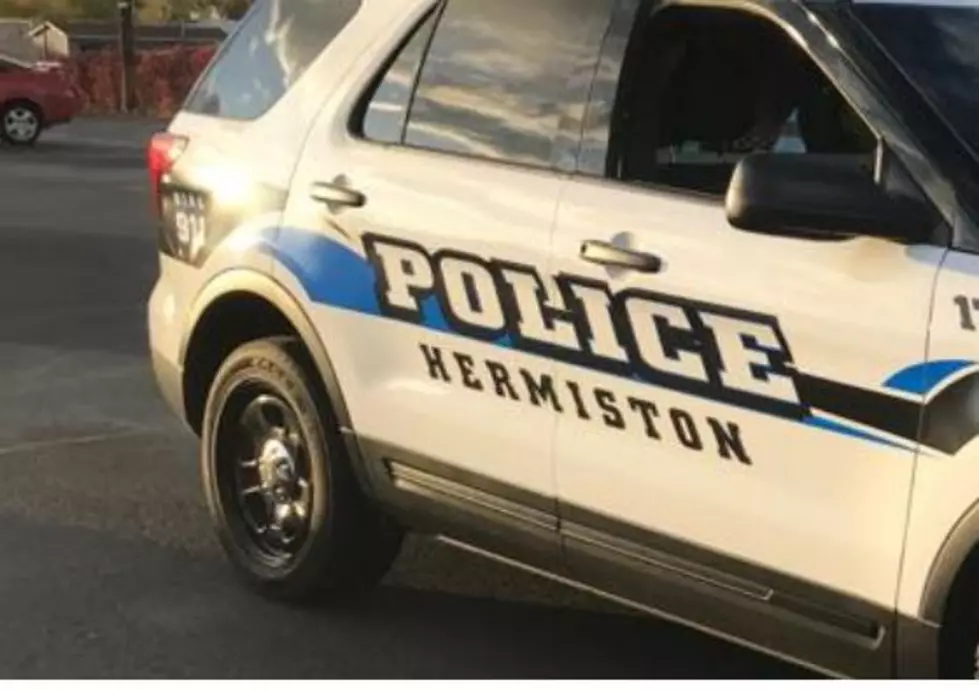 Hermiston Safeway Shooting Victim Not Cooperating With Cops
Man shot in Safeway parking lot in Hermiston Friday afternoon (Hermiston Police)
Around 2:26PM Friday Hermiston Police as well as Umatilla County EMS were called to the Safeway store parking lot on Highway 395 in Hermiston for a report of a shooting.
Police say the 27-year-old victim is "well known", and was suffering from wounds to his stomach area. The victim was taken to Good Shepard Hospital then airlifted to another hospital.
Police say it appears the victim got into some sort of altercation with several persons in a vehicle near the West entrance of the store, then shots were fired from inside the vehicle. No word from police on if they have a description of that vehicle.
The investigation continues. Police Chief Jason Edmiston said it appears all the persons involved know each other.