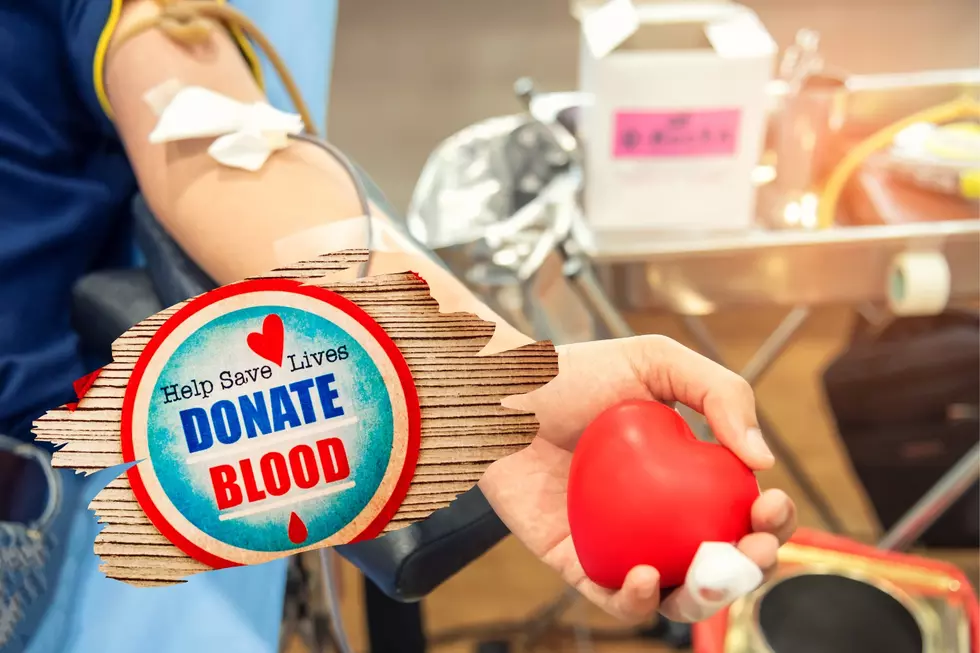 The Demand Is Urgent: Washington Needs Your Blood Donations TODAY
Canva
It's National Blood Donor Month, and the demand in Washington is URGENT.
The Washington State Department of Health along with the Northwest Blood Coalition urges you to donate if you're eligible.
One of the most satisfying things I've ever done is donate blood.
I know a lot of people who do. And, you never know when you might be in need. Donating blood saves lives. Along with blood, the American Red Cross needs platelet donors.
"Every two seconds, someone in the United States needs blood," said Angel Montes, Donor Services Executive, Red Cross Northwest Region. "You can help patients in need by making a blood or platelet donation today."

The need for blood donations across the state is at a critical level which is anticipated to continue until donations increase. There is a specific need for younger volunteers willing to commit to multiple donations a year. Those who have regularly donated can encourage younger loved ones to join in the lifesaving commitment.    
What are the guidelines for donating blood?
Be in good general health and feeling well.
Maintaining your iron level is an important part of being a healthy donor. We encourage you to learn more about iron and donating blood
Be at least 17 years old in most states (16 years old with parental consent in some states).
Weigh at least 110 lbs. Additional height and weight requirements apply for donors 18 years old and younger and all high school student donors.
Have not donated blood in the last 56 days.
If everyone donated, there wouldn't be so many emergency blood shortages. You can learn more about blood donation here.
KEEP READING: 15 Natural Ways to Improve Your Sleep
KEEP READING: See 25 natural ways to boost your immune system
Goosebumps and other bodily reactions, explained