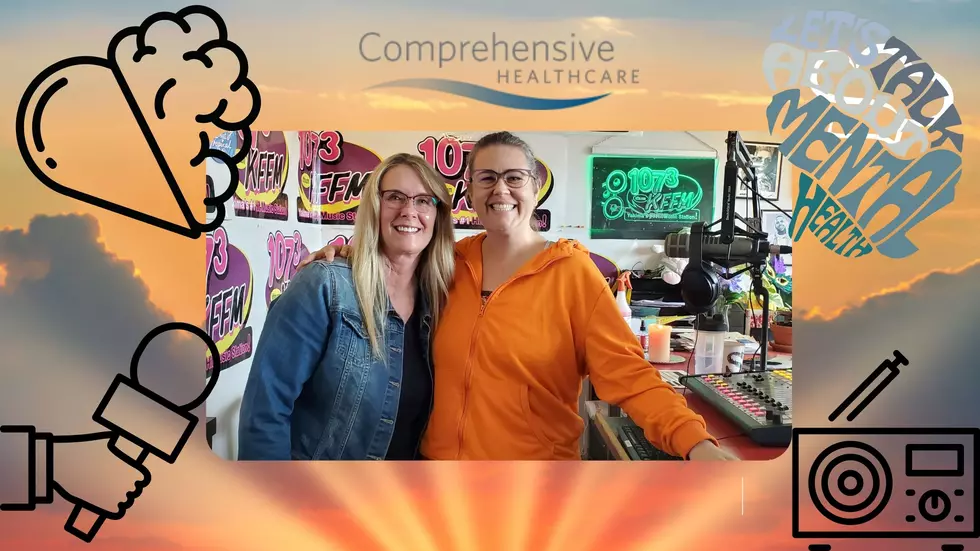 Will You Take Advantage of Free Mental Health First Aid Training?
created via canva
Jodi Daly is the CEO of Comprehensive Healthcare, she has been with the company for the past five years and a big congratulations to Comprehensive Healthcare as they celebrate their 50th year of service in the Yakima Valley!
I asked what Jodi wants everyone to know when it comes to Comprehensive Healthcare and she said, "everyone at Comprehensive Healthcare wants this to be a healthy and vibrant community. The way that we can participate in doing that is by providing prevention services, a lot of services like Mental Health First Aid Training."
What is Mental Health First Aid Training?
It's like Mental Health First Aid basic training. It gives people an idea on how to intervene or assist others when someone is distressed. You can call Comprehensive Healthcare for more details at 509-575-4084 or visit their website. These FREE classes are offered all the time, the next one will be Thursday, June 16th and another on Tuesday, July 19th.
These trainings are great for any community member or agency/organization. It would benefit any employee even students. Especially with the recent school shooting, this course provides vital tools to fill your tool box. Tools you can carry into many different situations in your life.
If you ever find yourself asking, "what can be done!?" This is a great place to start.
If you or someone you know is having a crises, Comprehensive Healthcare has a 24 hour hotline with trained professionals that will take your call and immediately direct you to resources and assistance. 1-800-572-8122 is the number to call.
If you are ever interested in volunteering or beginning your career with Comprehensive Healthcare, both are encouraged and you should apply today!
This is a Perfect Starting Point 
Goosebumps and other bodily reactions, explained
Here are some tips for self-care during the pandemic:
READ ON: See the States Where People Live the Longest
Read on to learn the average life expectancy in each state.
LOOK: Here are the best small towns to live in across America