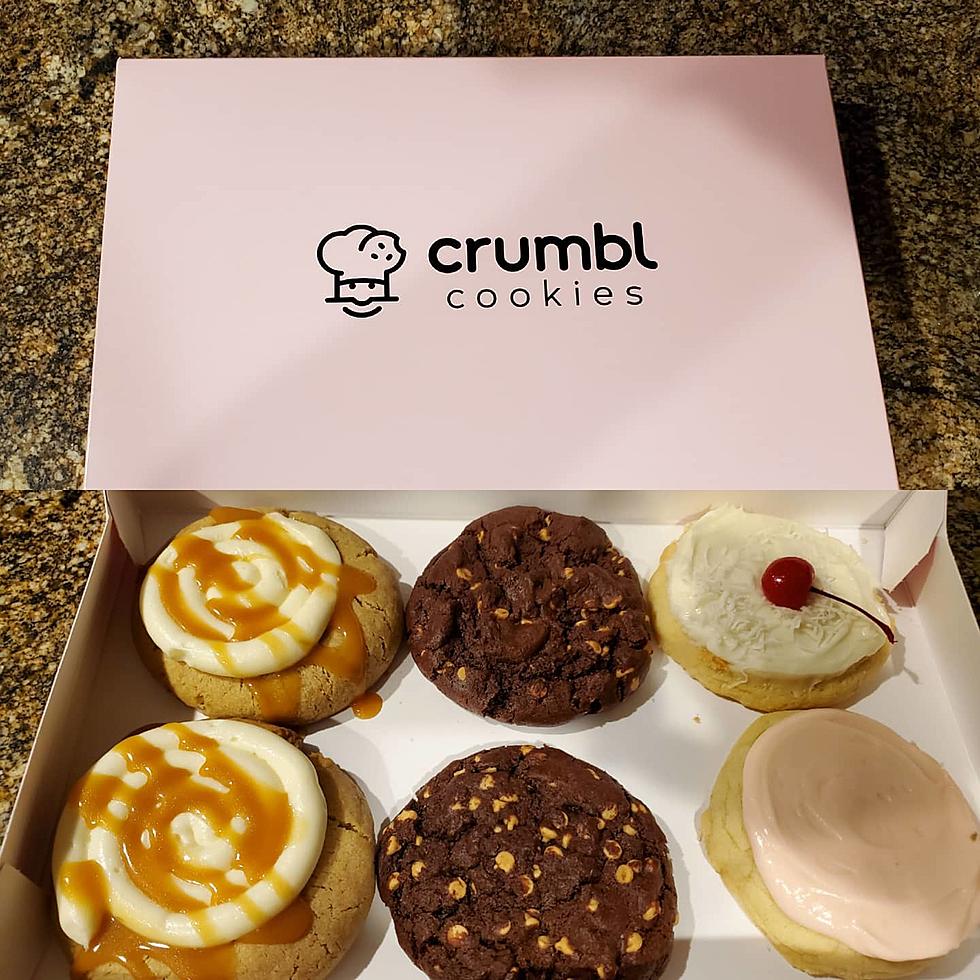 Popular Tri-Cities Cookie Company Launches New Tasty Pasco Location
megan mikals
Popular Tri-Cities cookie company is opening up a new location in Pasco

One of the Tri-Cities' popular cookie companies is getting ready to open up a new location in Pasco this week.
My wife and I first discovered Crumbl Cookie when they opened up their very first location in Richland at the Queensgate shopping center and it's become one of our favorite places to grab a sweet treat on our way home from shopping.
Over the last few years, we've seen Crumbl Cookie expand from their original location in Richland to Kennewick and now Pasco will be the newest location for Crumbl Cookie.
Here's what makes Crumbl Cookie different from other cookie companies in the Tri-Cities:
They have over 150 varieties of cookies and they rotate them weekly at the shop.
Here is how it works:
They rotate four specialty cookies a week while having access to over 150+ varieties of cookies.
They also have two cookies at all times on the menu, chocolate chips, and a chilled sugar cookie which they claim are world-famous.
The new location will be in Pasco on Road 68 right next to Jimmy Johns and will open Thursday 3/24/22
The first location for Crumbl Cookie is in the Queensgate area in Vintner Square in Richland and they recently opened another location on Columbia Center Blvd. in Kennewick.
Crumbl Cookie continues to expand now with its 3rd location in the Tri-Cities. You can read more about the expansion and read more details about the grand opening here. 
9 Places in the Tri-Cities That Have the Best Milkshakes!
Who's got the best milkshakes in the Tri-Cities? We know and we've got the list for you below
Tri-Cities Eats and Sweets We Can't Live Without
Check out these places that we can't seem to live without in the Tri-Cities