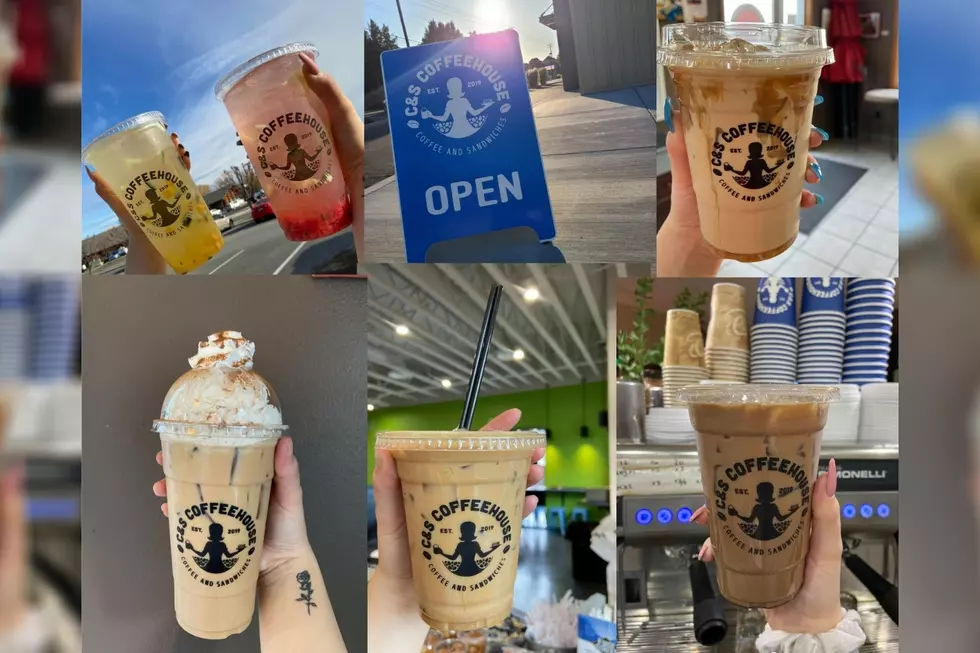 Do You Want Free Coffee from C&S Coffeehouse?
C&S Coffeehouse drinks
This coming Tuesday, October 27th from 7 am - 11 am C&S Coffeehouse is going to be celebrating the Grand Opening of the Terrace Height location at 2961 Stonewood Court Suite C Yakima, WA 98901.
Swing through the Drive Thru and receive a free coffee of your choice. Up to a 24oz, Coffee, Tea, Lemonade or Italian Soda. 1 Per person, must be present. While you are there, you will get a swag bag!
Sounds like they have been collecting swag from multiple local businesses to fill the bags and you know how it goes, first come first serve until they run out. What kinds of cool stuff could you get?
Free merch from C&S Coffeehouse (did you know they have beanies?)
Pastry Samples like cake pops
Scentsy from Stephanie Leonard
Graphite Construction is offering up baseball caps
Terri from Farmasi Beauty has dropped off a TON of free products
Certa Pro Painters swag
I'm hoping that everyone takes advantage of this awesome opportunity to support a local business and get a free drink. Pay attention, I don't want you feeling some type of way. This will only be happening on Tuesday, October 27th, 2020 between the hours of 7 am and 11 am. Also, one per person and you must be present so if you are trying to hook-up a friend, they gotta be with you.
Enjoy a coffee, tea, italian soda or lemonade
SWEET: Here are the most popular Halloween candies