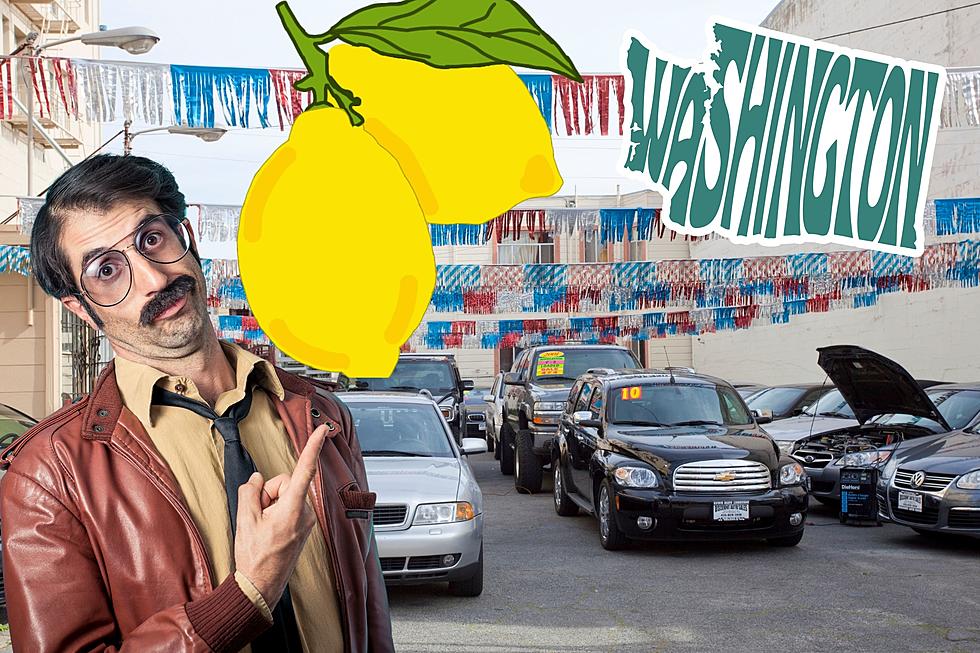 One Big Bad Bummer Thing About Lemon Laws Here in Washington State
canva
Is There A Lemon Law In Washington State?
One of the hardest lessons I ever learned as a young man was buying a lemon off of a car lot when I was 18 years old.

What Is A Lemon Law When You Purchase A Used Vehicle In Washington State?
I had traded in my beat-up little car for an 81 Honda Accord because I thought it would be a little more reliable.
The Honda had issues from day one with a blown head gasket and luckily the car lot honored the repair but I learned a valuable lesson about purchasing a used vehicle.
You always should have a mechanic check out a potential purchase and most will do it for free.
After I got through the initial problems with the Honda, I ended up having the car for over 16 years.
It got me thinking, is there a lemon law in Washington State, and what are my rights if I purchase a lemon off of a lot?
There is a Lemon Law in Washington State that provides certain protections to consumers who purchase or lease new vehicles that turn out to be defective.
The law is called the Lemon Law or the Motor Vehicle Warranty Act, and it applies to new motor vehicles that are purchased or leased in Washington State.
Under the Lemon Law, if a new motor vehicle has a defect or nonconformity that substantially impairs its use, value, or safety, and the manufacturer or its authorized dealer is unable to repair the vehicle after a reasonable number of attempts, the consumer may be entitled to a refund or replacement vehicle.
The number of repair attempts and the timeframe for repairs will depend on the specific circumstances of the case.
It's important to note that the Lemon Law only applies to new motor vehicles, and not to used vehicles or other types of consumer goods.
Yeah, as you read above, the Lemon Law in Washington State applies to new vehicles so the one big drawback is that there is no Lemon Law when it comes to buying a used vehicle.
If you see that "As Is" sign inside of a used vehicle, it's best to get it checked out first before you sign on the dotted line. it's just a piece of advice for a guy who lived it.
6 Food Items That'll Be Harder To Find in Washington State in 2023
Here are six items in Washinton State that might be in short demand in 2023
10 Towns That Might Qualify As The Most "Eastern Washington" Town
Here are 10 towns that might qualify as the most "Eastern Washington" towns in Washington State. They are based on geography and a cool "hipness" feel.