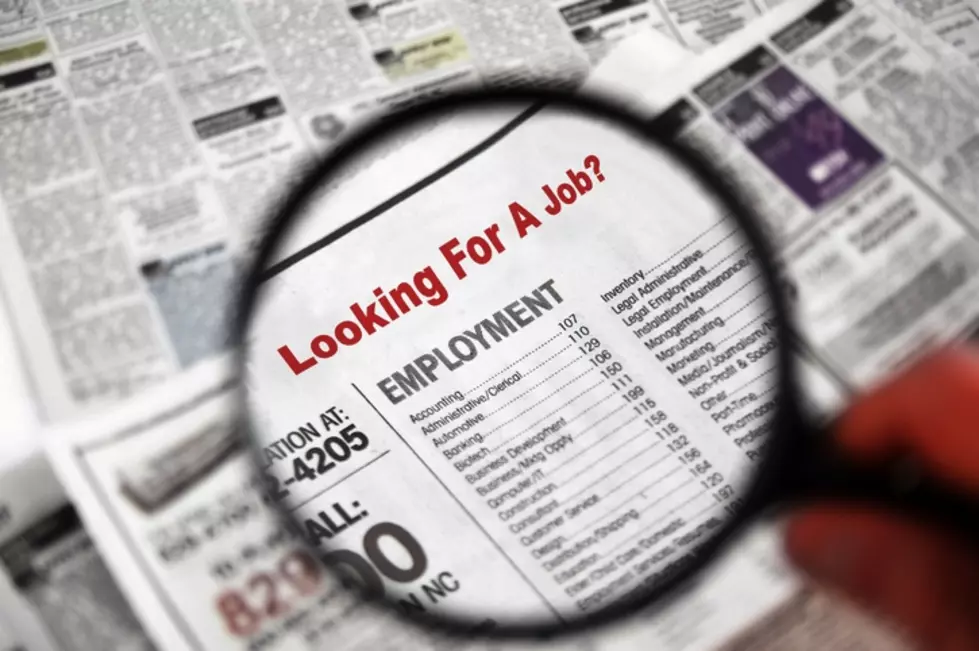 Employers Looking For You…Over 25 New Job Posting Today!
zimmytws
Today's list has over 25 new positions in all sorts of occupations,we call it the 'Dailey' job list thanks to our friend Ed Dailey
JOBS $$$$$$$$$$$$$$$$$$$$$$$$$$$$$$$$$$$$$$$
https://careers.hireology.com/mccurleychevroletcadillacmazd…
Chevrolet Automotive Technician (Pasco, WA)
POSITION SUMMARY: The Service Technician's primary responsibility is to repair and overhaul automobiles, vans, trucks, and other automotive vehicles in accordance with ASE certification, dealership policies, state, and federal law.
ESSENTIAL FUNCTIONS:•Examine vehicle and discuss with customer, service advisor, or service manager the nature and extent of damage of malfunction.•Plan work procedure using charts, technical manuals, diagnostic equipment and experience.•Remove, disassemble, inspect, repair and replace units such as engines, transmissions and differentials as required.•Overhaul or replace carburetors, blowers, generators, distributors, starters, and pumps.•Rewire ignition systems, lights and instrumental panels.•Reline and adjust brakes, align front ends, and repair or replace shock absorbers.•Replace and adjust headlights and install and repair accessories such as radios, heaters, mirrors and windshield wipers.•Works in a cooperative and professional manner with all personnel.•Conform to the company's policy on non-discrimination and harassment.•Treat all members of the public in a courteous and non-discriminatory manner, and maintain a professional demeanor while on the job.•Perform other tasks as assigned.•Vehicles driven or moved as part of jog: a customer's automobile engine start-up and short test drives as required.•Conform to the company's policies on non-discrimination and harassment, and work in a cooperative and positive manner with all personnel.•Possible chemical exposure as regular part of the job. (a) A limited number of chemicals are used on occasion as a normal part of the job. (b) In order to recognize and protect him/herself from chemicals in the workplace the employee will attend training in company's hazard communication program (worker's right to know), utilize chemical inventory list, utilize material safety data sheet (MSDS), and utilize required personal protective equipment at all times.•Properly uses all personal protective equipment required--Safety equipment provided by the business includes hearing protection, face shield/clear goggles/welding goggles, respirators/face masks, leather topped, rubber soled shoes.
POSITION QUALIFICATIONS
Competency Statement(s)•Accuracy - Ability to perform work accurately and thoroughly.•Active Listening - Ability to actively attend to, convey, and understand the comments and questions of others.•Customer Oriented - Ability to take care of the customers' needs while following company procedures.•Honest/Integrity - Ability to be truthful and be seen as credible in the workplace.•Working Under Pressure - Ability to complete assigned tasks under stressful situations.
SKILLS & ABILITIES: Types of Equipment/Machinery Used on the Job: Hydraulic or electric hoists, hydraulic jacks, engine hoists, jack stands, brake lathes, mechanical or hydraulic presses, drill press, tire servicing equipment, grinders, welding equipment-electric or gas, and diagnostic equipment.
Types of Tools Used on the Job: Hand and air tools, measuring tools such as micrometers, calipers, thickness gauges and pressure/temperature gauges.
Certifications & Licenses: ASE Certification
Other Requirements: Special working conditions such as overtime, or as-needed work.
Please visit our website to apply: https://careers.hireology.com/mccurleychevrol…/…/description
………………………………………
Needed ASAP Female Weekend Care Giver for my Mother with Dementia. Must be certified and have knowledge of Dementia is a plus. My mother gets "cranky" and moody at times, which is typical for dementia. Duties include Very Light Housekeeping, 1-2 meals a day, such as soup and things, daily care and mainly socializing with my mother. My father is there 95% of the time and is there for all her appointments. He mainly takes care of himself and is independent. My husband and I live next door. I work 4-10 hour days, but my husband is usually there If he is needed to help. the shift is 8 AM to 8 PM and filling in for the other care givers when requested. $13.00 to start. MUST LIKE DOGS! They have 2 big dogs and 2 little dogs that are in the house most of the time.We are located in Lowden Wa. Please text me for more info. if interested. 509-386-4701. Thank You So Much For Your Time, and Have A Great Day!
…………………………………..
The leader in Rent to Own, Rent A Center of Kennewick, is hiring a Full Time Customer Account Rep position.
As a Customer Account Representative, you're the chief point of contact with our customers and you'll be responsible for delivery, set up and service of products in customer's homes and, when necessary, the return and refurbishment of the products. You'll work as part of a team to gain sales by helping customers identify and fulfill their product needs and work alongside the Store Manager to ensure timely payments of all accounts
To be considered for the opportunity to improve your Quality of Life, you: Need to be at least 19 years old, with a high school diploma or equivalent, Must have a valid driver's license with a good driving record, Have 1 or more years' experience working in a retail, restaurant/fast food, or service business. Must be able to lift and move (push/pull) heavy items and merchandise as needed
Previous Rent to Own experience is a plus but not required.
If interested in possibly setting up an interview please do not contact the store or stop by.
Call 509-416-6880 between the hours of 9am to 6pm and leave your Name and best contact number along with the location your interested in apply for and the best time to contact you. We will then complete a brief phone screen and then possible face to face interview.
We are looking to fill with position very soon so please do not hesitate on calling as we will be completing some interview this week.
Thank you for considering Rent A Center as your employer of choice.
………………………………………
Now seeking experienced landscape and irrigation installation leaders. Good candidates will have a minimum of 3+ years experience in installing and leading others in the construction and installation of irrigation, pavers, walls, water-features, lighting, and landscaping. We offer full-time year-round employment, competitive wages and benefits, newer truck and equipment fleets, and a stable reputable company to work for. If you have experience in the landscape industry, we would like to talk with you. Please apply in person at 2816 W 27th Ave.
……………………………………….
We are a local company that has our kiosks in many malls around the state and we want YOU on our team! We are looking for good sales person to work at Toys and Wood Phone cases kiosks at Columbia Center Mall. Looking for friendly, responsible, loyal, hardworking people for full time-part time.
Job functions will include but are not limited to: - Great customer service skills - Driving sales, you can't be afraid to approach customers - Loss prevention - Adherence to company standards and procedures
Minimum job requirements: - Previous retail experience of at least 6 months or more preferred - Reliable, focused, ethical - Open availability to work days, nights and weekends - Ability to stand on your feet for extended periods of time - Must be over 18 years old - Must pass background check
Phone number - 253-632-9401
………………………………….
Buffalo Wild Wings (Kennewick)
Buffalo Wild Wings - You Have To Be Here!!
Join the team that is all about sports, great food, family and friends!!
Now Hiring - ALL POSITIONS
If you enjoy working in a fun, high-energy environment with a growing company where the game is always on, we invite you to bring your enthusiasm and passion to Buffalo Wild Wings!
While we welcome those with experience in the food service industry, we encourage those with little experience or experience in fast food to apply. We have a thorough training program that will get rookies up to speed in no time.
CASHIERS - GREETERS - SERVERS
Front of House Team Member blend equal parts enthusiasm, attention to detail, and knowledge of our extensive food and beverage options. We count on you to create a unique, personal experience for each Guest you encounter by making personal connections and responding with genuine suggestions. Drive loyalty with talk of sports, interesting beverages to pair with great food, and all kinds of nifty promotional programs. Educate and inform, entertain and engage. Garnish with a great attitude that brings folks back!
COOKS
It's not called Heart of House for nothing. The kitchen is where much of the magic happens. Through preparation and production, your talents bring to life the vision of our founders -- incredible wings and a large selection of other great eats that make Guests hunger for another visit. Slicing, dicing, cooking, grilling and saucing gives you all kinds of opportunities to utilize your skills. As we reach out to more and more fans with changing and varied tastes, the HOH Team is instrumental in making exciting menu items crave able and contribute to what we believe is the highest calling of all -- delivering the ULTIMATE food experience for sports fans! How's that for cutting edge?
We offer great pay, awesome managers, and other excellent benefits and opportunities. If you've got a flair for fun and are looking for a great team to work with, we want YOU!
Apply online today:
jobs.worldwidewingsus.com
…………………………………….
Genesis Satellite and Cable is looking to hire goal oriented, driven individuals TODAY. We are an industry leading retailer for multiple telecommunication companies. We have been in business for over 7 years and offer an upbeat yet professional work environment.
This is not your typical 9-5 job. We offer an unlimited earning potential. Pay does depend on position and experience, however, most representatives make anywhere from $400 - $1000 a week. Hard workers make double that! That's $72,000/yr! Job duties include but are not limited to: -Building New Customer Relationships -Attending Daily/Weekly Meetings -Maintaining Current Customer Relationships -Troubleshooting Equipment Issues -Upgrading Equipment -Reviewing Customer Bills/Statements -Offering Promotions to New/Existing Customers
Candidates for this position should be; -Goal Oriented -Possess Excellent Communication Skills -Be Career Minded -Drug Free -Hard Working -Punctual -Motivated
We Provide; -Favorable Compensation -Training -Coaching -Leads -Weekly & Monthly Bonuses -Fun Working Environment
Please call Steven @509.290.7332 to set up an interview today!
……………………………………
Immediate need for RESPONSIBLE reliable, dependable EXPERIENCED server two nights a week and "on call". Could work up to more hours as we go into spring and summer.
Perfect for a server looking to pick up extra shifts but these are the two slowest nights - hoping to improve them.
Advancement potential with those that sparkle!
Call ANYTIME! Even SUNDAY - Start ASAP!
Andy's Coffee Break
509-547-7886
……………………………………..
Tire service tech and auto technician (Kennewick)
Perfection Tire and Auto repair Columbia Center
We are looking qualified Auto service techs and tire service personnel.
Applicants for Tech . Position should have experience in all facets of auto repair.
Tire service personnel can be trained but experience is a plus.
Please bring resumes to location we do not want applications.
Mechanics are salaried and commission based.
…………………………………..
City of College Place - Lateral Entry Police Officer
The City of College Place is accepting applications to form an eligibility list for lateral entry Police Officers. Lateral entry candidates must be employed as a commissioned full-time, general authority law enforcement officer for a minimum of two years by the closing date for the examination. If not presently employed with an accredited police agency for two or more years, lateral entry candidates must be eligible to challenge and complete a course of study designed by the Washington State Criminal Justice Training Commission. A complete job description is available at www.ci.college-place.wa.us
QUALIFICATIONS -Applicants for the position of police officer must be United States citizens. -Applicants must be able to read and write the English language effectively. -Applicants must be a minimum of twenty-one years of age. -Applicants must have graduated from high school or have obtained a General Education Diploma. A degree in Criminal Justice is preferred. -Applicants must be able to operate a computer, sit for long periods of time, restrain an unruly prisoner, speak so as to be clearly understood, drive or operate a police vehicle, carry and discharge a firearm, hear telephone or radio communications, and lift or drag heavy objects the size of an average man. -Applicants must not have a conviction of any felony. Minor misdemeanors can also be sufficient to disqualify an applicant for consideration of employment, depending on the seriousness of the crime. -Before being accepted for employment, an applicant must have in his/her possession a current and valid driver's license from Washington or Oregon, depending on the state of residence. Police officers must maintain the driver's license in good standing throughout their employment. -Applicant must have successfully completed the Washington State Basic Law Enforcement Academy or be a graduate of a municipal or regional Basic Law Enforcement Training Academy or equivalent, as accepted by the Washington State Criminal Justice Training Commission. Graduates from accepted out of state academies will be required to successfully complete the Washington State Basic Academy Equivalency Test and become certified as a Washington State Police Officer.
Testing
Please visit https://www.PublicSafetyTesting.com to register for your exam. Testing must be completed no later than Friday, March 31, 2017. The City of College Place is an equal opportunity employer.
Salary Information: $4649 - $5,232 / month DOE
Benefits: Medical, Dental, Vision, LEOFF 2 retirement. www.ci.college-place.wa.us
………………………………………
Looking for 01 journeyman electricians for commercial/industrial work. Top wages and benefits included. Must be self-motivated and work well with others. Please call or email to set up an interview.
Barry 509-521-0200
Mceachenelectric@gmail.com
…………………………………….
ServiceMaster 536 W. Deschutes Ave is looking for a PT janitor on the weekends. Approximately 10 hours per week. Hours are in the evening. Please reply with a resume and contact information, or drop by our office to fill out an application. Office hours are M-F, 9-4.
……………………………
Housekeeper (Pasco)
Apple Valley Dental & Braces is currently accepting applications for the position of housekeeper for our Pasco location.
This is a part-time position with flexible hours.
Previous cleaning experience preferred.
Must be able to work independently with attention to detail.
To apply - online - www.applesmiles.com - contact us, attach resume.
Also may mail resume to: Apple Valley Dental & Braces, 4309 W. Nob Hill Blvd. Yakima, WA 98908
…………………………………..
Tri-Cities Credit Union is seeking a Loan Processor
Posted Date: March 17, 2017
We are a fast growing Credit Union, preparing to build a large new office at 3213 W 19th Avenue (on Highway 395 across from the Harley shop).
This person will be responsible for a variety of duties, which will keep the job interesting. This person will assist in interviewing and assisting loan applicants, and receiving/inputting loan applications directly from the public. This will require heavy answering of phones and taking messages. Position will include gathering customer's financial information, inputting loan data, calculating financial ratios, investigating loan documents, scheduling appointments, and signing documents with members or assisting with translation. Other duties include clerical duties such as word processing, spreadsheets, receipts and disbursements, filing documents. Position also sometimes interacts with outside vendors such as auto dealerships and title companies. This person must be bilingual Spanish/English. This person will also have responsibilities to assist with all general incoming phone calls as needed. They must provide excellent customer service and assist in promoting a positive and friendly image of the Credit Union.
Education/Experience • High School graduate or equivalent• Bilingual Spanish/English beneficial
Job Requirements/Skills • Work Monday-Friday from 9 am to 6 pm• Basic math and computer skills
• Professional appearance, dress and attitude (sets the example)• Sit 75%-90% of workday, stand 10%-25% of workday (or more when a teller)• Occasionally lift 50 pounds, and climb stairs multiple times a day
Compensation: • Pay is an hourly wage minimum starting at $12.50 or higher, based on qualifications and experience. • Excellent benefits include: 3-weeks paid vacation, paid holiday and sick time, an employee pension, disability insurance, and a $660 monthly health stipend for insurance.
This is a full-time job. No Recruiters. Please, no phone calls about this job. Tri-Cities Community Federal Credit Union is an Equal Opportunity Employer. Reasonable accommodations may be made for disabled individuals. Submit resume and references to the main office at:
• TCFCU Job Application, 2626 W Kennewick Ave, Kennewick WA 99336
• Fax to (509) 783-6166, or e-mail to Melisa@Tri-CitiesCU.com
………………………………………..
Tease-n-Tan Salon & Espresso
HIRING: Barista *Must have experience or desire to learn espresso *Must be flexible, outgoing, team worker, dependable, responsible, multitasker *Weekends & nights *Part-time; with possibility of full-time *Will be working with tanning, too
Apply in person @ 316 N 20th Avenue, Pasco
…………………………………
Subaru Sales Associate (Pasco, WA)
About Our Company
McCurley Integrity Dealerships (www.billmccurley.com) provides the personnel, the industry experience, and the vision to enable sales representatives to delight car buyers at every step in the shopping process. Every interaction between a consumer and a dealership is a chance to proudly represent the dealership. We are in the business of exceeding expectations for our clients.
Position Description
As a Sales Representative, you will be responsible for selling the very best new and used vehicles in the industry. You will participate in sales activities that drive revenue including lead generation, gathering competitive intelligence, product demonstrations, discovery of clients and proposals to customers. If you have a desire to excel and succeed in sales within a reputable company this is the job for you!
We Take Our Training Seriously
Our training consists of time with your mentor, online courses, and classroom instruction. You will complete extensive training during the first two months of employment. Topics covered will include training on sales techniques, negotiations, dealership operations, and in-depth product training. Prior to and following each course, you will complete various assignments to prepare you and ensure understanding of what was learned. You will be given progress checkpoint tests throughout your training that will identify areas for improvement and to ensure you are on the right track. While training in the dealership, you will shadow other representatives including experienced some of the most successful sales representatives in the industry. This will allow you to learn the overall sales process and will give you the opportunity to observe dealership operations.
Requirements · Able to work as a team member and be a positive influence on others · Excellent oral and written communication skills . Must have a professional appearance and demeanor · 1+ years sales or marketing experience preferred, not required
Benefits We offer a comprehensive benefits package including: . Competitive commissioned pay plan with bonuses, spiffs and other incentives. · Medical, dental, vision, life, short term and long term disability insurance · 401(k) with company contribution · The use of a company issued computer and client development software · Paid professional development and training · Promotion from within · Paid vacation and sick days · Referral bonuses · Employee discounts on automobiles, parts and service at all McCurley locations
McCurley Integrity Dealerships encourages applicants of all ages and experience to apply, as we do not discriminate on the basis of age, race or creed.
Please click on this link to apply:
https://careers.hireology.com/mccurleyintegri…/…/description
………………………………
Julian's Landscaping is a family based business that has been serving the Tri Cities and surrounding area for over ten years. We do not just consider the people we do be business with as clients, we consider them friends. Customer satisfaction is the driving force of our company! We are actively seeking reliable, hardworking, self-driven, skilled individuals to join our growing company. Please only experienced individuals need apply. Valid WA license is a must!
If interested please contact us:
julianslandscaping@hotmail.com
Call/Text to 509-947-5580
…………………………………………
APPLY ONLINE NOW TO BE CONTACTED FOR AN INTERVIEW!
Direct link to apply: https://jobs.chipotle.com/…/restaurant-team-mem…/282/4228821
FREE MEALS! GREAT BENEFITS! TUITION REIMBURSEMENT!
CAREERS GROWN HERE. NO EXPERIENCE REQUIRED.
We've created a unique culture at Chipotle that inspires growth and opportunity. Of course, we'll start with the basics, teaching you to cook real food, whether you've ever picked up a chef's knife or not. But there's more to the job than that--namely, the chance to build a real career from scratch.
Sharpen your customer-service and teamwork skills, learn to make great food and get ready to grow. Whether you have experience as a cashier, server, cook, prep cook, dishwasher, housekeeper, bartender or no experience at all, this could be the opportunity to develop into a restaurant manager position. We offer part-time or full-time schedules depending on what you are looking for and the needs of the restaurant. And we promote most of our managers from within so there are plenty of chances for you to move up quickly. If you think you have what it takes to join our next generation of leaders, apply now.
WHAT'S IN IT FOR YOU?
Real, good food
If making real food sounds like a good gig to you, you're in the right place. Here, you'll be part of an organization dedicated to changing the way people think about and eat "fast food". It's a mission (and philosophy) we call "Food with Integrity."
Burrito 101
Every one of our employees starts out as a crew member, learning the basics before moving up to the next position. You'll become proficient in chopping, dicing, slicing, cutting, grilling and more--even if you've never cooked before. It's part of our commitment to making all our food fresh. And teaching you every step of the way.
Crew to career
With a new restaurant opening every two days and 10,000 of our restaurant employees getting promoted into management positions last year, there is plenty of opportunity to grow with us.
Perk up!
We offer great perks like a free meal with every shift, free (fun) uniforms, tuition reimbursement, health, dental and vision insurance, and paid time off. Those are just a few of the ways we reward our employees for their hard work.
ROOM TO GROW
At Chipotle we don't have multiple job titles for our entry level employees but all of our crew will play the role of dishwasher, cashier, server, host, bartender, cook, prep cook, etc. so be prepared to learn a lot and work hard if you join the team. Most of the jobs that we are hiring for are entry-level positions. If you are interested in interviewing for a restaurant general manager or assistant restaurant manager position and have previous restaurant management experience you can search our careers page for more opportunities as we may have some of those positions available. Most of these management positions are filled internally but there are some exceptions.
……………………………………
Bookstore Buyer FT State-Funded Classified Position Salary: $31,980.00 - $42,492.00 Annually Closing Date: Open Until Filled (1st consideration closes February 20, 2017 @ 11:59 pm PST) CBC seeks a Bookstore Buyer to purchase textbooks, reference books, and supporting classroom learning materials for resale. The position is also responsible for providing customer service in a college bookstore environment. Applications will ONLY be accepted through our website at: http://www.columbia basin.edu/jobs CBC is an EEO/AA Employer. Protected groups are encouraged to apply.
…………………………………..
Campus Security Officer FT State Funded Represented Classified Position Salary: $38,544.00 - $51,756.00 Annually Closing Date: Open Until Filled (First consideration closes Feb 9, 2017 @ 11:59 p.m. PST) CBC is seeking a Campus Security Officer to perform security work to protect life and property, prevent and investigate crime(s) and foster an optimal learning environment. Applications will ONLY be accepted through our website at: http://www.columbia basin.edu/jobs. CBC is an EEO/AA Employer. Protected groups are encouraged to apply.
………………………………….
Department Asst. II (Customer Service/Utility Billing)-Fulltime DUTIES: Performs cashiering functions (receipting, balancing & depositing). Performs a variety of skilled bookkeeping & accounting tasks to prepare & maintain records & reports related to utility billing, licenses, accounts payable, & accounts receivable. Provides administrative support to the Finance Division & customer service to the public; assists the public in processing payments, applications & answering telephone inquiries. REQUIREMENTS: HS diploma/GED, two years of experience in cashiering or banking preferred, data entry experience &, two years of bookkeeping, preferably in municipal government, or a combination of education, experience & training required to perform the duties of this position. Bilingual (Spanish/English) preferred. SALARY: $18.21-$22.20/hr., plus benefits. APPLY BY: 5:00 PM, 03/13/17. APPLY: Download application/complete job description at www.pasco-wa.gov. City of Pasco, Human Resources Office located at, 525 N. 3rd Ave, Pasco, WA 99301. Contact HR at (509) 545-3408, with questions regarding employment opportunities. No fax/email or incomplete applications accepted. EOE.
………………………………………
The current seasonal positions include, lifeguards, pool managers, NFL flag football officials, recreation helpers (football), laborers and maintenance workers. Please note, the positions of NFL flag football officials and recreation helpers (football) only require the hiring age of 14 years of age or older by April 1, 2017.
For more information, including application and job requirements, visit the City's website at www.ci.richland.wa.us/jobs.
The City of Richland Human Resources office is taking applications for seasonal job positions. The City is gearing up to hire approximately 75 part-time and full-time seasonal workers. As you can only imagine, this is a very challenging task to find the best applicant to fill these seasonal but vital positions that help our City run smoothly during peak times.
…………………………………………..
Brews Taphouse & Growler Fills is hiring a highly motivated beertender! Brews focuses only on craft beer, with 40 rotating taps and a classy casual atmosphere. Tend and build relationships with the best clientele in the Tri-Cities! Candidates must be detail oriented, energetic, and hold superior social and customer service skills. Applicants should have knowledge of craft beer or previous experience in the food service industry. Come join our team and help us be ALL ABOUT THE BEER!
30-40 hours a week, min. wage plus tips.
Interested applicants should email resume or work experience to mail@brews-taphouse.com.
…………………………………………..
Looking for an RV mechanic. We repair and install anything and everything on an RV including under the hood so any plumbing, electrical, body damage repair, general RV knowledge you have will be helpful. Hours are typically: Monday-Friday 6-9 AM to 4:30 PM (Depends on Work Load) Saturday 8 AM - Early Afternoon (Depends on Work Load)
Benefits: Wage: Depends on Experience
Paid Holidays (Major) Off
1 Week Vacation Pay after 1 Year of Employment
Please bring in your resume to 5101 W Van Giesen in West Richland or stop in and pick up an application. Our store hours are Monday-Friday 9-6 and Saturday 9-5.
……………………………