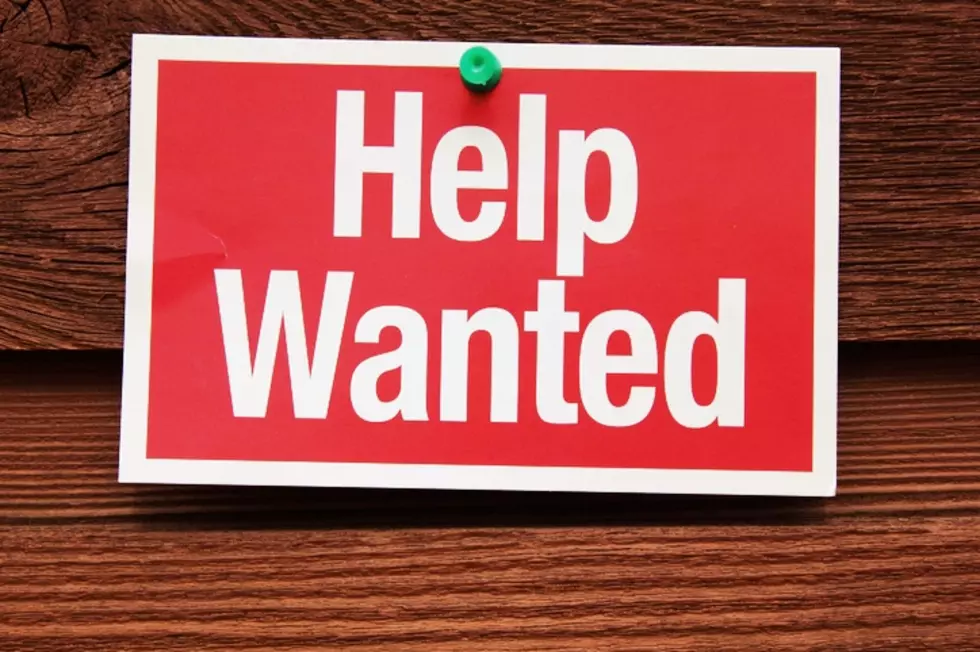 Ready To Go Back To Work? Here's a List of Current Job Openings
Laura Gangi Pond
If you've been out of work and are ready to get back in the game here's a list of new job openings in and around the Tri-Cities area...good luck
Bob Rhodes Htg and a/c inc, a hvac company doing business in the tri cities since 1961 is looking for hvac installers to join our team. Need a lead installer to run a crew and 2 mid entry level installers. the more experience the better.
Have the ability to run jobs with minimal supervision, ability to make Sheetmetal, soldering of copper linesets, installation of gas piping and gas venting. be able to start and check out hvac equipment. Having a 06a electrical card or trainee card and the ability to get card in timely manner.
Company benefits to include vacation, holiday pay, sick leave
contact Kevin Lechelt 509-378-7482 for job interview.
.....
Looking for an experienced drywaller that needs some side work. Contact Bill at 360-536-two258
....
K.C & SON LLC IS LOOKING FOR A DRIVER TO DO HOTSHOT( MUST HAVE CDL) EXCELLENT PAY AUTO PRACTICALLY NEW .. WE ARE LOCATED IN WASHINGTON STATE ... FOR MORE INFORMATION CONTACT US PRIVATELY AT 509-316 4456 (OVER ROAD)
.....
Tri-Cities food banks.
Drivers are needed again! We need them in Kennewick, and Benton City! Immediate need! Volunteer Position! Please call 509-586-0688 or 509-582-0411 for inquiries or come to either site and fill out an application! Thank you!
.....
Island view on Columbia Park Trail looking for store clerk and deli help.
Fun family-owned small business, must be 18+ and have current food handlers card. apply in person!
.....
We are a small family-owned Sewing and Vacuum store.
We are seeking someone with retail experience and basic computer skills. Sewing knowledge is a bonus but not absolutely required.
Duties include:
Customer service,
Cashier,
Inventory and stocking shelves,
Filing (basic office assistant duties)
Demoing and selling vacuums and sewing machines.
Computer data input
Fabric shop
plus more.
Pay is $13.50 per hour plus commissions.
Hours are 8:50 am - 6 pm Monday, Tuesday, Thursday Friday and 9:30 - 4 on Saturdays
119 W 1st Ave, Kennewick, WA 99336-3932, United States
....
Smile-A-Mile Painting is looking for a Full-time Pressure Washer. The hours vary from 8:00am-6:00pm depending on business need. We are looking for an experienced team member that is detailed and customer eccentric.
The job responsibilities include:
-Power washing homes and commercial buildings to remove contaminants prior to painting
-Communicating with customers about the work you'll perform
-Rinsing buildings from top to bottom
-Carry and move ladders as needed
-Completion of minor home repairs (Weatherstripping replacement, trim work, siding replacement, etc.)
-Lawn care and minor property maintenance
Requirements:
-Customer service-oriented to interact directly with customers
-Good communication skills
-Must be willing to work in a fast-paced environment
-Must be a self-motivated individual and willing to work alone
-Experience in exterior home repairs and or remodeling
-Flexible schedule
Preferred:
-Previous experience with like equipment
-Experience in painting
-Previous sales
-Bilingual
Please come to our office to apply.
8804 W. Victoria Ave STE 110
Kennewick, WA 99336
509-987-4774
.....
Gas Cylinder maintenance in Pasco
*Graveyard Shift – 3 Openings*
OXARC, Inc. is a family-owned business that has been providing welding and industrial supplies, as well as, medical and specialty gases since 1968. OXARC, Inc. is headquartered in Spokane, Washington with 21 stores in WA, ID and OR.
Job Summary: Prioritize daily testing on cylinders according to established procedures. Prep and paint cylinders and follow manufacturer's guidelines.
Requirements include:
 General knowledge of common hand tools, power tools and their proper use.
 Able to operate hydraulic and pneumatic equipment.
 Excellent interpersonal and communication skills.
 Basic computer knowledge, attention to detail, and good math skills.
 Good reading and writing skills. Able to read and comprehend technical manuals and government publications.
 Able to work independently.
 Able to lift/move 70 lbs.
 Work Environment-some outside.
 Must pass drug screen, physical and background check.
OXARC offers a competitive salary and benefit package -- full time employees enjoy medical, dental, vision, prescription, life insurance, 401(k) with company match, employee discount, paid holidays, vacation and sick leave.
Check us out at oxarc.com! To apply for this position please send cover letter and resume to hr@oxarc.com. May also apply in person at: 716 S Oregon Ave. Pasco, WA 99301
If you are an applicant with a disability who is unable to use our online tools to search and apply for posted jobs, please contact us by calling, 1-800-765-9055.
EEO/Affirmative Employer. We consider applicants for all positions without regard to race, color, religion, creed, gender, national origin, age, disability, marital or veteran status, sexual orientation, or any other legally protected status.
......
General Farm Worker -Grandview
Need a person for general farm work. MUST have experience in driving a tractor & grape harvester.
Will pay to get the right person. Job includes irrigation and other farm work. Person must live in the lower valley.
WE DO NOT ANSWER TO ANY TEXTING!
Ask for Wayne. 509-830-6886. or 509-882-1473
....
Landscapers wanted
(KENNEWICK)
Immediate opening for a landscape foreman and landscape laborers with at least three years experience. $14-18/hr. Must have valid driver's license and provide reliable references. Please call (509) 783-9886; serious inquiries only.
.....
Perfection Glass is seeking an experienced commercial glazier at our Kennewick location. We are looking for someone with experience in all aspects of glass fabrication and installation including storefronts, curtain wall, entrance doors, specialty glass, railings, mirrors, etc. The right candidate will have at least 2-5 years experience and be able to work independently, as well as with a team. This is a full-time position with medical, dental, and life benefits as well as a 401k plan + company match, paid sick/holiday/vacation time, profit sharing, and a friendly work environment. We are a high volume shop looking for someone who is self-motivated and takes great pride in their work. We are looking for someone long term to make this into a career. If this is you, contact us today with your resume and salary requirements. Thank you!
- Great Pay
- Full Time (40 hours + )
- Medical Insurance, Dental Insurance, Life Insurance
- Paid Vacation/Sick time
- Paid Holidays
- 401K + Company match
Looking to Hire ASAP so please email resume.
Job Type: Full-time
Salary: $50,000.00 to $75,000.00 /year
Experience:
caulking and/or air barrier: 1 year (Preferred)
commercial glazing: 1 year (Preferred)
glazier: 1 year (Preferred)
Fabrication: 1 year (Preferred)
Benefits:
Health insurance
Dental insurance
Retirement plan
Paid time off.
Typical Schedule
Moday - Thursday on most job sites with overtime options on most Fridays
Typical start time: 6:30AM
Typical end time: 5:00PM
Company's website:
www.perfectionglass.com
....
Front Office Administrative (90 Columbia Point Drive)
Viewpoint Dentistry is hiring. This position requires Dental experience. Knowledge of Eaglesoft a bonus. Duties will be greeting patients, Scheduling, claim billing , and collect/post payments. Our team is looking for a well organized person, and the willingness to be a team player. Please submit your resume in person between the hours 7am-2pm Tues-Friday.
90 Columbia Point Drive
.....
Car Doctor Auto Repair is looking for an automotive technician. 1 years experience in automotive field. Must have your own tools and a valid driver's license. Must be able to do head gaskets motor swaps transmissiom r&r Looking for the right can do attitude call 509 302 8940 pay 16 to 25 depending on experience.
.....
READ MORE: See how some companies are changing their businesses to combat COVID-19