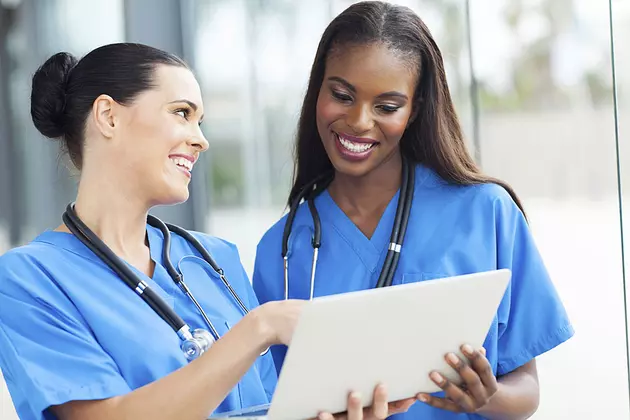 Fieldstone Memory Care Yakima Job Fair Friday-Sunday March 12th-14th
iStock
If you or someone you know is a Caregiver, Medication Aide, or Licensed Practical Nurse (LPN) Fieldstone Memory Care of Yakima would love for you to join the team. They are set to host a job fair this Friday March 12th - Sunday March 14th 2021 between the hours of 10 am - 2 pm located at 4120 Englewood Ave. Yakima, WA 98908.
First you'll need to pre-apply here and the open interviews will be handled Friday, Saturday or Sunday between 10 am - 2 pm. Please bring your resume and with it you'll also need to provide 3 current references.
Now let's talk about that bonus. If you are hired and make it to the 90 mark you'll receive a sign-on bonus AND if it was a current employee that referred you, they'll receive a bonus too!
Protocols are in place so everyone will maintain a social distance of six feet while interviewing and masks will be required at all times.
Benefits of Working in the Medical Field
Everyday is different
Being able to save a life in times of an emergency is a high like no other
You'll have job security
Hidden perks like receiving hand made cards or sweet messages from friends and family of those you've helped
Creating memorable experiences with patients
A sense of purpose
In any position burn out is a real thing so making sure you have a morning routine that benefits you is key, fueling yourself with healthy meals assists brain function and overall energy levels plus having some favorite downtime activities to separate work from free time is a great way to maintain overall mental health.
I wish you the best of luck on the new endeavor and here are even more positions to apply for while you are at it!
READ MORE: See 50 remote jobs that can pay well
READ ON: See the States Where People Live the Longest
Read on to learn the average life expectancy in each state.