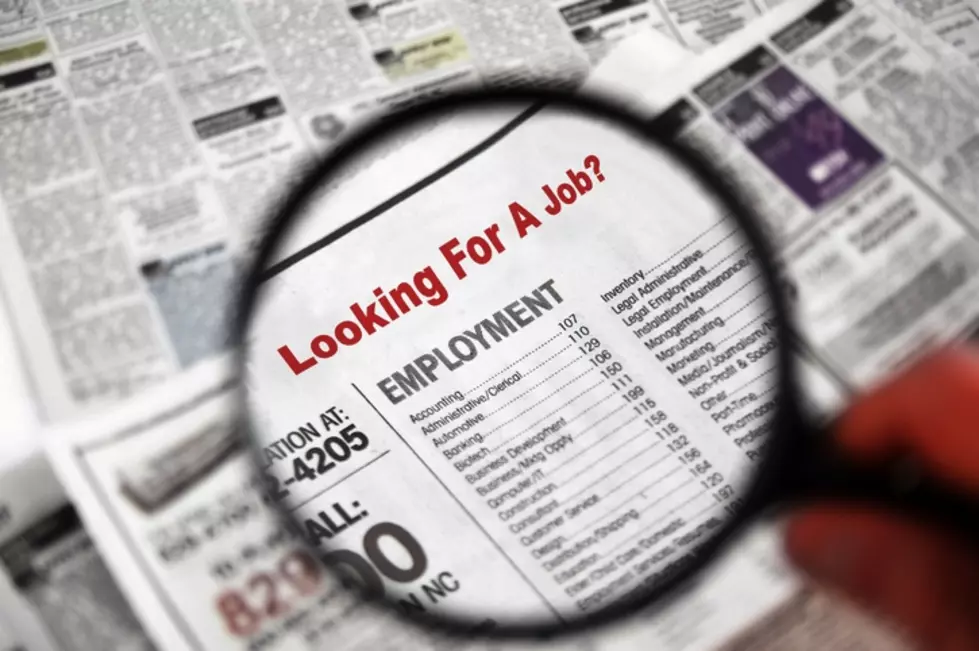 From TV News Producer To Executive Chef… Jobs Available Now
zimmytws
Thanks to our good Friend Ed Dailey here's another batch of employment opportunities...time to update your resume!
……………………………
Looking for an RV mechanic. We repair and install anything and everything on an RV including under the hood so any plumbing, electrical, body damage repair, general RV knowledge you have will be helpful. Hours are typically: Monday-Friday 6-9 AM to 4:30 PM (Depends on Work Load) Saturday 8 AM - Early Afternoon (Depends on Work Load)
Benefits: Wage: Depends on Experience
Paid Holidays (Major) Off
1 Week Vacation Pay after 1 Year of Employment
Please bring in your resume to 5101 W Van Giesen in West Richland or stop in and pick up an application. Our store hours are Monday-Friday 9-6 and Saturday 9-5.
………………………………………………………..
Handworks has a part time Hand Therapist Aide position available. The Hand Therapist Aide assists the therapist to ensure patients are following their treatment plan. Candidates for the position should have knowledge of human anatomy, be organized thinkers, and effectively process instruction from the therapists.
Hand Therapist Aides should possess the following skills and qualifications:• Ability to show compassion and care for patients.• Self starter.• Good verbal communication skills, including listening skills and willingness to coach patients.• Able to work effectively with a team.
We are looking for someone to work 10 to 2pm and Fridays 8-12. Email your resume to apply@hand-works.com. Fax to 509-943-0649. Otherwise drop off or mail your resume to Handworks, 706 George Washington Way, Richland WA 99352
…………………………………………………….
Newscast Director-Part Time
Telemundo TV in Yakima and Tri-Cities Washington is looking for a Newscast Director on a part time basis. We are seeking creative technical director, who is willing to work hand and hand with the producer of a daily 30 minute newscast. We're a great place to start your journalism career! Applicants should have a college degree in journalism or related field, good driving record and pass a pre-employment drug test. Please email your resume and link to your reel to jana.gray@nbcrightnow.com. Or mail to Jana Gray, News Director 3312 W. Kennewick Avenue, Kennewick, WA. 99336. EOE, women and minorities encouraged to apply.
………………………………………………….
If you're feeling the pains of being a captive P&C insurance agent, you've come to the right place.
We know you've been worried about the process of becoming independent. It's a daunting task to think about, never mind undertake.
The founders of Pacific Crest Insurance have been where you've been and we want to help you. What's more reassuring than someone that's been in your shoes?
This is NOT a job. This is for an enthusiastic, dedicated and entrepreneurial property and casualty insurance agent looking to start their own shop.
What you'll get with us that you won't with any other alliance: - Back-office support consistent with your business needs - Training and education from the first step throughout the life of your agency - Carrier appointments based on your market - Compliance, accounting and much more
We pay the highest commissions of any Property and Casualty alliance and facilitate the appointments you have always wanted. If you have the drive and desire to commit, the upside is bright!
Stop wondering if the move is right for you and talk to someone TODAY. The worst that can happen is that you learn what steps you need to take to become independent. We're here to help you!
Let us teach you more about the possibilities of owning a business through experience and hard work.
MUST HAVE PROPERTY AND CASUALTY LICENSE TO APPLY.
Inquire here: http://www.pacificcrestinsurance.com/
…………………………………
OFFICE FURNITURE INSTALLERS (Walla Walla)
Are you reliable, hard-working, motivated, customer focused and looking for a new career opportunity? Consider joining our team and work with the premiere commercial moving company! We are in need of office furniture Installers at all 10 of our locations throughout WA state with positions available for Entry Level, Experienced Installers and Lead Installers available. Whether you have previous experience in furniture installation or are just mechanically inclined, we will provide OJT for all positions.
Job Description: Installers are responsible for the installation and/or reconfiguration of office furniture within customer's facilities. Ensuring timely completion of work while providing exceptional customer service and maintaining a professional demeanor at all times.
Essential Job Responsibilities (include but not limited to): Professional presence and dedication to providing a superior customer experience. Experience and/or ability in using hand and electric tools to assemble and disassemble furniture. Experienced Installers and Leads need to demonstrate their ability to read blueprints and installation specifications. Knowledge of safety procedures and ability to follow instructions as delivered by supervisor. Ability to field measure and/or evaluate a work site in preparation for delivery/install/tear down. Exhibit a dependable, trustworthy and honest character. Dedication and ability to complete daily assigned tasks.
Qualifications: Strong work ethic and a commitment to excellence required Ability to lift, transport and install heavy objects weighing up to 50 pounds frequently and 100 pounds occasionally. Ability to pass a background check and pre-employment drug screen. Ability to work full time and variable schedules. Ability to work cooperatively with other employees in a team setting. Ability to follow all company and safety policies. Ability to communicate effectively with clients and office personnel. Ability to maintain a clean, professional appearance.
Entry Level positions need to demonstrate basic mechanical ability.
Advanced positions require two (2) plus years of experience in the furniture installation industry.
We offer competitive compensation, full benefits, as well as medical, dental and vision coverage for qualified employees.
BEKINS NORTHWEST IS THE OFFICIAL MOVER OF THE SEATTLE SEAHAWKS!
TO APPLY: Submit your resume OR Complete an application at:
841 N. 6th Ave.
Walla Walla, WA 99362
(509) 529-2022
Benefits: Our competitive benefit package includes: paid vacation and holidays, medical/dental/vision coverage.
Bekins Northwest takes pride in having a dynamic, diverse workforce. The possibilities for our Company are limitless and so are the careers of the bright, ambitious team players behind our innovations. We strive to attract and train the very best employees and provide them with ongoing career development, benefits, and a path for advancement.
We are an Equal Employment Opportunity employer. All qualified applicants will receive consideration for employment without regard to race, color, religion, gender, national origin, disability status, protected veteran status or any other characteristic protected by law.
Passage of a drug test and criminal background check are required at the time of employment.
Bekins Northwest is a Drug Free Work Environment. Any candidate that tests positive for marijuana or ANY controlled substance and/or alcohol during a pre-employment drug/alcohol screening will not be eligible for hire.
About our Company: Established in 1903, Bekins Northwest has more than 100 years of experience in the moving industry. We continually strive to raise the standard to provide our customers with the best possible service in the moving industry. Our highly qualified staff of account managers, movers, packers and drivers are considered experts in the industry. We proudly employ a professional staff of experts in residential moving, office moving, systems furniture installations, International crating, special products and corporate relocations. Many of Washington's largest employers, including the Seattle Seahawks, Seattle Mariners, University of Washington, Providence, Burke Museum and the State of Washington, have relied on our expertise and quality services. We are proud to be an Agent for Bekins Van Lines and their "customer first" philosophy.
………………………………………
Hiring Now!!Stylist for Supercuts in Kennewick Wash. Supercuts is seeking licensed stylist to join our creative team. Full Time and Part Time positions available.
We offer Great Benefits including: * New Hourly Pay at $11.00 per hour + Super Tips *Guaranteed Clientele *Paid Vacation & Holidays *Advanced Technical Training *Career Growth Opportunities *Flexible Schedule *Busy, Fun & Professional Environment
You can apply on line at Supercuts.com or call Sally at 1-509-999-6679 to schedule your interview today.
…………………………………………
Benton City
Local Manufacturing Company looking for an Industrial Painter.
Please send Resume to Sales@elevatormfg.com Pay rate D.O.E.
…………………........................
The Franklin County Mosquito Control District is hiring seasonal full-time control technicians and surveillance staff.
Minimum requirements: 18 years of age or older, Valid WA. driver's license with clean driving record, Ability to pass WSDA pesticide test to obtain valid WSDA license, Ability to lift and carry a minimum of 40 pounds over uneven terrain.
Tyler Thomas call: (509) 545-4083
………………………………………..
Tommy's Tap House & Bistro is seeking an experienced server for approximately 20-25 hours per week.
Must be willing to work any day and any shift, and be hard-working and a good team player.
Please submit resumes to 1312 Lee Blvd. in Richland. No phone calls.
………………………………………….
HVAC installer
M. Campbell and Company, Inc. was started in 1983. Campbell and Company is a family owned-family orientated business. We are a full-service, commercial and residential Heating Air, and Ventilation Conditioning company. Our company's growth and success is a result of the talent and integrity of our employees.
Campbell and Company has an excellent reputation for the best people, best performance, and best quality. Our company cares about employees, and insists that the employees care about customers.
Responsibilities: Essential functions of this position is to install heating and air systems with an emphasis on quality installations, performed efficiently and following all applicable local and national codes.
Assist lead installer in all HVAC system installations; be efficient and accurate.
Support lead installer in maintaining a clean, organized job site.
Ensure a companywide commitment to safety, quality, and teamwork.
TO APPLY - COPY THE FOLLOWING LINK INTO YOUR BROWSER AND CLICK ON THE "APPLY" BUTTON:
http://campbellcompany.ourcareerpages.com/job/221782…
Benefits: Bi-Weekly Payroll Year Round.
Medical Insurance
Short & Long-term Disability Insurance
Paid Holidays
Vacation
Sick Leave
Vision Service Plan Insurance
401(k) Retirement Program
…………………………………….
Mongolian Grill waitress and cook (Richland)
Looking for a waitress and a cook for our Three Flames Mongolian Grill. Dedicated and hardworking person is a must. Duties for cook include cooking at the grill, cutting prepping vegetables and meats, washing dishes, keeping kitchen, buffet, and cooking area clean. Duties for waitress includes but not limited to: Keep restaurant clean, serve customer, keep kitchen clean etc. Call me at 509-539-2200 or 509-521-7557 or show up at 1440 Jadwin Ave. Richland for interview. Bring your resume and reference.
……………………………………….
Lutheran Community Services Northwest in Kennewick has an opening for a FT Translation Specialist. The Translation Specialist provides Spanish/English interpreting services in a culturally sensitive manner to facilitate communication for the clients of LCSNW - Kennewick office. Position includes both oral and written interpretation, particularly document translation. Certification in Interpreter Competency required. Bachelor's degree preferred. Strong translation skills a must. Ability to translate documents using correct grammar, punctuation required. The successful candidate will have a positive attitude and a have great communication skills (both verbally and written), be organized and detail oriented. This position requires the ability to multi-task and work with a diverse group of people. Send cover letter and resume to Lutheran Community Services, attention Cathy Pipes, 3321 W Kennewick Avenue, Suite 150, Kennewick, WA 99336 EOE
……………………………………
Journeyman Carpenter needed, residential and commercial door installs, commercial bathroom accessories, casework, framing, $18.00 to $25.00 to start. Knowledge is a must! Need to read, write and speak English. Please text. 509-366-7219
……………………………………
NW Custom Exteriors is looking to fill 2 positions one laborer and one carpenter. Pay is decided on interview and ranges from $13.00-$16.00 STARTING! Both positions are Monday-Friday 7-3:30 40 hours per week. Benefits offered to employees of one year or more and profit sharing provided for lead positions. Please call Seth @ (509)308-4924 to schedule an interview.
………………………………………..
Executive Chef / Manager at Horse Heaven Saloon
We are looking for a creative, highly skilled Chef / Manager that leads in all aspects of food preparation within a growing business. You will be "the Chef" and maintain complete control of the kitchen team while working within a shared decision structure in a unique inclusive hospitality business model.
• Planning and directing food preparation within Horse Heaven Saloon activities
• Modifying menus or create new ones that meet highest quality standards
• Estimating food requirements and food/labor costs
• Proven working experience as a Head Chef
• Excellent record of kitchen management
• Ability to spot and resolve problems efficiently
• Capable of delegating multiple tasks
• Organization leadership and management skills
• Well Informed of cooking trends and best practices
• Work within an inclusive hospitality setting with kitchen, bar, rooms.
• Working knowledge of various computer software programs (MS Office, restaurant management software, POS)
• Prefer BS degree in Culinary science or related Vocational Culinary Certificate
For complete job description - send letter of interest, resume, and list of qualifications to:
Horse Heaven Saloon, PO Box 132, Prosser, WA 99350
Open until filled
……………………………….
Players Sports Bar is now hiring for full time night cook and part time prep cook. Experience preferred for cook. Prep cook will train. Pay depending on qualifications. Apply in person 118 W. Kennewick AV.
………………………………..
Collision Center Estimator
• Are you great at knowing and understanding technical things?• Do you expect the work you do to be of the highest quality?• Do you value customer service focused on delivering what the client needs and expects?• Do you love cars?
If so, as an Estimator or Estimator in Training for Atomic Auto Body Inc, you will be tasked will assessing damage and finding the best path to restore cars to pre-loss condition. You will help explain and guide customers through our process, ensuring they experience competence and ease. While technical proficiency (which we will help through training) is of high regard, so is the experience we provide our customers.
This position is for a smart, talented technical thinker who likes to solve tangible problems. We will teach the rest leveraging our proven processes and experience. We don't micromanage, but we do expect our estimators to own the outcomes of their work. In return, you control your earning potential through outcomes-based pay.
Job responsibilities include:• Assessment and documentation of damage• Initial estimate for repair• Consultation with customer with the goal of them agreeing to the repairs• Coordination with insurance to cover the repairs• Creation of comprehensive repair plan, parts needs, and final estimate
Ideal candidates would have:• 2-5 years professional technical work experience• Work in an automotive-based industry• Excellent computer skills• A solid, analytical mind• The willingness to get your hands dirty and drive outcomes
If this is you, CLICK HERE https://www.cindexinc.com/c/80452C to apply.
…………………………………..
Rick's Custom Fencing and Decking is looking to hire immediately new builders/installers to join our team. EXCELLENT opportunity for advancement. This is a job that you can turn into a career. Hard work with long hours and an excellent attitude required! Construction experience very helpful. Must be willing to work long hours during the building season.
Must be 18 with a valid/clean drivers license. Clean background also required.
Please apply in person @ 9120 W Clearwater Ave, Kennewick WA 99336
You MUST have a current resume, letter of reference, and a copy of your driving record. Please be ready and able to fill out an employment application completely.
………………………………..
Assistant Director/Events Coordinator Position - Full Time. Dayton Chamber of Commerce is seeking applicants for a full-time position. Should have good computer and organizational skills, enjoy working with the public, and willing to work events and attend night meetings. If you have questions, contact Andrew Holt at 509-382-4825. Send resume to listed email. Deadline March 23
……………………………
The Walla Walla Bi-Mart store is taking applications for a part-time cashier. The successful applicant will be friendly, dependable and a team player. Available to work any day during store hours, weekend availability is a must.
Bi-Mart offers excellent pay and benefits, a generous employee discount, paid vacation and paid holidays!
Must be at least 18 years old and have a High School Diploma or GED.
Please apply IN PERSON at your 1649 Plaza Way Bi-Mart.
Bi-Mart is a Drug Free Workplace
……………………………………….
CG Public House is looking for a few good FOH people!
We are a local public house, looking for the right people to join our team!
Hiring the following positions: Caterers
Applicants must: ~have a desire to learn more about guest service ~possess outstanding customer service skills ~have a great work ethic and sense of humor ~have reliable transportation and a valid Driver's License ~be 21 years or older ~Most importantly, the desire to work as a team! Open availability preferred and applicants must be available to work all shifts. Our customer base is made up of some of the best people around, and we want you to be part of our service family!
Apply online at http://www.cgpublichouseandcatering.com/employment/
About US
Country Gentleman Restaurant is owned by longtime Tri-Citians, Steve and Shirley Simmons. The restaurant was founded in 1979 at the Highway 395 location as Wyatt's Pancake Corral by Shirley's parents, Chuck and Mabel Wyatt. The restaurant was remodeled in 1984 and renamed The Country Gentleman.
When Shirley became a partner in 1996, she added off-premise catering, which is her passion, to the operation. Growth of the catering business was so phenomenal that it caused the restaurant to outgrow its kitchen. In December 2006, the restaurant and catering business moved to its current location at 9221 West Clearwater, in Kennewick.
We are now starting a new chapter in the story of CG, and opening CG Public house. Our guest focused service, newly retooled menu, and updated wine list will bring many new faces to our customer base and we want you to be a part of it!
……………………………….
LOOKING FOR PART TIME LOT ATTENDANT/SALESMAN, MUST BE BI-LINGUAL , TO WORK AFTERNOONS AND SUNDAYS. COME IN TO MARQUEZ MOTORS FOR MORE DETAILS. 228 N BENTON ST KENNEWICK
………………………
Home Care Services in Richland, WA is looking for an energetic full-time Direct Care Supervisor to join our team. As the Direct Care Supervisor you will be responsible for providing office and on-site supervision of home care service delivery to clients.
Essential Functions• Promote, establish and sustain successful working relationships with clients and their families, care providers, case managers, contractors, and communities.• Provide direct supervision of Home Care Providers. Duties include but are not limited to: recruitment and retention, new employee orientations, training assessment and facilitation, conflict resolution and corrective action, appropriate documentation and follow up.• Provide emergency critical client services as a substitute Home Care Provider
Education and/or Experience: • Must be at least 18 years of age with an Associate's Degree or equivalent experience • Two years of Home Care or customer service experience• One year of general office experience• Supervisory experience is highly desirable• Bilingual preferred (English/Spanish)
Benefits• Competitive wage • Medical, Dental and Vision• 403 (B) Retirement Savings Plan• Travel Reimbursement• Paid Training• Paid Vacation/Sick Days
For a full job description and to apply directly please visit our website at https://www.seniorliferesources.org/careers or pick up an application 1824 Fowler Street Richland. We do not accept resumes in lieu of our application.
Home Care Services is a program of Senior Life Resources, an ALTC and Yakama Nation contractor, and is an equal opportunity employer
………………………………..
Must have a minimum of 2 years pharmacy tech experience/fast on computer/excellent attendance/Nationally Certified/Wash Tech License/excellent customer service/must be flexible.
Minimum 24 hours.
To apply bring copy of licenses to pharmacy and apply online at Costco.com
Do not apply by Email they will not be responded to. 509.737.8877 ask for Edna.
………………………………….
Hiring for swing shift and night auditor position. Must be computer literate, detail oriented, punctual and use common sense. Customer service experience a must. Apply in person at 435 Clover Island Dr. Kennewick. No phone calls please
…………………………..
We are looking for friendly and customer-oriented individuals to join our team.
We offer: competitive hourly wages, shirts and hats, flexible schedules, training, advancement opportunities and meal discounts.
If you are ready for exciting challenges and great rewards, apply today at Wendy's. It's not just another job...it's a rewarding career!
Stop by between 2 pm and 5 pm at any of our restaurants located in Pasco, Richland, or Kennewick to complete an application.
…………………………………..
Country Masonry is hiring masons, hod carriers and labors. Come work for a well established company. Full time work. Must have transportation and work 40+ hrs a week. Must be at least 18yrs old. We are licensed in WA, MT, OR, ID and AK. Please send resumes to:
countrymasonry@yahoo.com
…………………………………
We are looking for seasoned line cooks (ha ha that's a pun) to help us with our busy summer season. 2 years of experience is needed and a team oriented approach is a must.
Experienced Line cooks (R.F.McDougall's) Apply in person.
………………………………………