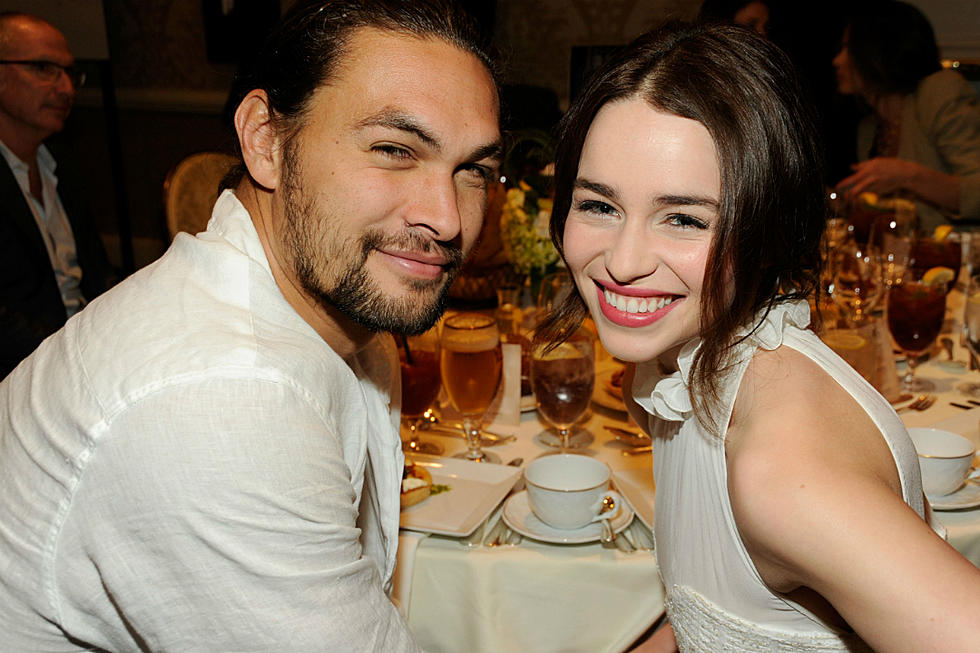 'Game of Thrones' Star Jason Momoa Comments 'I Love You Madly' on On-Screen Khaleesi Emilia Clarke's Instagram
Frazer Harrison, Getty Images
Just days after HBO aired the show's final episode, Clarke took to Instagram to promote her interview with The New Yorker, in which she goes into detail about her experience as the Mother of Dragons. But little did we know was that her former co-star was going to hit up the comments section to let his feeling about Khaleesi's fate be known.
"Baby that episode killed me," Momoa wrote, referring to the Game of Thrones series finale. He then added four heart eye emojis before commenting again, "I love you madly."
"F--k you! F--k you, punk!" he exclaimed. "Let me get this s--t straight. You're going back to what the f--k you did in the first place and you killed Khaleesi. Oh my god… We're gonna go to the bars and we're gonna get in a fight."
Then & Now: The Cast of 'Game of Thrones'