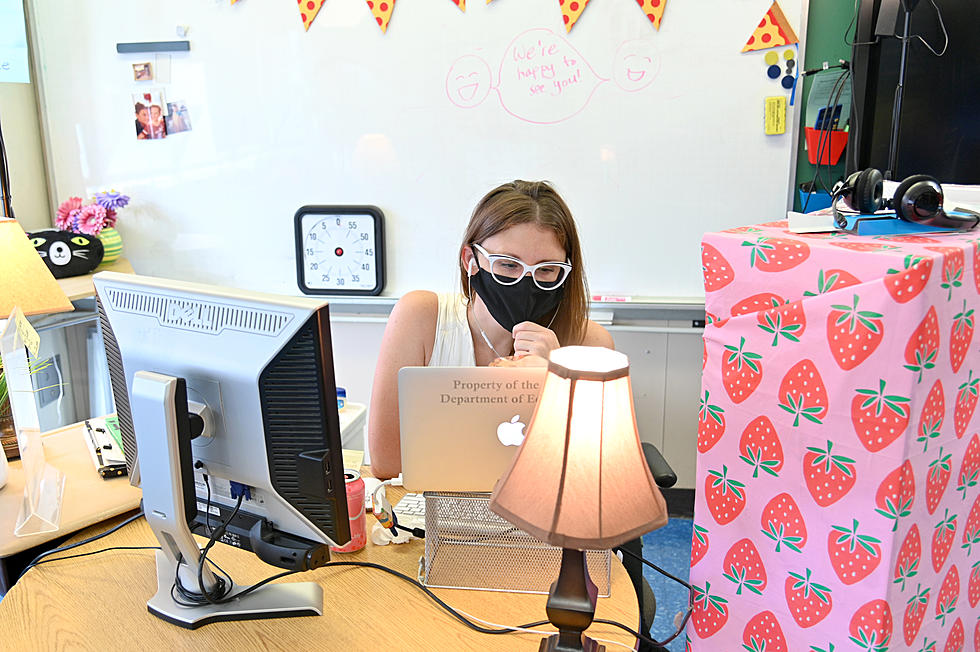 Governor Jay Inslee Issues New Mandate For Masks And Vaccinations In Washington
Getty Images
The Governor Of Washington has once again is putting a mandate on masks for indoors. Starting August 23rd everyone vaccinated or not will have to wear a mask while indoors. This comes after the spike of cases in covid-19 inside the state itself.
Another order was put into effect mandating that teachers and school officials will have to be vaccinated before returning for the new school year. They will also have to be masked, whether it's public, charter or private schooling, if it's inside the state lines this mandate will reach them.
Covid-19 cases have reportedly gone up 93% in Washington once again filling up emergency rooms and hospitals. In order to curve the virus once again August 23rd will return us out of the norm and into wearing masks. The governor has already been met with new protests at the state capital over vaccination mandates for government workers but is now being protested by teachers and school officials who also choose to not get vaccinated.
Inside of the press conference hosted by the state governor, superintendent of schools Chris Reykdal and the Health Secretary Dr. Umair Shah joined the governor as he reported official  covid-19 reports.
"More than 95% of the COVID hospitalizations we see today are among the unvaccinated," said Inslee, adding: "And it is heart-rending for us to see losing our neighbors, our co-workers, our students to a preventable disease."
There will be some leeway to those who work in public places and do not want to wear the mask. If you work in a small space that is not easily accessible to others, work in small spaces where everyone is vaccinated or hosting an indoor gathering where everyone is vaccinated is enough cause to not have to wear your mask indoors.
More news is expected to come out the further into fall we get. We here at the bull will do our best to keep you informed.
20 Words and Phrases That Are So 2020
KEEP READING: See states hit hardest by COVID-19's impact on tourism