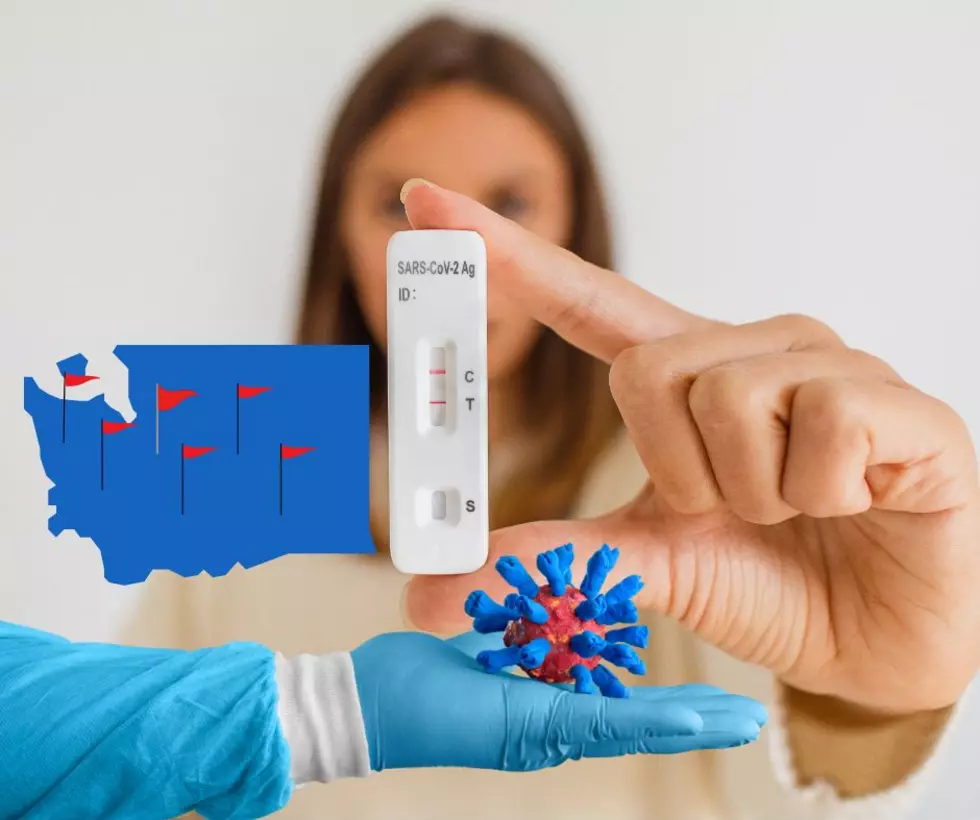 The Top 5 Worst Counties in Washington For Covid-19
Yakima DME Canva
Covid-19 has taken its toll on all of us in the Pacific North West, people are just now getting back to life but are still being affected by the sickness. As we saw numbers dive and more people getting vaccinated we started to get back to the normalcy of life.
However now in the summer of 2022, we've seen numbers skyrocket for the worse, multiple counties in Washington have seen covid numbers spike as more and more people continue to get sick. If you're trying to be safe, if you're trying to avoid getting covid, then this list is gonna be important for you.
We got a look at a lot of different hot spots around Washington, we also did a deep dive to see which counties are suffering the most from covid-19 and where it's spreading the fastest. Whether you live in these counties, work in these counties or just frequently visit them, you may wanna take extra precautions, wear your mask or get a booster vaccination to try and stay healthy.
We will warn you that getting vaxxed or a booster will not stop you from getting covid, but it will help your body fight the sickness and in some cases can stop you from catching it.
5.) Walla Walla County 
4.) Yakima County
3.) Spokane County
2.) Snohomish County
1.) King County
Now a reminder, if you live in one of these counties or frequently visit for work or pleasure remember to be safe, it doesn't hurt to have some extra tests laying around the house either. If you do have covid, try to stay home for the suggested five days until your symptoms die down. Helping stop the rise of covid is helping prevent another state-wide shutdown in the future.
Stars Who Were Tested for the Coronavirus
20 Words and Phrases That Are So 2020