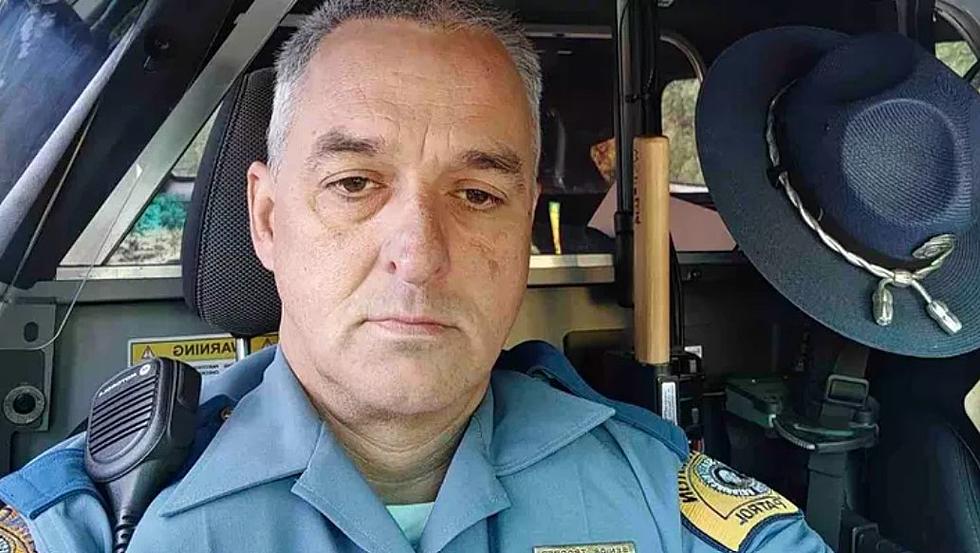 WSP Trooper Dies of Covid-19 After Telling Gov. Inslee to "Kiss My A**"
GoFundMe
A Washington State Patrol Trooper has lost his battle with Covid-19.
WSP Trooper Robert LaMay served 22 years with the department in the Yakima area. He retired in October, 2021 after refusing to get the mandated Covid-19 Vaccine.
You may remember his sign-off went viral.
The WSP announced the death of Robert LaMay on Friday. WSP Chief John Batiste offered the following in a statement.
"I am deeply saddened over the news that our former friend and colleague Trooper Robert LaMay has passed away. This agency's prayers and remembrances are with his family and loved ones. Rob served honorably for over two decades, and we were disappointed to see him leave the agency this past October. His service to this state and agency will be long remembered and appreciated."
Fox News, among other news outlets, attributed his death to COVID-19.
LaMay joined the State Patrol in 1999. After graduating from the Academy in 2001, LaMay served in Shelton, Poulsbo, and Bremerton until 2006. Then he went on to Union Gap where he was voted the 2007 Commercial Division Trooper of the Year.
In 2012, Trooper LaMay was transferred to the Field Operation Bureau and was assigned to Ellensburg. He transferred to the Yakima area in 2014.
A GoFundMe account was established after LaMay's infamous resignation to help him and his family with expenses.
As of this writing, the page has raised over $6,000 and any donations will go to his family. You can read more here.
Answers to 25 common COVID-19 vaccine questions
Vaccinations for COVID-19 began being administered in the U.S. on Dec. 14, 2020. The quick rollout came a little more than a year after the virus was first identified in November 2019. The impressive speed with which vaccines were developed has also left a lot of people with a lot of questions. The questions range from the practical—how will I get vaccinated?—to the scientific—how do these vaccines even work?
Keep reading to discover answers to 25 common COVID-19 vaccine questions.
Here are some tips for self-care during the pandemic:
READ MORE: 10 free apps to help you get fit in our new normal