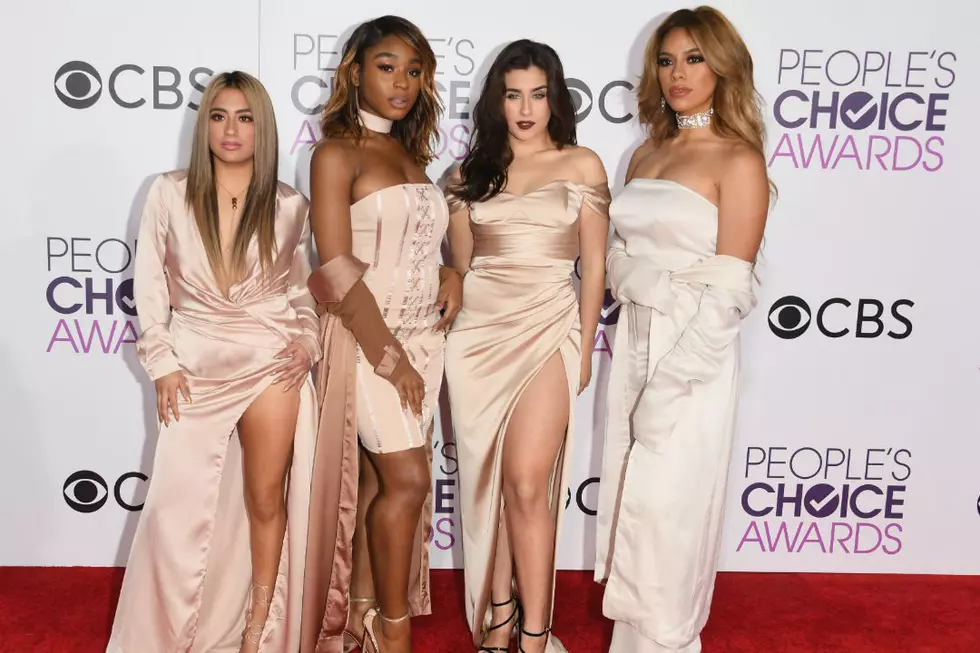 Here Are the 2018 People's Choice Awards Nominees
Alberto E. Rodriguez, Getty Images
Fans worldwide can vote for their favorites in film, television and pop culture on Facebook and Twitter until Sept. 24. The list of 12 nominees in each category will then be narrowed down to five with public finalist voting taking place from Sept. 24 to Oct. 19.
The awards show has also introduced 13 new categories into the mix that will honor 2018's best Reality Show, Bingeworthy Show, Reality TV Star, Comedy Act, Game Changer, Style Star, Beauty Influencer, Animal Star, Music Video, Concert Tour, Pop Podcast, Competition Contestant and Revival Show.
The Revival Show category will honor the numerous television revivals that have appeared on-air in 2018 including Will & Grace, American Idol, Trading Spaces, Arrested Development, One Day at a Time, Queer Eye, X-Files, Love Connection, Jersey Shore: Family Vacation, Dynasty, Lost in Space and Fear Factor.
Nominees for Movie of 2018 include Black Panther, Avengers: Infinity War, Incredibles 2, Deadpool 2, Solo: A Star Wars Story, Fifty Shades Freed, Ready Player One, A Quiet Place, Jurassic World: Fallen Kingdom, A Wrinkle in Time, Ocean's 8 and Mission: Impossible Fallout.
Male Movie Star 2018 will be decided between Paul Rudd, Chris Hemsworth, Robert Downey Jr., Ryan Reynolds, Chadwick Boseman, Dwayne Johnson, Michael B. Jordan, Chris Pratt, John Boyega, Tom Cruise, Pierce Brosnan and Nick Robinson. The Female Movie Star of 2018 category includes Evangeline Lilly, Scarlett Johansson, Oprah Winfrey, Sandra Bullock, Reese Witherspoon, Leslie Mann, Anne Hathaway, Lily James, Melissa McCarthy, Bryce Dallas Howard, Emily Blunt and Jennifer Lawrence.
Fans will have the option to choose from The Walking Dead, This Is Us, Grey's Anatomy, The Big Bang Theory, Will & Grace, WWE Raw, The Good Doctor, 13 Reasons Why, 9-1-1, America's Got Talent, Modern Family and Saturday Night Live for Show of 2018.
Male TV Star of 2018 includes Andrew Lincoln, Norman Reedus, Sterling K. Brown, Milo Ventimiglia, Jesse Williams, Jim Parsons, Cole Sprouse, Tony Goldwyn, Justin Chambers, Scott Foley, Ian Armitage and Freddie Highmore. Female TV Star of 2018 includes Ellen Pompeo, Kerry Washington, Elisabeth Moss, Mandy Moore, Camila Mendes, Kate McKinnon, Issa Rae, Kristen Bell, Lauren Cohan, Viola Davis, Danai Gurira and Kaley Cuoco.
Copyright © 2018 United Press International, Inc. All Rights Reserved