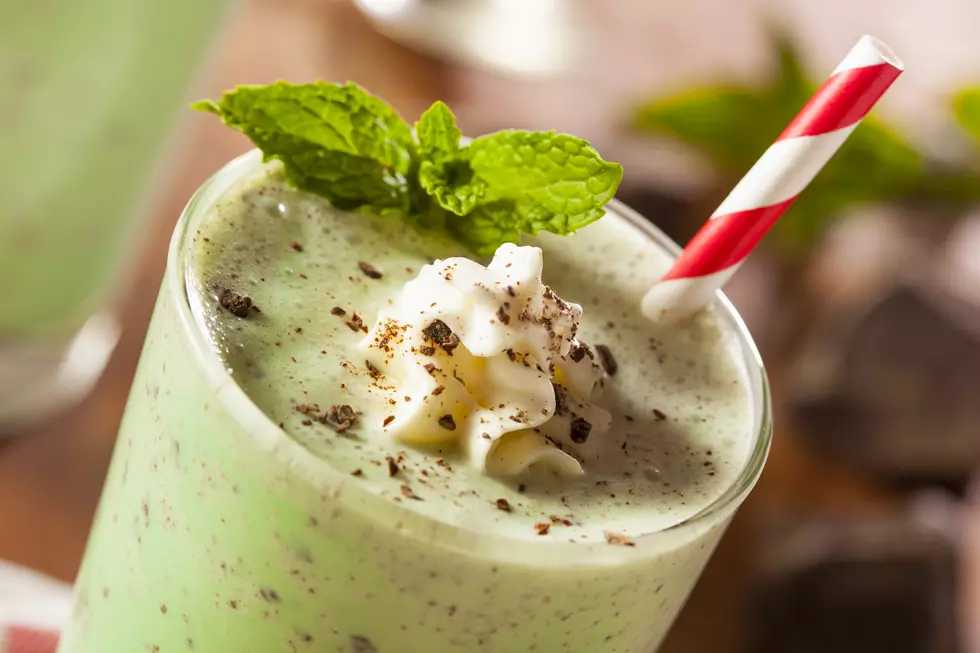 Here's a St. Patty's Shamrock Shake Recipe That You'll Love!
Getty Images/iStockphoto
Shamrock Shakes are all the rage and now you can make your own just in time for St. Patrick's Day. You can be just like fast food restaurants and make it right at home with this simple recipe. 
Here's the recipe - ENJOY!
3 large scoops vanilla ice cream (about 1/4 c. each)
1/4 c. heavy cream
1/2 tsp. peppermint extract
6 drops green food coloring
Whipped cream, for topping
Maraschino cherry, for topping
In a blender, blend vanilla ice cream, heavy cream, peppermint extract, and food coloring until completely smooth, then pour into a glass.
Top with whipped cream and a cherry before serving.