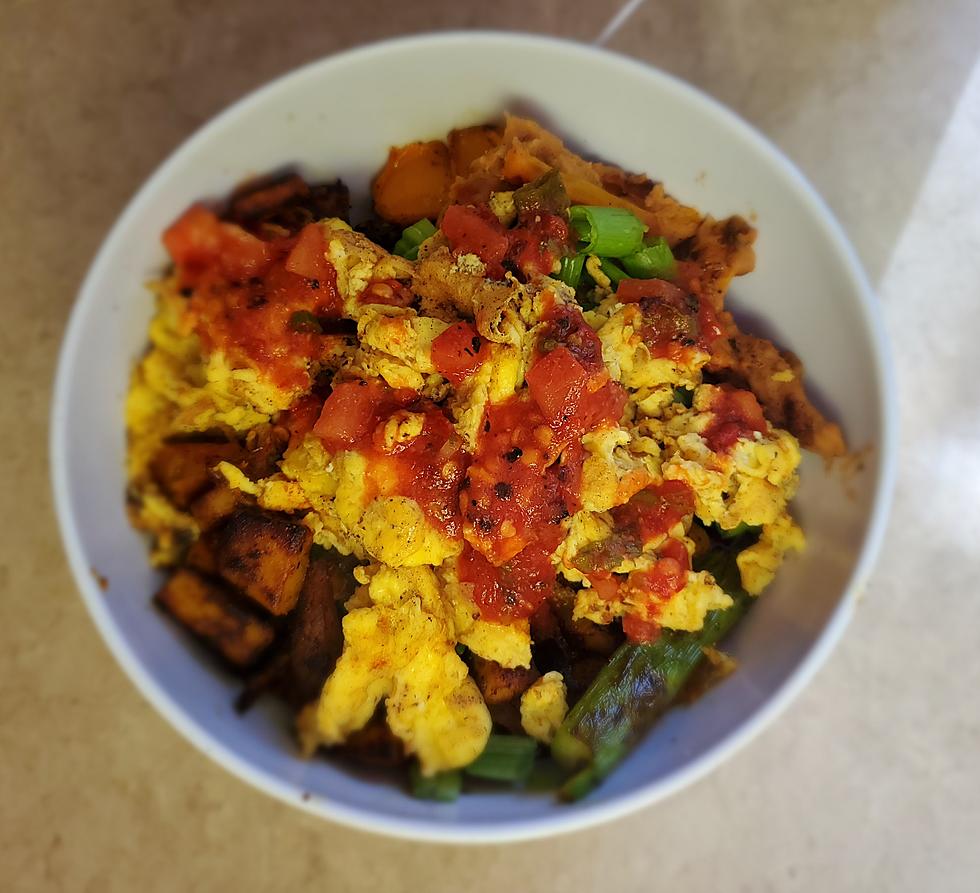 His and Hers Breakfast: Chorizo Burritos/Veggie Scramble Recipe
More veggies than anything
Had an internal battle yesterday morning when my husband excitedly asked for Chorizo Burritos. They are the best comfort food, he had the day off and we'd been talking about them but I wanted to eat them too! All of them and that's where the struggle lies. Instead of giving in I fought the good fight and made myself a healthier version that I would LOVE to share with you because this will now be what I turn to when it's chorizo burrito making time.
Ingredients You'll Need
Pork Chorizo
Refried Beans/Black Beans
Cheese of your choice/Nutritional Yeast
Tortillas
Scrambled Eggs
Potato/Sweet Potatoe
a bunch of veggies (I had asparagus, tomato, onion, sweet peppers)
Your favorite spices (I love cumin, garlic powder, onion powder, turmeric, cayenne pepper, salt, pepper, and Tapatio)
Butter/Avocado Oil
The Assembly
After cooking the chorizo in the pan on medium-high heat with a dash of water for about five to seven minutes I plop it all in a bowl in the microwave to stay warm. I then added a peeled and chopped up sweet potatoes and cooked them like I would the regular potatoes. I added my spice blend and then set that aside while I cooked the regular potatoes.
Add your beans to a pot with a bit of water, Tapatio, cumin, and garlic powder, once mixed and hot hit with a bit of cheese and set in the microwave as well
I scrambled eggs up and added cheese for the man and then made a separate set of scrambled eggs to add to my bowl and added nutritional yeast instead of cheese.
While the tortillas were warming on the pan I cooked up all the veggies I could find to fill up my bowl and keep me satisfied.
Take your freshly warmed tortilla and sprinkle cheese on the bottom half, add refried beans, cheese, eggs, chorizo, more cheese and wrap it tight. Tinfoil works fantastic if you want to warm these back up in the oven or air fryer for later
Eat together :)
I didn't feel guilty and we both left breakfast feeling satisfied. It's the little changes every day that will transform you into what you desire so whatever it is that you are struggling with right now, know that you are not alone and when you're ready. You can get started on reworking your cravings.
His and Hers Breakfast
KEEP READING: See 25 natural ways to boost your immune system
KEEP READING: 3-ingredient recipes you can make right now
Goosebumps and other bodily reactions, explained