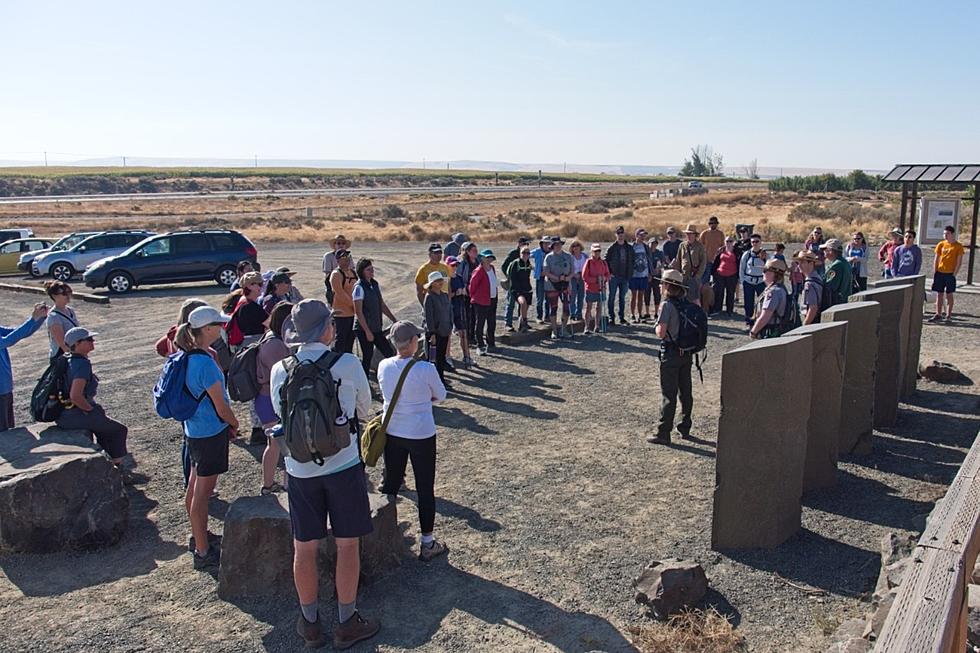 History Hike Through Time to the Top of Candy Mountain THIS Saturday
Rick Zimmerman
You're invited to a history hike up Tri-Cities' Candy Mountain this Saturday.
If you've NEVER experienced the Candy Mountain hike, this is a perfect opportunity to learn more about the spectacular landmark in West Richland. On a clear day, the views are stunning from the top.
On Saturday, May 6th, you're invited to a FREE, round-trip guided hike up Candy Mountain hosted by rangers with Manhattan Project National Historical Park and Whitman Mission National Historical Site. The "Hike Through Time" ranger program is is a 3.6-mile moderate hike to the top of of the mountain.
There will be several stops along the trail up to the summit.
Rangers will share short histories about the events and people that shaped the mid-Columbia region. Hikers will move forward in time as the stops progress from the Ice Age Floods to the Manhattan Project and its legacies. Topics will include the Native Peoples who have lived here since time immemorial, the Lewis and Clark Expedition, the arrival of Christian missionaries, and the selection of Hanford for plutonium production during World War II.
Basic tips for the "Hike Through Time" include:
Bring enough water and snacks. Wear light clothing. It's best to plan for a variety of weather conditions. However, there is NOT shade on the trail. Sunscreen, hat, and sunglasses are all recommended for this trail.
What time does the "Hike Through Time" begin and where?
Participants will meet in the Candy Mountain trailhead parking lot by 8:45 am for a 9:00 am departure.
Learn more about the event on Facebook..
10 Tri-Cities Infused Cocktails to Try
These drinks or cocktails are made with Tri-Cities love. Try them at your leisure and take note of which you prefer. Feel free to mix at your leisure being careful to imbibe responsibly.
Most Iconic Artists/Bands to Play The Gorge Ampitheatre
So many artists have had the privilege to play the Gorge Amphitheater in George, WA. From solo artists to bands and many festivals, including the
Sasquatch Festival
which takes place every year during the Memorial Day weekend. Has your favorite musician played the Gorge yet?
Top 10-Tri-Cities Campgrounds
10 Best Campgrounds in the Tri-Cities
LOOK: 25 must-visit hidden gems from across the US
From secret gardens to underground caves,
Stacker
compiled a list of 25 must-visit hidden gems from across the United States using travel guides, news articles, and company websites.