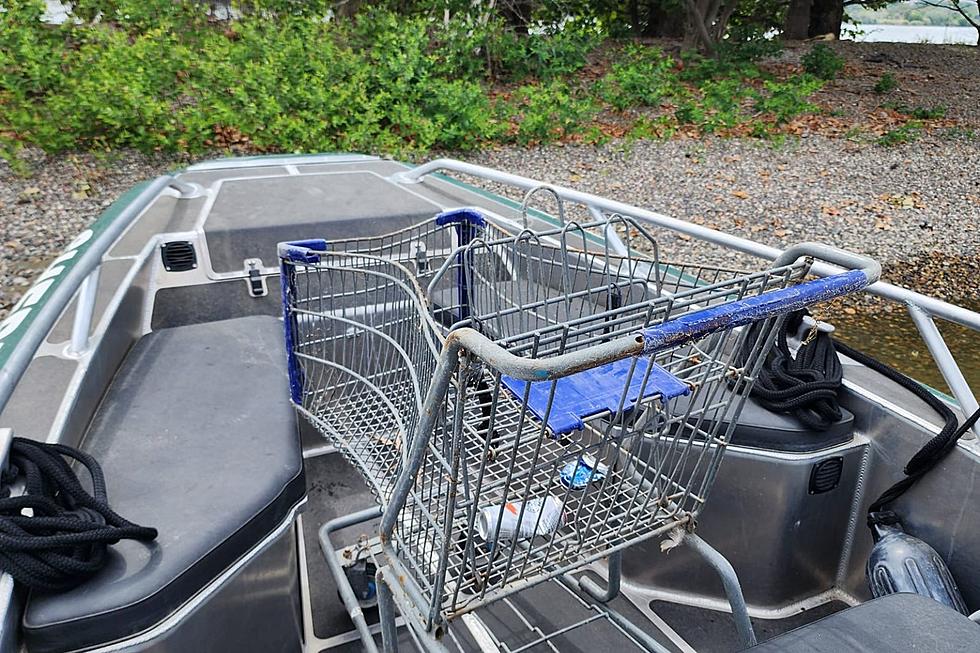 Goat Island in Franklin County Closed for Good
Facebook.com/Franklin County Sheriff's Department
Authorities in Franklin County continue to have problems with individuals leaving excessive amounts of garbage in local fishing holes, trailheads and parks.
Most recently, the Franklin County Sheriff's Department has asked the community to stop utilizing Goat Island (AKA Borgan's, or Chiawanna island). The Island is located down river of Chiawanna Boat Launch.
According to a Facebook post by the Sheriff's Department, large blue signs have been posted on the island, and they'll be exercising a zero tolerance policy for unlawful dumping anywhere within Franklin County, including islands located within their boundaries.
The reason given for the post was because the Marine Patrol located and removed a dumped shopping cart and other debris on Goat Island over the weekend.
The Island is a U.S. Army Corps of Engineer owned property and it was decided 4 years ago to close it down.
It was back in 2015 that the island was reopened to limited recreation, after being closed since September, of that year because of similar behavior. At the time the island had makeshift toilets dug in the dirt, concentrated deposits of human waste, toilet paper, diapers, and other trash strewn across the island, according to the Army Corps.
The number one rule any time you adventure out into Nature is to pack it in and pack it out. And while you're at it, don't forget to grab trash left behind by others every time, as well.
10 Metal Bands Who Followed Up a Classic Album With a Total Dud
Following up greatness is not easy. At least, not for these 10 metal bands.
Gallery Credit: Joe DiVita