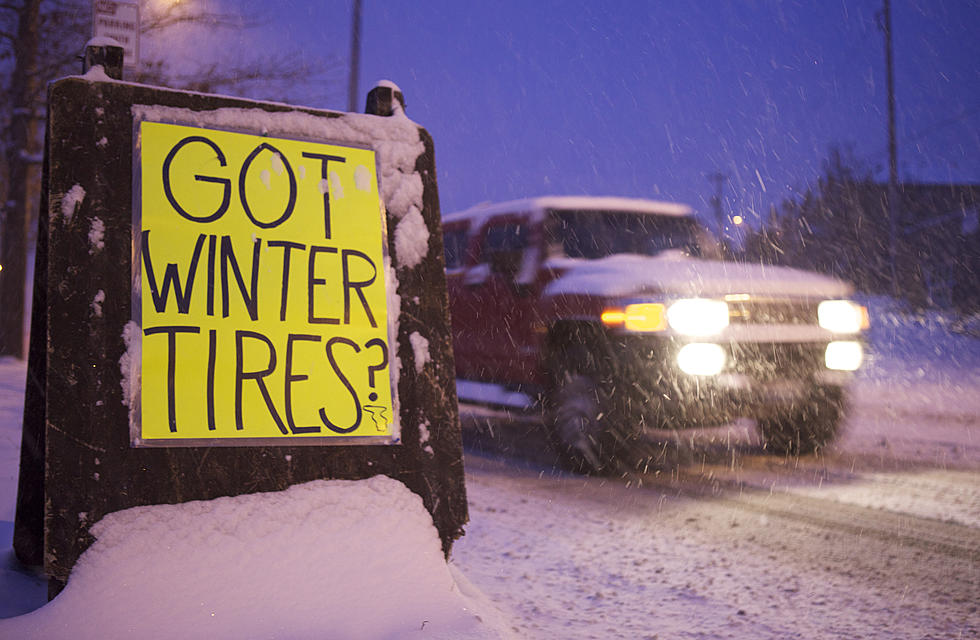 Studded Tire Removal Deadline Coming Soon
Getty Images
(Olympia, WA) -- The Washington State Department of Transportation is reminding drivers who have studded tires on their vehicles, to remove them by the end of the day Friday, March 31st. WSDOT says if those type of tires are still on your car, you might be fined by the Washington State Patrol as soon as Saturday, April 1. The agency reminds you that studded tires are legal in Washington State from November 1st to March 31st and there is no exception to this rule, not even for out-of-state drivers.
"Studded tires cause between $20 million to $29 million in damage to state-owned roads in Washington each winter and also damage city and county roads," said WSDOT Maintenance Operations Manager James Morin. "We urge motorists to explore all their traction options, including non-stud, winter-tread tires which are different from all–season tires. These tires are legal year-round and don't damage our highways."
WSDOT says it can extend the deadline if needed, and that would happen most commonly when there's a forecast for heavy snow and ice. But WSDOT adds they've examined the forecast and see nothing on the horizon that would necessitate a deadline extension. If you're traveling over the mountains, WSDOT says you should use traction tires and carry chains if need be.
Washington and Oregon both have the same studded tire removal deadline.
LOOK: Here's where people in every state are moving to most
Gallery Credit: Amanda Silvestri
LOOK: The oldest cities in America
Though the United States doesn't have as long of a history as some Old World countries, it still has plenty of historical charm.
Stacker
brings you a list of the 50 oldest cities in America.
Gallery Credit: Annalise Mantz