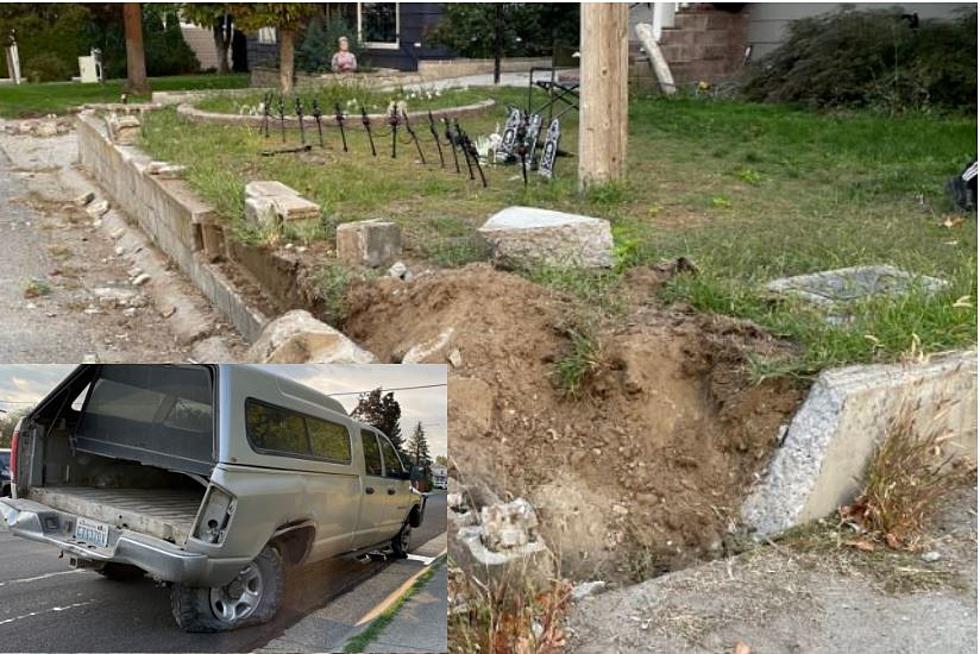 Richland Drunk Driver Tears Up Yards, Property With Truck
Drunk driver tears up yards in Richland (RPD)
A driver is in custody after tearing up yards and property in Richland Wednesday evening.
 Drunk driver takes out sidewalk fencing, curbs, and more
Richland Police reported around 5:45 PM they responded to the 700 block of Symons Street after witnesses reported seeing a large Dodge truck involved in a possible collision.
Police arrived at the scene and found this silver pickup on the road. The driver had veered toward the sidewalk, bounced up on the sidewalk, and caused extensive damage to three yards, landscaping, and lawns.
The driver, whose name was not released. fled the scene, but a Richland Officer arrived in time to see the male suspect and his passenger walking away from the crash area.
He was quickly apprehended and is facing charges of DUI and Hit-And-Run.
See the Must-Drive Roads in Every State