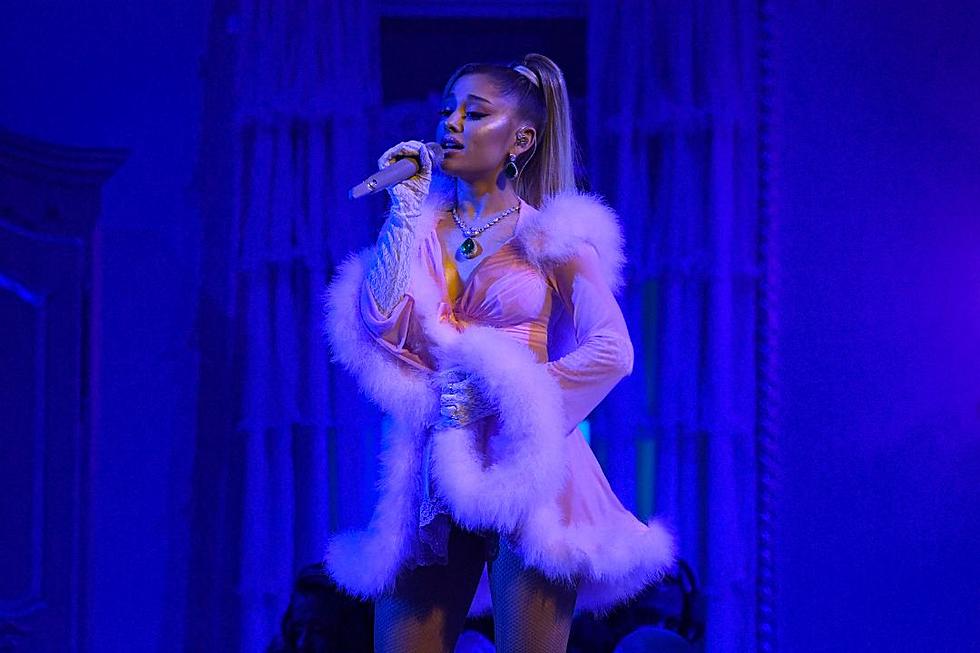 An Unreleased '90s-Inspired Ariana Grande Song Is Going Viral
Kevork Djansezian, Getty Images
An unreleased track by Ariana Grande is going viral on TikTok and other social media platforms in the wake of the pop star's reported relationship with her Wicked co-star Ethan Slater, who was married when he met Grande but has subsequently filed for divorce from his wife.
Grande's leaked song, dubbed "Fantasize," is seemingly (and very ironically) about dreaming of being with a man who is already taken.
"Thought you were solo / But you got a girl, though," she sings on the '90s pop-R&B-inspired bop.
"I fantasize about it all the time / If you were mine / I'd give this p---y to you, nine-to-five, five-to-nine," she continues.
Despite her recent dating controversy, many fans on TikTok have expressed their love for the song, as well as their desire for it to be officially released.
"Ari's being canceled but you love her so much you just stay [delusional] and keep dancing to this bop," one fan wrote over a video of them dancing to the unreleased song.
In a since-deleted comment on another video, one person noted Grande snuck in NSYNC reference with the line "I'm out the door bye bye bye..."
READ MORE: Ariana Grande's Songs About Being Unfaithful
In another TikTok video featuring the unreleased track, one fan called it their "new obsession."
A viewer in the comments section agreed that the throwback sound "scratches their brains." Plus, the irony of the song's lyrics isn't lost on fans, as one person pointed out "the timing of this leak."
"Her [officially] releasing this song would solve all her problems [right now]," another fan agreed in the comments section.
"Fantasize" was reportedly recorded in August 2021, two years after thank u, next, according to an Ariana Grande wiki fansite. The track was apparently never intended for an album and has no official title. When it was leaked the file was called "90s idea number 3 2.1"; fans simply dubbed it "Fantasize" due to its lyrics.
The fansite also claims Grande once revealed that the snippet was actually made for a comedy sketch.
Under a since-deleted June 2023 TikTok video that featured the leaked song, Grande reportedly commented that she "wrote this for a comedy sketch about a girl group. this was the demo I made for them."
This is hardly the first time an unreleased Ariana Grande track has leaked online. In May, Grande was the victim of a leak when her unreleased music video for "POV" appeared briefly online.
26 Celebrities Who Were Caught Cheating