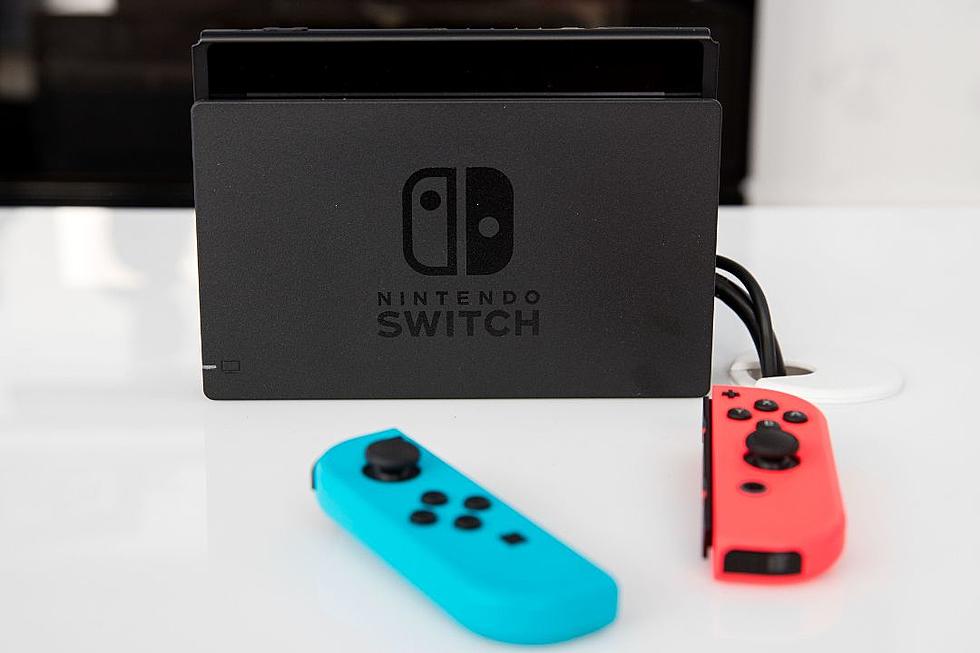 FBI Finds Kidnapped Teenage Girl Thanks to Nintendo Switch
Drew Angerer, Getty Images
A kidnapped teen girl who was taken 2,000 miles from her home was found thanks to her Nintendo Switch leaving a virtual trail.
According to ABC15, a 15-year-old girl whose identity has not been revealed disappeared from her home in Virginia in August 2022.
Volunteers immediately helped organize searches for the missing girl and canvassed the area with flyers to get her name out there. She was ultimately located thanks to her Nintendo Switch, which her kidnapper allowed her to take with her.
According to court records, the girl was found in the apartment of 28-year-old Ethan Roberts in Tolleson, Ariz. Roberts traveled to Virginia to kidnap the girl after grooming her online.
He allowed her to bring her gaming console with her, which left a virtual trail for police to find. When the girl went online to download a game and watch YouTube, police were able to trace her location.
Thanks to one of the Switch's feature, which alerts gaming friends when you are online, one of the teen's friends was able to alert the authorities of the activity.
READ MORE: 'Unsolved Mysteries' Helps Solve Case of Missing Little Girl
"It's probably nothing that anybody even had thought of at this point. The fact that somebody else down the road — another child — was bright enough to go, 'Hey, look, my friend is online, and she's been missing, and I need to tell somebody,'" retired Arizona DPS Director Frank Milstead said in a statement.
"Everything's connected to Wi-Fi to LTE (long-term evolution devices). A cell phone, an iPad, a watch, whatever it is — you can use those things to locate people. The bad guys need to know that the police are watching and that you're leaving a digital footprint everywhere you go. We will find you," he continued.
In this case, the FBI worked with Nintendo to locate the IP address of the Switch, which led to the girl's rescue from the kidnapper's apartment complex.
ABC15 reports that 11 days after the girl's disappearance, police surrounded the apartment and arrested the abductor, according to court records.
During the 11 days of her disappearance, Roberts forced the teen girl to participate in child pornography.
"She went through a lot in those few days," Keitra Coleman, member of the Hear Their Voices group who helped search for the girl, told ABC15. The group helps missing and exploited children, domestic violence victims and people experiencing homelessness.
Roberts was indicted in federal court on charges of transportation of a minor with intent to engage in criminal sexual activity; and child pornography. In April 2023, he was sentenced to 30 years in prison following a plea deal.
13 Famous People Who Went Missing and Were Never Found
Discover 13 famous people and celebrities who went missing, below.