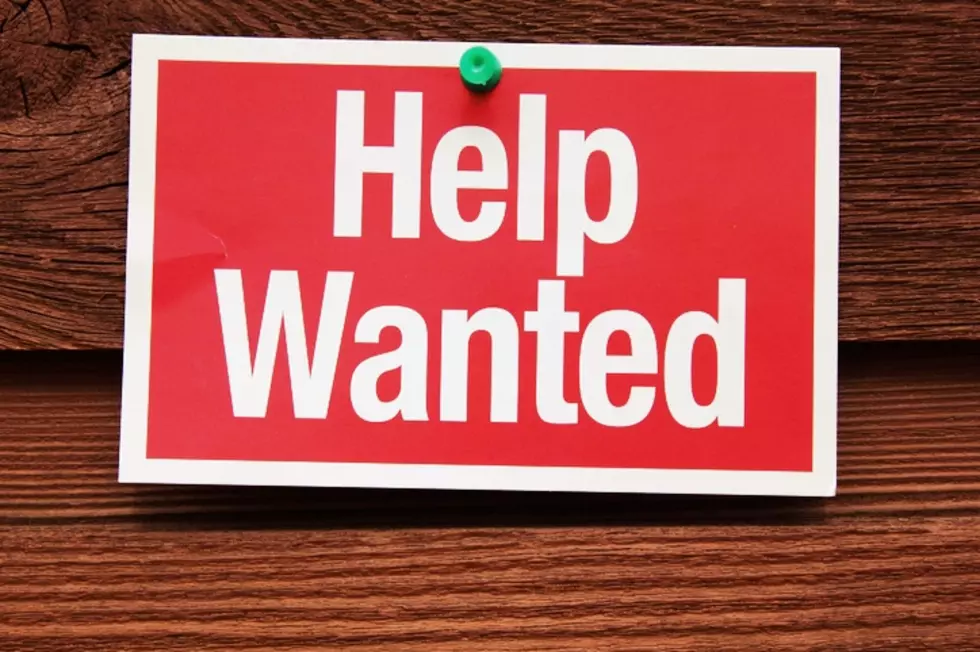 Job Hunting? Here's a Big Ol' List!!
Laura Gangi Pond
Thursday Jobs $$$$$$$$$$$$$$$$$$$$$$$$$$$
……………………………….
PRODUCTION WELDERS
Looking for a great place to work? Key Technology, headquartered in Walla Walla, is an international team of professionals serving the food processing and industrial markets with automated inspection and sorting, specialized conveying, grading & sizing and processing/preparation systems.
We are currently seeing welders of all skill levels and those individuals that would like to become welders.
Depending on the level of experience:
Experienced:• Stainless experience• Mig, Tig, other• Hand tools• Little supervision• Use fixtures, templates, stops or guides• Blueprint reading• Must pass appropriate tests
Intermediate: • Mig, Tig, other• Hand tools• Ability to learn quickly• Must pass appropriate tests
Beginner/Potential welder:• Interest and willingness to learn• Willing to start out as helper or fitter depending on test results• Self-motivated and goal driven
Positions are for 4x10's, swing and day shift.
We offer a great work environment, competitive wages, medical and retirement benefits and much more! For a complete view of all jobs, access our Internet website at
www.key.net
Employment with Key Technology is contingent upon successfully completing a pre-employment drug screen, criminal history, social security, and reference check.
……………………………………..
Hiring landscape installation crew labor and lead. We are seeking hard working people that desire a full time job at competitive wages with opportunities for advancement. Minimum of $12.00/hr . Bilingual is a plus. Apply in person to fill out an application at: 2816 W. 27th Ave Kennewick.
………………………………………
Hiring!! Home Instead Senior Care CAREGivers
We are looking for caring and compassionate CAREGivers to become a part of our team and join our mission of enhancing the lives of aging adults throughout our community. Home Instead Senior Care provides a variety of non-medical services that allow seniors to remain in their home and meet the challenges of aging with dignity, care and compassion.
Duties include, but are not limited to: -Companionship and conversation -Light housekeeping tasks and meal preparation -Medication and appointment reminders -Assistance with grooming and bathing -Assistance with toileting and incontinence issues -Alzheimer's Care
*No previous experience necessary - skills training provided by Home Instead Senior Care*
Requirements to be a CAREGiver: -Ability to treat and care for seniors and their property with dignity and respect -Ability to communicate with clients in a friendly and congenial manner -Complete a criminal background check, driving record check, and drug screen -Valid driver's license and valid auto insurance
Our Core Values: -To honor God in all we do. -To treat each other with dignity and respect. -To encourage growth in ourselves and others. -To build value in our service to others.
So, If you are.... -At least 18 years of age -Looking for a rewarding career with flexible hours and shifts with competitive pay and benefits -Wanting to be part of a growing team and a family atmosphere
Visit and apply today at: https://kennewickwa.in-home-care-jobs.com/x/de…/a27esutovkfx
…………………………………
HAPO Community Credit Union is an organization that delivers Superior Customer Service. The way we treat our members has always been a fundamental component of "who" and "what" HAPO is as an organization. We believe in creating unique experiences during every interaction with our members, and with each other to "Defy Expectations". Confident, knowledgeable and engaged employees that take pride and personal ownership in the service they provide are the ideal HAPO employee.
The Contact Center Representative will be expected to deliver superior customer service while handling a high volume of calls, electronic chat conversations, and daily tasks.
Skills and Expectations:• Excellent Multi tasking skills • Excellent written and verbal skills • Must be comfortable with 80% of day spent on phones, with minimal 'face to face' contact • Answering 'back to back' calls with consistent exceptional service • Comfortable Navigating through multiple systems • Capability of Deescalating adverse member situations • Receptive to frequent coaching on call recording • Must be able to handle multiple channels of communication at a high level, I.E. Calls, chats, emails, member inbox, Fax • Must be comfortable making informed decisions and exceptions to strengthen the member relationship while protecting the credit union
Requirements: • Must be able to work between the hours of 8:30AM to 6:30PM• Highschool Diploma or equivalent required• Banking and/or Call Center experience is preferred.
HAPO is an E/O/E and offers comprehensive benefits.
*Please submit your resumes to www.hapo.org*
…………………………………….
Fat Olives Restaurant and Catering is looking for an experienced line cooks and pizza cooks. We are a busy fast paced restaurant. Applicant must be team oriented. With at least 3 years' experience in a full service restaurant. To apply please drop off your RESUME. 255 Williams Blvd Richland.
……………………………………….
POSITION: Truancy Tracker. STARTING SALARY: $14.00 per hour. EMPLOYMENT TYPE: Part-Time, Non-Bargaining & Non-Benefited Position. ESSENTIAL JOB FUNCTIONS: Monitor youth with attendance problems in the Kennewick and Prosser School Districts. Must be available to work flexible hours, which may include evenings and/or weekends. MINIMUM QUALIFICATIONS: Education: High School diploma. Preference given to applicants with an AA or BS in social services or criminal justice. Bi-lingual in English and Spanish required. Must be at least 21 years of age. Possess valid Washington State Driver's License; able to pass comprehensive criminal background, reference verification, and driving record check. Must be available to work flexible hours, which may include evenings and/or weekends. View the Benton County website at www.co.benton.wa.us for complete details. EOE/AA. Job Opens: August 25, 2017. Job Closes: October 27, 2017.
…………………………………………..
Fiesta foods is currently hiring for Produce Clerk.
Our Produce Clerks are devoted to ensuring proper presentation of our produce along with providing a smile and assistance to customers who visit the Produce department.
-Duties- A Produce Clerk's responsibilities include, but are not limited to, the following: -Providing premier customer service, including greeting them and responding to questions -Filling and rotating produce cases and dry tables -Unloading product from trucks -Dynamically selling product by providing customers with information needed to make product-related decisions -Breaking down pallets, separating produce for sales floor, cooler and/or back room prep area -Processing and/or wrapping produce items prior to filling cases and dry tables -Verifying ads, hanging current sale signs, and removing out-of-date sale signs -Performing routine price changes on products -Processing "Value Added Items" for Produce Specialty section -Operating pallet jack, scissor lift, baler, compactor and scrub machine -Assisting in other duties, as assigned
To apply you can visit our Pasco store and drop your resume at the Service Center or send your resume to sbarraza@fiesta-foods.com
………………………………………..
Lead framer needed minimum 10 years' experience. Must know all residential framing phases. $25 to start depending on experience. Please call (509)793-3406 for more information.
……………………………………..
Pasco Flying J Truck Stop is accepting applications for a part-time Cashier. The ideal candidate will be self-motivated, able to provide great customer service, and have cashier experience, but we are willing to train.
Holidays Pay, Vacation Pay and Employee Discounts including Discount on Fuel.
Come in and apply at the Truck Stop counter. 2216 E Hillsboro RD Pasco.
…………………………………….
We are looking for the right person to provide exceptional customer service to our patients and build strong relationships with referral sources. This individual will work in close collaboration with the President and must have excellent communication skills. The core job functions include assisting patients in navigating and overcoming barriers to seeking care, excellent communication with referral sources, representing Oasis Physical Therapy at community events, and facilitating an extraordinary patient experience. Pay DOQ. Part-time Hours: 12:00-5:30p Mon.-Thu. and Fri. 12:00-4:00p.
Apply at: http://oasisphysicaltherapy.com/careers/ Please include a cover letter that describes your experiences as best fits our ideal candidate and the greatest value you bring to an employer.
Ideal candidate will have experience in:• Sales or Marketing• Health Care Industry• Exercise or Fitness.• Social Media Marketing and/or basic Graphic Design.
Required Qualifications:• Warm personality with excellent customer service and impeccable professionalism.• Must be VERY well spoken, and have excellent written and general interactive communication skills.• Experienced in using MS Office Suites.• Attention to detail, including reading and accurately processing data electronically.• Team player attitude, coachable and driven for constant learning and improvement.• Organizational skills, including priority setting, accuracy and report generation.• Problem solving skills, including identifying issues, locating the cause and recommending solutions. Clean driving record.
Core Tasks:• Received referrals, track how patient heard about Oasis, follow up with referrals and inquiries.• Schedule new patients and follow up if appointment is cancelled.• Communicate with referring provider office regarding status of patients.• Report to leadership on lead sources, referral trends observed, and recommendations for improving the patient experience.• Prepare for special events in the community and promote company.• Promote seminars, track RSVP/registrations, and process event surveys.• Occasional seminars and event coverage in evening or outside of above scheduled hours.• Regular local travel in Benton & Franklin Counties
About Oasis: Oasis Physical Therapy is a local private practice that has been in the Tri-Cities, WA area for 15 years. We provide evidenced-based, one-on-one outpatient physical therapy in a relaxed, fun-loving atmosphere, and pride ourselves on our friendly, expert care. Our employees love what they do and have fun working together to get their patients well!
Oasis Physical Therapy provides equal employment opportunities (EEO) to all employees and applicants for employment without regard to any status protected by state or federal law.
Apply at: http://oasisphysicaltherapy.com/careers/ Please include a cover letter that describes your experiences as best fits our ideal candidate and the greatest value you bring to an employer.
…………………………………..
If you enjoy helping others while working flexible full time hours and you like to stay busy, plus be home in time for dinner every night? Then join the team at St. Vincent Center in Kennewick.
We are looking for a Customer Service Processing Specialist for 29 hours per week. Duties include customer service, donation processing and cashiering. This position normally requires the physical demands of standing, walking, bending, lifting or assisting with lifting 50 pounds on a regular basis and, with assistance, up to 100 pounds on an occasional basis.
For more information and to apply online only at www.catholiccharitiescw.org. EOE
……………………………………….
Cattle Analyst - APPLY ONLINE at www.beefnw.com
Are you good with numbers and Problem solving?
Do you have a strong work ethic?
Do you work well with others and have a positive can do attitude?
Do you want to work for a progressive goal oriented company that promotes from within?
Beef Northwest Feeders, a progressive cattle feedlot operation has an opportunity for a Cattle Analyst at its Boardman, Oregon operation.
The Cattle Analyst is responsible for all cattle record keeping from the time the cattle arrive at the feedlot to the time they are shipped. This includes all receiving and owner/background information, feeding and veterinary record keeping, pen movements, deaths, shipments and final close out performance.
The ideal candidate will have an Associates degree and two years' experience working with numbers. A background in payroll, budgeting, financial reporting, accounts payable/receivable would also be helpful. Strong customer service and Microsoft Excel skills a must. Experience may substitute education. Bilingual English/Spanish preferred, but not required.
Competitive wage and benefits include: Family Health Insurance, Dental, Vision, Paid Vacation, 401k match and incentive bonuses. Please apply online at www.beefnw.com
……………………………………………
Benton-Franklin Humane Society is looking for a Full Charge Bookkeeper.
Applicants must be proficient in Quickbooks and able to work well with the Board of Trustees and accountant. Hours average 15 per week currently with the possibility of increasing up to 25 hours per week in the future. Applicant must be bondable, work well with minimal oversite and able to lift up to 40 lbs.
Send resume, work history and cover letter as to why you feel you would be a good fit for this job to:
Shannon Novakovich, President
C/O Esprit Graphic Communications, Inc.
P.O. Box 5493
Kennewick, WA 99336
…………………………………………
Dave Smith just added Infiniti to our award-winning team and we're looking to hire a qualified Infiniti/Nissan Certified Technician.
Must be certified to apply. Moving costs and signing bonus may be provided to the right candidate.
401k and health insurance provided.
Apply online at DaveSmithJobs.com or email your resume to Dan Crider at danc@dsfls.com.
…………………………………………..
We are seeking to hire a seasonal, self-motivated yard employee. Forklift & loader experience preferred, but not required. Part-time position, may work into full-time. May apply in person at: 102501 Biggam RD. Prosser, WA 99350, or call (509) 973-2300.
……………………………………….
Hair Stylist (Nouveau Day Spa)
What we are looking for:
We are searching for stylists that are driven, motivated, friendly, loyal, disciplined and have a great work ethic!
What we offer: We work only with the best products such as L'Oreal, Pureology, Brazilian Blowout and much more! All products and styling tools provided. We pay retail sales commission.
We provide a great atmosphere for stylists to work in with a great clientele to build from. We provide top notch education to our staff. We provide a friendly family oriented atmosphere to work in. Nouveau is a Full Service Day Spa to take care of all your client's needs. We also have a program for discounted services and products.
Nouveau Day Spa is a family! We pride ourselves in creating an upscale atmosphere with a down to earth feel.
Please bring resume by in person or stop in and fill out an application. Grandridge blvd
…………………………………
Please do not call me. Come to 1430 N glade Rd to fill out an application.
Pallets Services Inc. is looking to fill 2-3 pallet repairman positions (also known as gunners)
This is a year round job with benefits included after a Prohibitionary period.
Hours are from 6:00-2:30 Monday - Friday.
Starting pay is 12.50 an hour. This will be for the first month. After you hit the standard expected pallet quota we will pay by the pallet. (.50-.60).
Pallet Services is one of the biggest players in the pallet industry. We are a growing company with plenty of room for advancement. We have people repairing pallets who can make $20 an hour!
If you willing to work hard give us a call!
Also looking for 3 general labor positions. This would be temporary for a few months and could lead to full time. Pay would me $11.00/hour.
……………………………………….
**** CAR WASH ATTENDANT **** We have two positions open for PT & FT employment at Spanky's Queensgate . If you like working with people, are friendly, take pride in your work, love the outdoors and want be part of a fun team, please stop in for an application today!
Duties include, greeting customers, cashiering, prepping and drying cars and general maintenance tasks.
Applications are available in person only at 2544 Queensage Drive.
NO PHONE CALLS OR EMAILS please.
ALL applications must be made in person.
………………………………………….
We are looking to hire a full time employee. Someone with knowledge in the construction industry. We do a lot of flooring, framing, painting, and finish work. Please call 509 303 0460 to set up an interview. Will need a resume. Starting pay $16 dollars an hour.
………………………………………
Do you have any experience as a ref for soccer? Adult or Youth refs wanted at LifeQuest Fitness. You don't have to be certified, if you are you will start at a higher pay. Get paid by the game....
Contact Ryan immediately... (509) 545-5191
………………………………………
Come live, work, and play in the beautiful Pacific Northwest. Our Precast facility is located in the heart of Central Washington. We are only 45 minutes from Lake Chelan and two hours away from the Seattle Mariners. You will find ample fishing and hiking trails just outside your back door. Our precast facility has been owned and operated by the same owners for over 38 years. Come join us and be a part of our award winning team.
Bethlehem Construction, Inc., a PCI certified Precast Manufacturer is in quest of a talented Precast Manager. BCI is situated in scenic central Washington at the foothills of the Cascade Mountains surrounded in a pristine setting.
Description: Estimate preparation and job costing, including detailed project takeoffs, budgets and proposals. Preparation of construction contracts, subcontracts, change orders and purchase orders. Excellent computer skills including proficiency in Microsoft Word, Excel, Adobe, Timberline and/or Microsoft Project. Oversee and manage each project through completion within budget and on schedule. Write RFI's as necessary, budget tracking and project scheduling.
Excellent communication skills with various parties including management, subcontractors, consultants, engineers, architects, vendors and clients
Always be alert for safety issues and adherence to safety policies
Be on alert for new projects
Minimum (5) five years construction management experience
Required Personal Skills:
Candidate must be well-spoken, professional, and polite especially when communicating with clients
Self-motivation and positive attitude is essential, as well as willingness to work as part of a team
Willingness and ability to learn new skills and constantly improve one's abilities is a must
Willingness and ability to implement directions quickly and correctly
If you want a good job at a reputable company, here is your chance.
Applications are obtainable online. Email resume and application to info@bethlehemconstruction.com
…………………………………
Do you want to make up to an average of $30 - $40+ an hour? Are you professional, outgoing, responsible, work well under pressure and thrive in a busy environment? Then Pasco Applebee's is looking for you to join our team. Open interviews are being held this Tuesday, September 26th from 9am - 11am. Please bring your resume and be prepared for a professional interview with our friendly management staff. We look forward to talking to you about your opportunities with our company. See you Tuesday at Pasco Applebee's located on Rd 68. No phone calls please.
…………………………….
Northwest Wine Services is hiring additional employees now. Warehousing and forklift experience are helpful, but we will train selected men and women seeking employment in the warehousing industry. All successful warehousing employees are trained in lift truck operation and will be certified. We offer annual wage increases and benefits starting at 90 days for full-time employees. We are currently hiring full-time employees. Send your resume to wa-hr@nwwineservices.com or complete an application at 95 RWS Road in Burbank, WA. 99323. Call for directions. A background check will be required. We are a drug free workplace.
……………………………
The Kennewick Denny's is hiring for a part time Swing hostess- 2-3 days a week also hiring for a daytime hostess 4-5 days a week.
Weekend day dishwasher and weekday lunch/afternoons.
Applications being accepted from 2-6 pm Tuesday - Friday this week for the position
Apply at 2801 w Kennewick Ave Kenn Wa, 99336
………………………………
Dennys Line cook and Prep cook (tri cities)
DENNY'S IN KENNEWICK WA
We have a full time cooks position open - Swing shift 12-8 or 2-10 type shifts and a 30 hour a week late night dishwasher spot open.
We are also adding a part time prep cook who can cross train into other job codes.
Reporting to the General Manager and Restaurant Manager, the Cook prepares and presents food to order following company menu and food specifications and timing standards. Adheres to all federal, state and local safe food handling regulations.
Key Business Areas of Cooks position- 1. Prepares, cooks and presents food to order following established company brand standards guidelines and recipe specifications. 2. Follows correct prepping procedures, utilizing prep charts; properly stores and rotates perishable stock. 3. Maintains proper food temperatures in accordance with Denny's Brand Standards, federal, state and local regulations. 4. Prepares special orders as requested. 5. Maintains stock to shift par levels. 6. Correctly calls the wheel when necessary. 7. Organizes and maintains work areas, coolers and storage areas. 8. Assists as needed with product inventory and deliveries. 9. Cleans and takes proper care of ranges, ovens, broilers, fryers, griddles, utensils and other equipment. 10. Adheres to all safe food handling principles. 11. Completes side work and deep cleaning assignments correctly and in a timely manner. 12. Possesses strong product and menu knowledge. 13. Monitors waste and other food cost controls. 14. Addresses complaints and concerns promptly in a courteous manner and notifies the supervisor of any issues. 15. Assists service assistants periodically. 16. Willingly assists others without being asked. 17. Adheres to Denny's Brand Standards and internal policies and procedures. 18. Provides prompt and courteous service and is cordial to all team members and guests
Apply in person-
2801 W Kennewick Ave or 1301 George Washington Way
…………………………………….
Looking for upbeat, friendly individuals with a love for food!
Would love to see prior experience in the food industry, customer service, working in a team environment (such a must!)
Mezzo Thai 110 Gage Blvd Richland. 21+ Need food handler's card, alcohol permit.
Inquire within, bring a resume.
………………………………..
Custom Coat Pasco - NOW HIRING
FULL TIME
Our Fast-Paced shop is looking for a dependable, mechanically-oriented person to prep items for powder coating and to do sandblasting.
Forklift, paint, prep, or mechanical maintenance experience a plus. Willing to train the right person. Must be able to lift 75 lbs., multi-tasker, team player, and solid work ethic a must.
Pay DOE. Health Insurance after 60 days, Paid Holidays after 90 days & Paid Vacation after 1 year.
Apply in person at 927 S. Lindsay Ave. Pasco WA. 99301
………………………………
The Personal Touch Cleaning has immediate opening for day time house cleaners.
Monday - Friday NO NIGHTS NO WEEKENDS!
Competitive wages, weekly pay check, PTO and PAID vacations. You MUST have your own car and a valid driver's license.
Some English speaking is required. We supply all of your equipment and cleaning products.
Apply in person at The Personal Touch Cleaning 6855 W. Clearwater Ave Ste. L Kennewick. 99336
……………………………………………
The Rock Wood Fired Pizza is staffing up for the fall season! We are currently hiring for our location in the Southridge area of Kennewick.
Cooks** We're looking for line cooks who can saute, grill, hand toss dough and run a wood fired oven. Must have an Washington State Food Handler's card. We would prefer one year of experience in a fast paced kitchen environment. Communication and leadership skills are a bonus. We offer competitive pay (based on experience) and a flexible schedule. Team work is a must.
**Dishwashers. This is an entry level position and no experience is necessary. Candidate must be able to lift 50 pounds and be on their feet for up to 8 hours per day. Dishwashing shifts may include food prep work as well a bussing tables in the dining room.
We are conducting open interviews everyday. You will need to come prepared to fill out an application and be interviewed on the spot.
The Rock is located at:
4862 West Hildebrand Blvd
Kennewick, WA 99337
(Adjacent to the 9/11 Memorial)
The Rock Wood-Fired Pizza is a family focused, full service casual dining concept. Though focusing on gourmet, wood fired pizza, The Rock offers an array of pastas, burgers, sandwiches and salads. Add unique microbrews and cocktails to the list and you truly have something for everyone.
The Rock's continued success has earned the company recognition as America's Number One Independently Owned Pizza Chain by Pizza Today Magazine.
www.therockwfk.com
……………………………………
We are family owned & operated, fast growing company specializing in producing premium
BACON, HAM AND SAUSAGES.
We're looking for motivated, determined men and women to add to our team.
JOB BENEFITS INCLUDE:• 100% Paid Medical, Dental and Vision insurance for Employee and 50% paid premium of any dependents• 401(k) Retirement (up to 4% matching)• Vacation after 1 year of employment• 6 paid holidays per year after 6 months of employment
JOB DUTIES INDLUDE, but are not limited to:• Filling bags/pouches with bacon, hams or sausages• Labeling packaged product• Scaling, boxing and palletizing finished goods• Some positions include loading a machine that squares up slabs of bacon• Some positions include hanging cured pork bellies and/or hams on smokehouse racks
WHAT WE NEED FROM YOU:• Ability to work at a swift, steady pace• Good attention to quality and detail• Good attendance• Ability to follow instructions and specifications
Candidates must pass a pre-employment drug screen. We also perform random drug testing; employees are chosen at random by a third party administrator.
Come be a part of our team.
Apply in person at:
1503 NW 50th St.
Pendleton, OR 97801
……………………………………..
We are a retirement and assisted living community in Kennewick, and we have immediate openings for Dining servers and Caregivers! We are a fun place to work, if you are a friendly person who enjoys hard work and would love to work with other nice people serving seniors come apply in person at 7820 W. 6th ave Kennewick WA. 99336.
……………………………
Join a team that's going places! Now hiring for Full-Time and Part-Time Coach Operators. Professional commercial driving experience not required BFT will train. Bring your experience providing excellent customer service and a willingness to learn. Coach Operators provide bus and trolley transportation in the BFT Transit service area. Requirements: High school diploma/GED; good driving record; obtain/maintain a Commercial Driver's License; work split shifts and non-standard work hours. Apply at: www.bft.org. No phone calls please. EEO/AAP.
…………………………………
HIRING NOW!
MUST be 18 years old, have ID, SS card
email Robert Cox Farms on facebook or : Coxfarms66@yahoo.com
Hiring several working for labor intensive work, For Pumpkin Harvest !
Picking and loading pumpkins.
STARTING NOW to Halloween day
*This is contract labor, We train *PLEASE DONT -apply if you don't want to work every day or if you have no way to get work Everyday. *starting at 7 am to 4 pm everyday Monday to Saturday - ( half hr lunch ) hours can change to getting off as needed to finish the day's work
*ALSO this is not under the table work, don't ask *** $11.00 hr*** paid every Saturdays
**Must have ID and SS card** *Apply thought EMAIL leave name and number ** Located in badger canyon ( outside Benton city/ west Richland )
Coxfarms66@yahoo.com
……………………………….
Thursday - Walk in interviews today 11am-4pm at Richland Fred Meyer for overnight freight clerks typical shifts 11p-7:30am check in at the customer service desk
…………………………………..
We are looking for a new stylist to add to our team!!!! -$150 worth of free color to start you off -2 free weeks - half off first month's rent. If you're interested call 567-7200 and ask for Jen or email at Grit.salonandbarber@gmail.com
…………................................