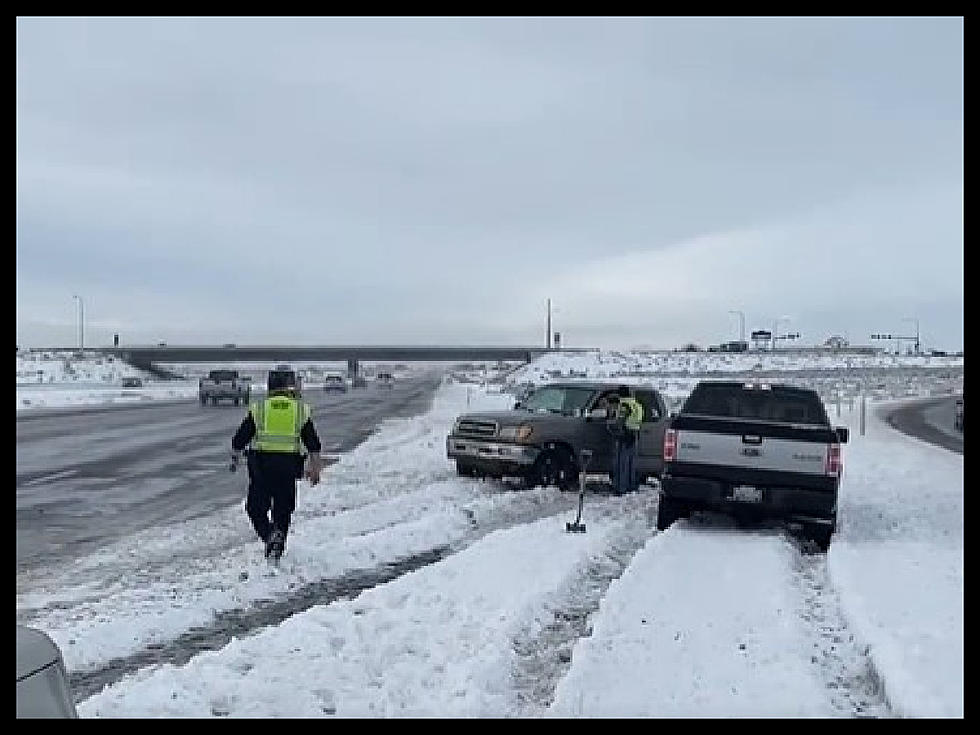 Multi-Vehicle Collision Involving WSP Cruiser on I-182 in Pasco [VIDEO]
WSP Trooper Thorson-Twitter
WSP troopers are cautioning motorists of compact snow and ice on area roadways.
Thursday, a multi-vehicle collision took place on Interstate 182 west bound at Road 68 in Pasco. The vehicles encountered a problem area of the roadway.
Remember, drive for conditions, as you can be cited for going too fast for conditions. You should change your speed that's safe for road and weather conditions.
WSP Troopers caution motorists traveling during Thursday evening's rush-hour to be careful of compact snow and ice on roadways.
As of this post, the temperature is 32-degrees, freezing, with mixed precipitation expected around 4:45 pm. As the evening continues, the temps should climb into the upper 30's with a high on Friday expected in the mid 40's. A wind advisory goes into effect Friday morning at 7 until 9 pm.
As you know, the weather can change at anytime. Drivers should be prepared for anything.
See the Must-Drive Roads in Every State
KEEP READING: What to do after a tornado strikes
READ MORE: 10 free apps to help you get fit in our new normal