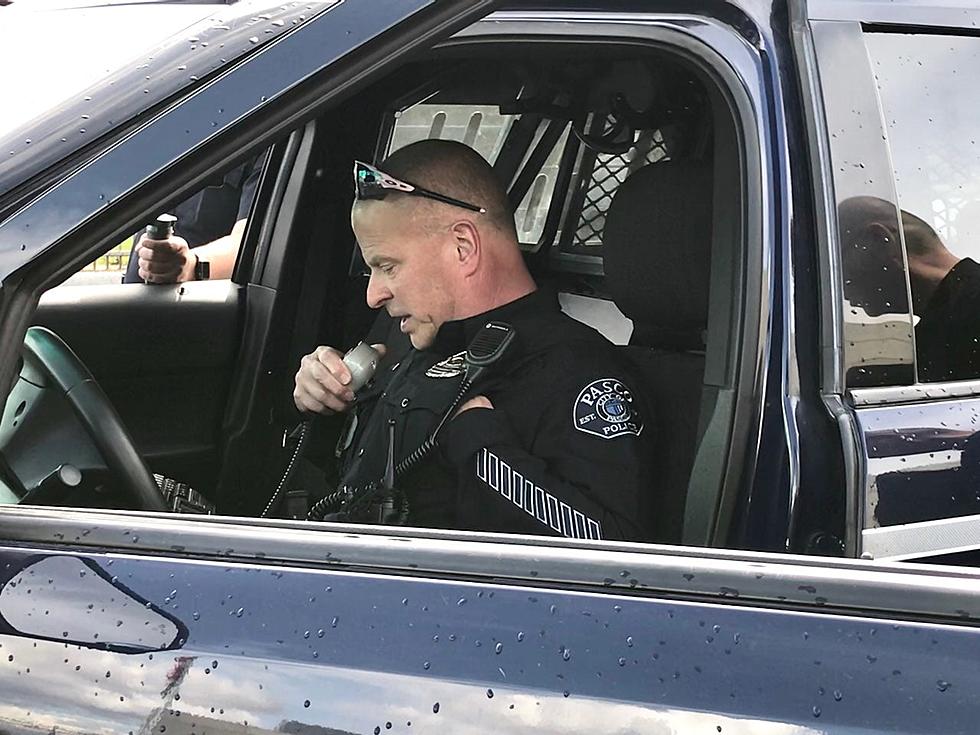 After 30 Years, Pasco Police Officer Tom Ninemier Retires
Credit: Pasco Police Department Facebook Page.
One of Pasco's finest has retired.
The last call for Pasco Police Officer Tom Ninemire took place Thursday afternoon. Actually, according to the Pasco Police Facebook page, his Reserve Officer time dates back to 1982, which is actually 39 years ago!
Officer Ninemire spent his entire career in a patrol car on the streets of Pasco. His personal calling has always been to be the one who shows up first when someone calls 911 for help. His one-and-only specialty in that time was his assignment on the Tactical Response Team (TRT) from 1994 through 2005. In recent years, he has usually been assigned to Zone 3, which is basically from 20th Avenue to Road 48, but he gets around all over town.
As a former reporter, Officer Ninemier has always kept me up to date on any case I was chasing. He would call with all the details and answered all of my questions. Trust me, there were some questions that he didn't want to answer. He always was professional.
Throughout his career, he had repeatedly dug into his own wallet to help the unfortunate before we had the Pasco Cares funds operated by the Pasco Police Foundation. He has been diligent with offering help and resources to victims and following up on cases until he is completely out of leads. He never spent time assigned to detectives, but his initial investigations and follow-up solved many crimes over the years. A constant theme throughout the years has been his love of animals and his dedication to animal-abuse cases.

His time on TRT spanned the era from the joint Pasco-Franklin County team to the all-Pasco team. He resigned from TRT four years prior to the merger with Benton County SWAT that created the Tri-City Regional SWAT Team.
Officer Ninemier, we wish you all the best!  Thank you for keeping us safe.   Thank you for going above and beyond the call of duty. Enjoy retirement.
PHOTOS: Scene at U.S. Capitol shows chaos and violence
LOOK: Here are the best small towns to live in across America