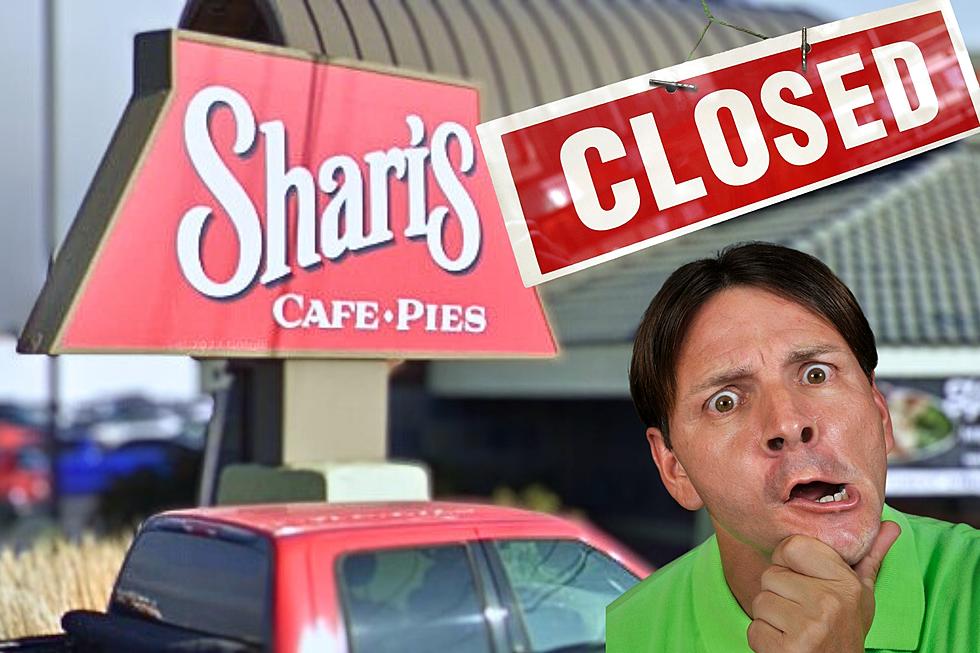 Did You Know? Shari's Cafe and Pies in Kennewick Has Shut Down
Google Maps Street View-Canva
Shari's was founded in 1978, and famous for their delicious award-winning pies. Not just pies, but Shari's also serves classic breakfasts, lunch, and dinner. And now, there aren't any Shari's in Tri-Cities. It was just a couple of years ago when Shari's in Richland shut down.
Another Shari's closed back in March. This one was in Union Gap. Much like the restaurant closing in Union Gap, Shari's in Kennewick (1200 N. Columbia Center Boulevard) also has a sign posted, notifying customers that the restaurant is closed permanently.
Personally, I loved Shari's for Thanksgiving. The turkey and ham dinners were amazing!
Construction at the George Washington Way location of the former Shari's is currently happening. The building was torn down. I was hoping for an IHOP to appear. But, no such luck.
According to the restaurant's website, Shari's was planning renovations at locations.
Shari's Management Corporation (SMC), which operates 93 Shari's Restaurant locations throughout the Northwest, plans to launch its first in a series of renovations beginning with its Shari's Halsey Crossing location at 1453 NE 181st Street, Gresham, OR 97230. The Grand Re-Opening festivities will begin with a ribbon-cutting ceremony starting at 9:00 am on Saturday, November 10, 2018.
Granted, that was in 2018, a lot has happened since then. We've been through a pandemic. A lot of businesses haven't survived, including Bed Bath & Beyond.
Now, where do we go for a delicious slice of marionberry pie?
10 Best Chinese Restaurants in Tri-Cities, WA
We've done the research, see if you agree. Have you visited any of these restaurants? What's your favorite go-to dish? My friends love the egg rolls at Shang Hai in Kennewick. Have we left anyone out? Are these truly the BEST Chinese restaurants in our area?
Most Outstanding Italian Restaurants in Tri-Cities
Mamma Mia! We have the best Italian restaurants in Tri-Cities! Pick your pasta and your sauce. Maybe some bread to mop up all the sauce? All price ranges, kid-friendly or just the adults. Maybe for date night or family night, these are the 8 popular places in the Tri-Cities area for a delicious Italian dinner.
Relaxation & Rejuvenation Await You at Remote Paradise in Naches, WA
It's just what the doctor ordered...and it's in Naches, WA. The 2-bedroom-1 bathroom rental can accommodate 6 guests. The property features a private deck and hot tub. The living room has a queen sleeper sofa. There's also a washer and dryer for your convenience.