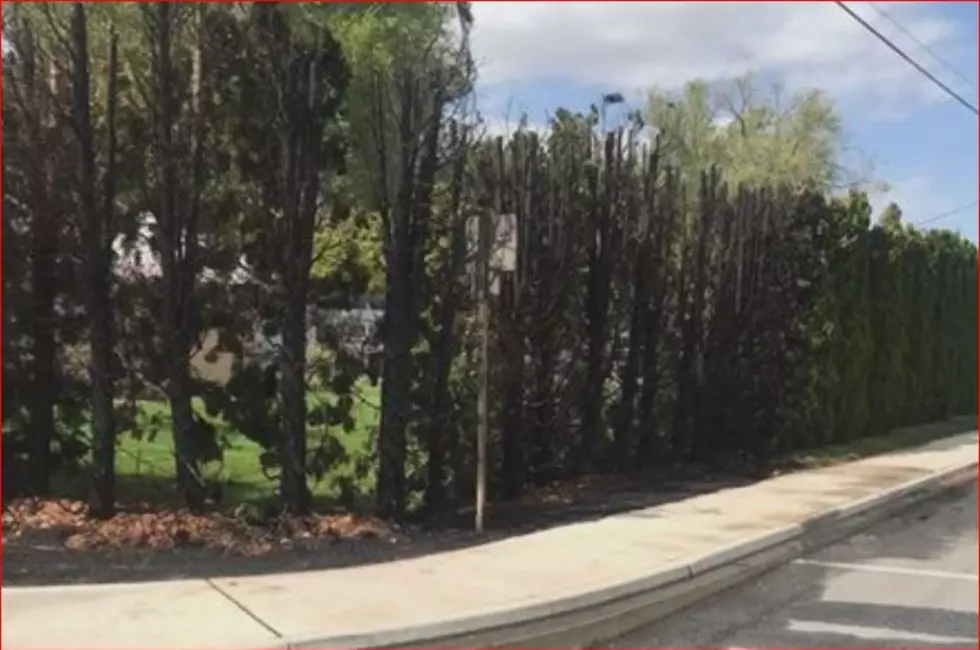 Teens Sought, Allegedly Set Fire to Over 20-plus Trees in Benton City
Arborvitae up in flames, reportedly work of arson (Benton County Sheriff)
Benton County Sheriff's are searching for a group of suspects, accused of setting a fire that torched at least 20-25 or more arborvitae trees Saturday afternoon.
Around 1:30pm, Deputies say fire crews responded to the corner of 7th. Street and Della Ave. and found a row of the tall evergreens on fire.
Before they could extinguish them, at least several dozen went up in smoke. Arborvitae tend to dry out internally, and because of their shape, the don't easily shed the bulk of their dead needles. They pack up inside and near the bottom, making them easily flammable.
According to witnesses, a group of white and Hispanic teens, all in early to mid teens, all medium build, were seen shoving an object into one of the trees just prior to that tree exploding in flames. Authorities confirmed the start of the fire occurred with that tree. The teens then scattered, but witnesses didn't see where they went.
Anyone with any information is urged to call (509)-628-0333.