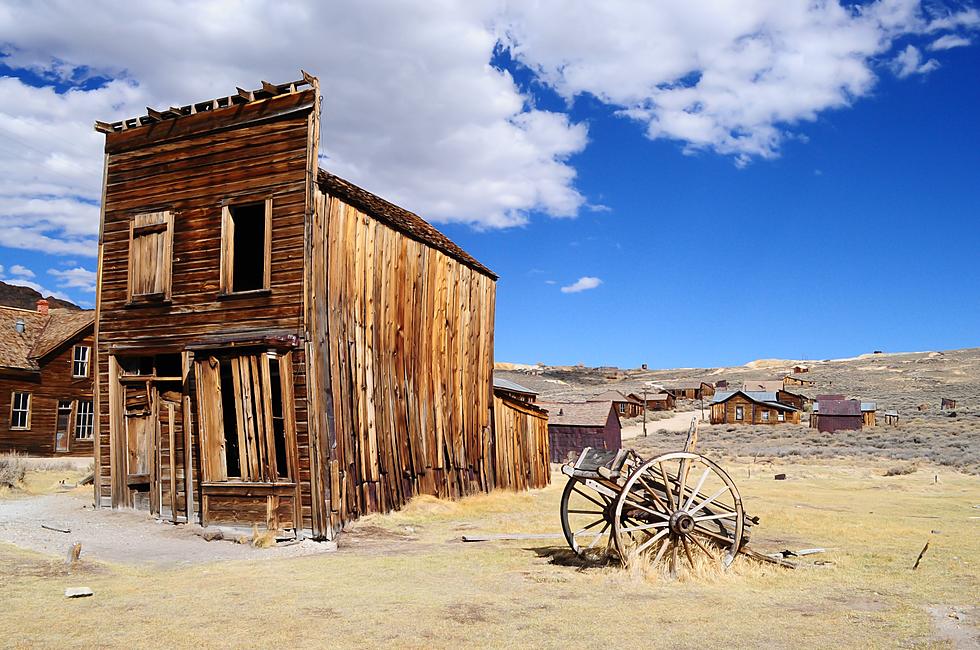 Terrifying Ghost Towns in WA That Might Freak You Out
Sarah Lachise/Unsplash
"Get in losers, we're going GHOST TOWN HUNTING!" - Me
TIME TO GO HUNTING FOR GHOST TOWNS IN WASHINGTON
October means talking about ghosts, goblins, and Halloween trick or treating. Others might add "looking for ghost towns" to that list, and by others I mean me! I want to go explore a real live ghost town in the state of Washington that's not too far from Yakima Valley, so I did a little researchin' on the internets.
HOW FAR AWAY FROM YAKIMA IS THE NEAREST GHOST TOWN?
The closest ghost town near Yakima is about 70 miles away in Copper City. There's even a trail you can take to take in the view.
The rest of the ghost towns I found are at least three hours' drive from here (bummer), but if you've got a car that works and some tires with good tread on 'em, these ghost towns will make for a great weekend road trip!
About four hours to the north of Yakima lies a ghost town named Nighthawk. This city once boasted a town burlesque house where all the lonely miners liked to roam. Wonder if any burlesquey ghosts haunt the town and if they would be wearing see-through lingerie? (See what I did there?)
The only original structure left in the town that was incorporated back in 1893 is an old wooden garage that leans to one side. The garage was built by Frank Peabody, an ore miner from back in the day. Peabody and his crew were out looking for gold and news spread far and wide about the gold, so much so that multi-millionaire John D. Rockefeller reportedly rode out to Monte Cristo, too.
It's so sad that the tiny town of Sherman was abandoned when folks fled for bigger, better cities. All they left behind was a church and a cemetery. Sherman is about three hours drive from here.
Never heard of Bodie, Washington? Me neither. It's close-ish to the Canadian border right near some other abandoned ghost towns (Molson and Chesaw, which are also on this list) and you can reach it in about four-and-a-half hours drive from Yakima.
Chesaw
If you take I-90 past Quincy, WA, and keep on trucking all the way up to close to the Canadian border as you merge onto Hwy 97, you'll run into the abandoned ghost town of Chesaw after about five hours of driving. Legend has it, a man named Chee Saw founded the town after he got married to one of the local women. You can still see some old structures left behind from 1890, so that's cool. They still have a rodeo every year in Chesaw, so it's only abandoned a few months out of the year.
Govan
Some murders happened here which still keep being whispered about on nearby residents' lips. A judge got murdered with an ax in 1902 and that was just the beginning! Govan allegedly only has 3 remaining townsfolk, and if that ain't creepy, I don't know what is. The town was founded in 1905.
Aww, this town has 12 people living in it. Their mayor has been the same mayor since 1993. I'm already getting Mayberry vibes. Maybe I'll move there and run for mayor and shake things up!
Celebs Share Their Personal Paranormal Stories
LOOK: How Halloween has changed in the past 100 years