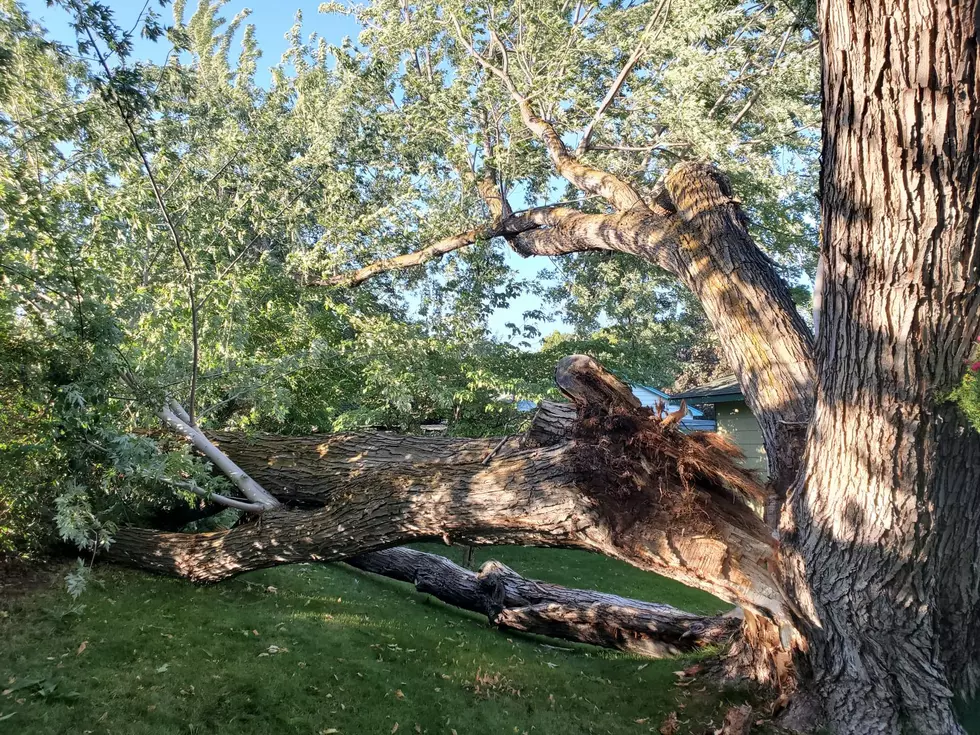 The Adventures of Winifred Luna Johnson – That Wind Though
Sarah Johnson
I was sleeping pretty good when about 11 pm rolled around and you could hear the wind starting to pick-up. We're in a new home, so I'm still getting used to the difference between danger and a bush scraping against the side of the house.
At 1 AM I woke up again to the wind whipping like crazy, we have a wind chime that wasn't chiming anymore and I could hear what sounded like patio furniture being drug across the ground so I went to investigate and of course Winnie was right there with me!
This little stinker has begun taking daily adventures outside, she no longer uses her indoor litter box and wind was not going to keep her away from what was most certainly more exciting than sleeping.
She darted under a tree while I ran around the yard in my pajamas collecting gardening gloves, boxes, and overturned planters. Nature gets to choose what survives and I am learning not to stick any type of pot or plant on my back steps. I was right when I identified scraping plastic to be patio chairs so I shoved them down on top of each other but left the windchime that had fallen and gotten tangled in patio lights for the hubs to handle later.
I was glad that the wind only took out what was left of a plant my husband had accidentally kicked last summer that I have been trying to figure out what to do with it. Now I know, throw it in the compost pile or try and regrow the little leaves.
After wiggling a scarf out the door I was able to get the little furball back inside but that didn't stop her from meowing for a few and standing on top of me, staring at one point while I was trying to fall back asleep. With my new schedule her hours are just a little off, last night she was playing footsie with me...but when it's a cat sometimes it's not fun, she chose to use her nails.
Being that we are going into a weekend, I wanted to take the opportunity, before Valentine's Day, if you are considering adopting a four-legged furry friend, do it! You won't be disappointed and there are so many kittens, puppies, dogs, and cats that are searching for a forever home. The kind of love you receive from a rescue animal is like nothing else and you won't be disappointed.
The Adventures of Winifred
KEEP LOOKING: See What 50 of America's Most 'Pupular' Dog Breeds Look Like as Puppies