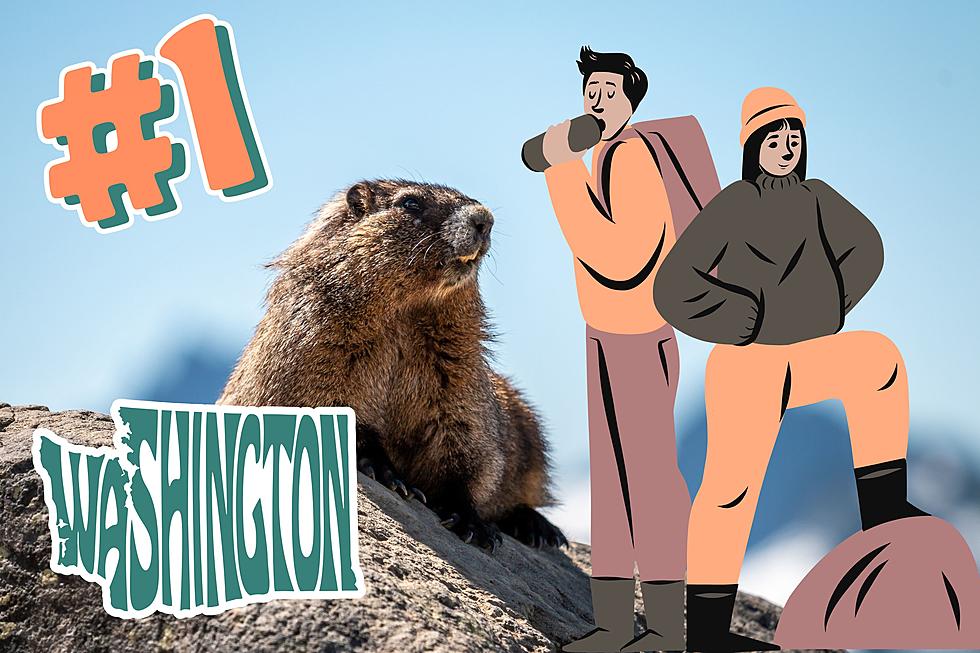 The Best Mountain Climbing Spot in the US Revealed and It's in Washington
canva
Where Is The Best Place To Hike In Washington State?
There's a lot of competition in the nation for the best places to hike but it looks like one place in Washington State has been voted America's best mountain climbing destination.

Hawaii And Georgia Came In At #2 And #3 On New Survey Declaring WA State #1
The study was conducted by Family Destinations Guide, a site with dedicated experts helping to make family travel a more fulfilling experience and one mountain in Washington State towers above the rest regarding the best place to hike in the nation.
My wife loves to take me hiking with her and although we've been to several places in the Northwest, we still have not been to the #1 place in the nation yet according to this brand-new survey.
You might've already guessed that I'm talking about Mount Rainier. 
Washington State's Mount Rainier shockingly beat Hawaii's Haleakala Crater which came in at #2.
According to the survey, here's why Mount Rainier landed the #1 spot:
Mount Rainier in Washington ranks #1 with a peak score of 22 out of 30. It has 439,039 Instagram posts with the hashtag #mountrainier and a 5-star rating on TripAdvisor.
The 14,410-foot elevation has 1,796 reviews on TripAdvisor, with visitors describing their mountain climbing experience as "a must-do". 
Visitors can tuck into meals at the Summit House Restaurant and the National Park Inn Dining Room and spend the night in the Ata Crystal Resort or the National Park Inn after the trek.
My wife and I haven't made it to Mount Rainier yet but it's on our hiking list for 2023 and it's nice to see Washington State come in at #1 on the survey. You can read more details about the other finalists here.
5 of the Best Places to Stargaze in Washington State
If you love stargazing and wonder about the mysteries of the universe, here are five places in Washington State that you'll want to visit to see the stars.
Hiking Trail Near Dayton Washington Provides Challenge
A hiking trail outside of Dayton Washington provided the perfect day trip and adventure outside of the Tri-Cities.