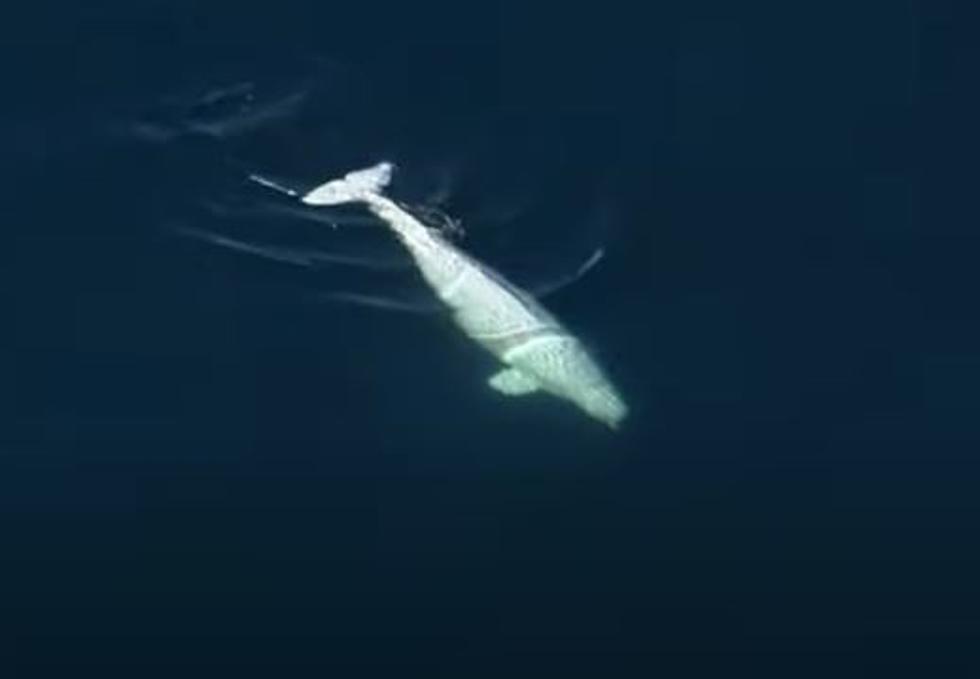 This Hasn't Happen in Puget Sound Since 1940 [VID]
YouTube screenshot
This happened in October, but I'm just now finding out about it and hopefully, you are too! Because I find it pretty darn interesting that for the first time since 1940, a beluga whale was seen in Puget Sound. These beautiful creatures are more likely to be seen in waters near Alaska and Russia than way down here. If you can call the Pacific Northwest 'way down here!'
In fact, beluga whales are white because nature has given them the ability to hide in the polar ice caps. What in the world would a beluga whale hide from? Polar bears and killer whales, that's what!
There are less than 300 beluga whales in the world today, so this is a pretty spectacular sighting. So many times I've thought that the Beluga I was watching was actually a dolphin. Beluga whales are related to bottlenose dolphins and narwhals!
There's a pretty cool video below of this guy just playing and swimming in the warmer waters of Puget Sound, and for more on the story from KOMO News, click 
HERE.
Kennewick Home For Sale Sports Seahawks Room and Putting Green
take a peek inside this cool Kennewick home that sports a Seahawks room and putting green!
25 Tri-Cities Food Trucks You Have To Try Before You Die!
You're going to want to lick the photos - here are 25 Tri-Cities food trucks you'll want to try before you die!