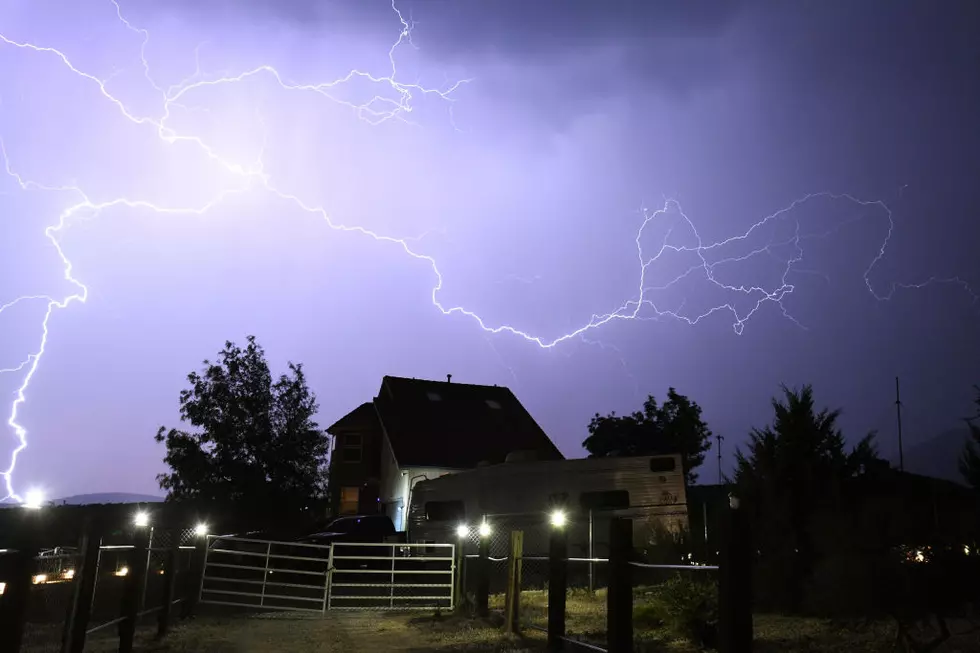 Thunderstorms, High-Fire Danger Today Through Thursday
Thunderstorms Red Flag Fire Warning (Getty Images)
The National Weather Service has issued a big Red Flag Fire warning for 2019 beginning Wednesday afternoon through early Thursday.
According to the Service:
Abundant lightning in conjunction with dry fine fuels in the
grassland across the lower elevations will be prone to fire
starts due to the lightning. The thunderstorms will be wet but
also fast moving. Gusty outflow winds outside of heavier
precipitation cores will allow for rapid fire spread.


.RED FLAG WARNING REMAINS IN EFFECT FROM 1 PM THIS AFTERNOON TO
MIDNIGHT PDT TONIGHT FOR ABUNDANT LIGHTNING AND GUSTY OUTFLOW
WINDS FOR FIRE WEATHER 

* AFFECTED AREA...In Oregon...Fire Weather zone 610 covering the
  eastern slopes of the Central Cascades...Fire Weather zone 640
  covering the Central Mountains...In Oregon and Washington...
  Fire Weather zone 639 covering the east slopes of the Northern
  Oregon Cascades and southern Washington Cascades...Fire
  Weather zone 641 covering the Lower Columbia Basin and Blue
  Mountain Foothills...In Washington...Fire Weather zone 675
  covering the southern Kittitas valley, Yakima Valley and
  Hanford District.

  Residents are advised to not perform any activities that could potentially cause 
any kind of sparks or fire, and take precautions if outside especially in rural areas.