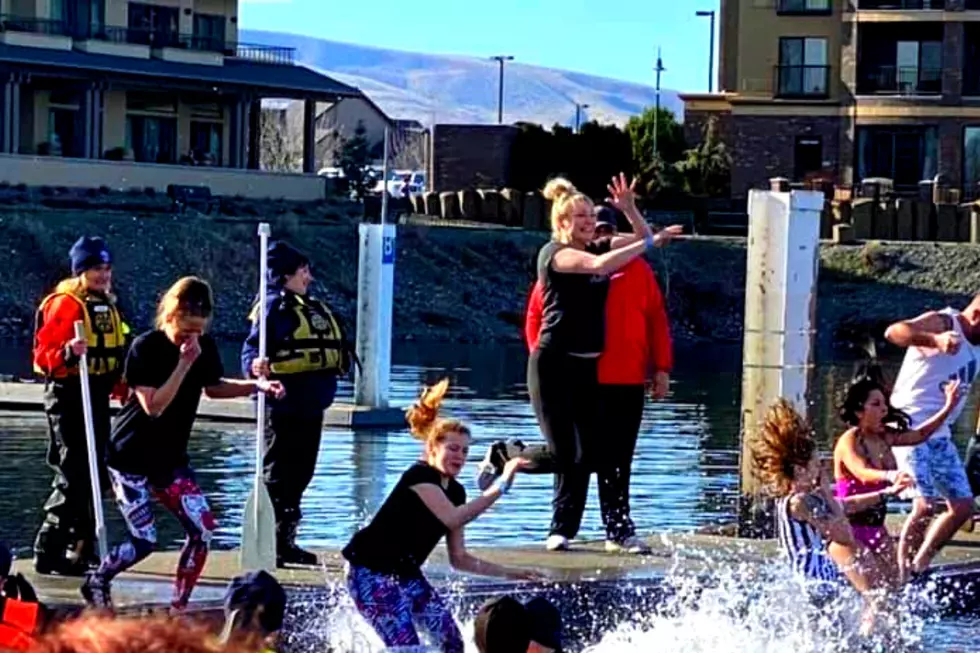 Tri-Cities' Polar Plunge Party Set for 1/21 at Columbia Point Marina
SportsPage Bar-Facebook
The annual Tri-Cities Polar Plunge will be Saturday, January 21st at Columbia Point Marina.
The Polar Plunge raises money to benefit Special Olympics.
Children and adults with intellectual and developmental disabilities face doubt, barriers, and low expectations. For many, Special Olympics Washington is the only place where they find an opportunity to participate in their communities, develop belief in themselves, and feel like champions.
What exactly is the 2023 Polar Plunge?
It's a winter beach party at Columbia Point Marina and waterfronts all across Washington. In Richland, there will be live music, beach games, food trucks, a costume contest, and more.
The costume contest is one of the major traditions of Polar Plunge. Dressing up to take a chilly dip may not be something you ever thought you'd do, but it's a ton of fun and makes for some incredible photos. It's never too early to start planning your solo or group costume!
Winners are chosen based on crowd response, so bring your friends and family to cheer you on.
Do you have to jump in the cold river?
No, you can chill and watch. However, the park will be packed with many brave polar plungers who've been waiting all year long to do so.
What's the schedule of events?
The festivities kick off at 9:00 a.m. at Columbia Point Marina Park in Richland. The
costume contest will begin at 11:15 a.m. Polar plunging starts at 12 noon, with warm-up hot tub dips to follow.
For more information and to register, go here.
25 richest families in America
LOOK: This is where homes are selling the fastest right now
Stacker
compiled a list of the metros where houses are selling the fastest, according to data from Redfin.
LOOK: 23 astronomical events to look out for in 2023
Sta



cker
compiled a list of 23 astronomical events to observe in 2023 using a variety of news and scientific sources.