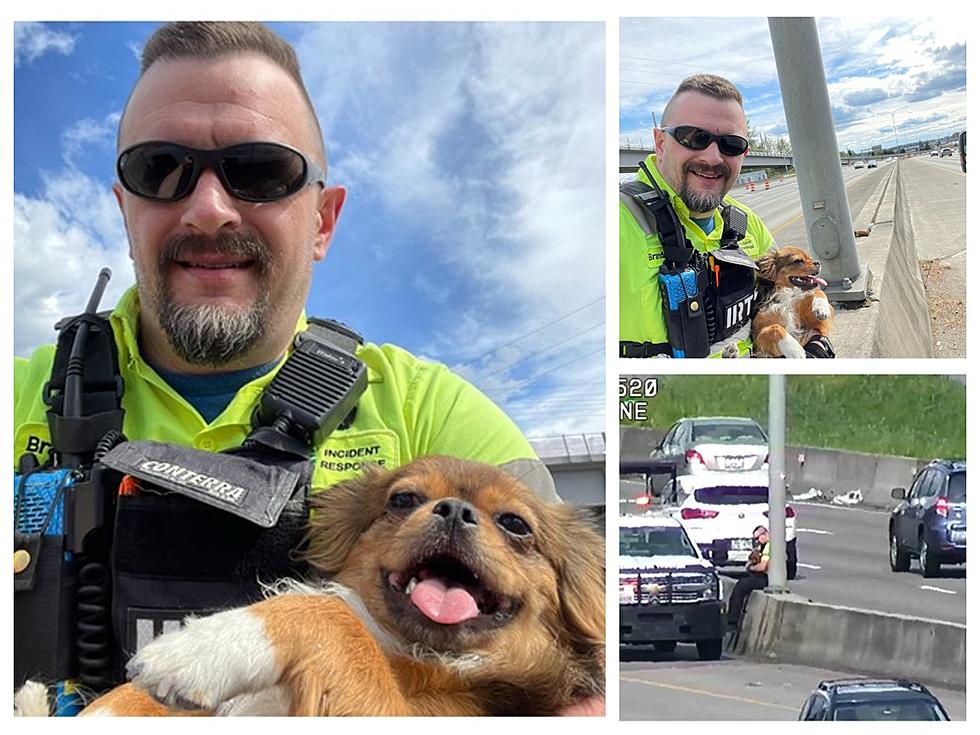 Miracle Rescue! Washington DOT Worker Saves Scared Stranded Puppy
WA DOT
Miracle Rescue Saves Stranded Puppy On Busy Highway In Washington State
His nickname was Frogger but something great happened to one little scared dog stuck in traffic on Saturday, May 7th.

Amazing Feel-Good Rescue Miracle Right Here In Washington State
On Saturday, May 7, one of our amazing IRT drivers, Brandon, got word from the Washington State Patrol of a dog running loose on SR 520 between West Lake Sammamish Boulevard in Redmond and 140th Avenue Northeast in Bellevue.
Drivers stopped on the highway trying to rescue the pup, who was running frantically in the shoulder. Luckily, Brandon got to the scene quickly and stopped traffic to wrangle up the furry friend, who he appropriately named Frogger.
Although the dog, who we later learned is actually named Maggie, was understandably scared with all that was going on, she eventually relaxed and was relieved to be in the safe and calm hands of one of our first responders.
State Patrol later arrived to pick Maggie up and take her to a nearby shelter, where we heard she was later reunited with her family.
Talk about a close call and what a sweet happy ending. A big shout out to WA DOT worker Brandon for saving the day. Maggie and her family are now reunited 😍
10 Tips to Host a Successful Yard Sale in Washington
If you're planning to host a yard sale or garage sale. Consider using the these tips. Planning and proper execution are necessary. Also, patience and teamwork are great. Planning ahead, advertising, and being an approachable host are beneficial. Follow the tips and you'll be a success!
5 Spectacular Natural Land Formations to Explore in Washington State
Pack your bags and explore the best of what nature has to offer with these five unique natural land formations in Washington State, perfect for some day trips around the Tri-Cities.