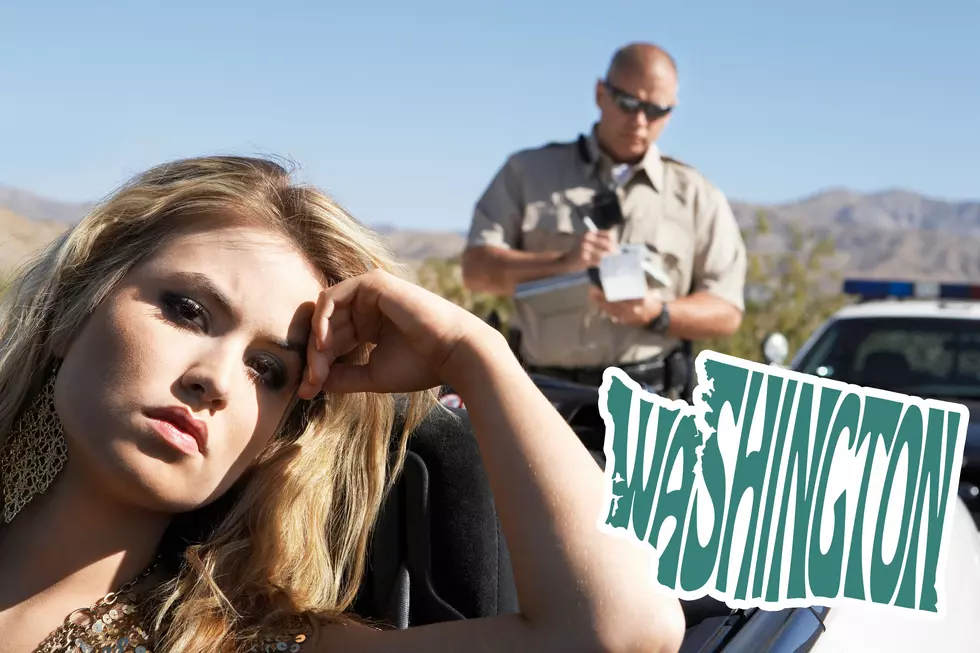 Washington State Ranks Top 10 Most Speeding Tickets in the Nation
canva
Why Does Washington State Rank So High On Speeding Tickets?
I'll admit it. I've got a lead foot and sometimes it gets me in trouble with the Washington State Patrol. I'm good for a ticket about every three years.

My general rule is that I keep my speed at five miles over the posted speed limit sign at any given time and I don't ever speed through a school zone or work zone.
I do have some standards but outside of that when I've been pulled over in recent years for speeding, it's really for not paying attention to my speed.
The good news is that once I get a ticket, I'm quickly snapped back to reality and I try to keep my nose clean for the next 36 months.
How Many Speeding Tickets Do Washington State Troopers Write Per Year?
It might surprise you in Washington State that I'm not the only lead foot as a new study shows Washingtonians ranking in the top 10 states that receive the most speeding tickets.
Thanks to insurify.com, they've broken down the statistics and Washington is ranked #8 in the nation for the most speeding tickets.
This is what their survey found:
8. Washington
Percentage of drivers with a speeding ticket on record: 12.17%
Drivers per 10,000 with a failure to yield violation on record: 55.3
Maximum posted speed limit (urban interstates): 60 mph
The Evergreen State's speeding infraction rate is 33% higher than the national average, and, at 12.17%, places the state eighth on the list of states with the most speeding tickets. Washington motorists are also cited for failing to yield to another driver or to a pedestrian 19% more often than average.
Washington State didn't rank #1, the honor goes to Ohio. I'm assuming Ohio has a lot of flatlands to drive thru and most drivers want to get through the state FAST. I feel that way about Montana --- Get me through this state as fast as possible.
I don't feel so alone knowing there are other lead feet out there and yes I'm still trying to curb the habit of not speeding but as some folks say - I drive like my personality.
You can check out the complete listing of states and their ranking here.
Do You Recognize 5 Famous People That Graduated from Kennewick High School?
Kennewick High School in Kennewick Washington has had some amazing alumni, do you recognize these 5 famous people that graduated from Kennewick High School?
7 Breathtaking Washington State Waterfalls You Must Experience
Take a road trip to these seven amazing waterfalls in Washington State