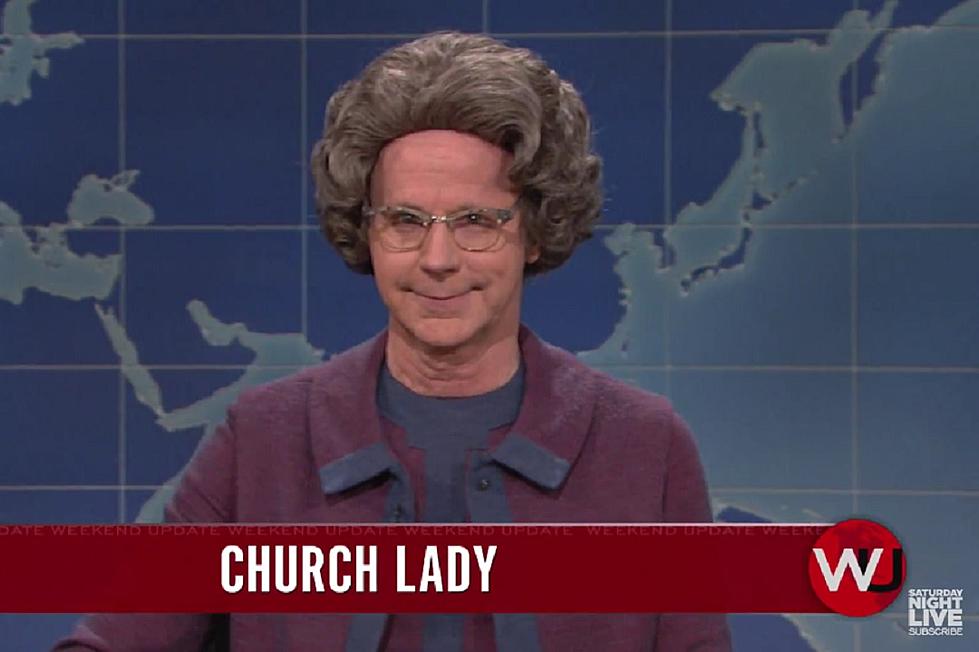 Well, Isn't That Special? Dana Carvey's 'Church Lady' Returns to 'SNL'
NBC
Dana Harvey made his grand return as the beloved Saturday Night Live "Church Lady" on November 5.
Wearing the character's signature wig, Carvey appeared in a segment of "Weekend Update," where the Church Lady weighed in on all manner of modern political sin: Anthony Weiner, Donald Trump and Hillary Clinton.
When asked by co-host Colin Jost about Church Lady's thoughts on the current election, she quipped, "Do we vote for a bitter, female android from the '90s? Or a riverboat gambler with a big tummy and an orange head?"
As for who she'd be voting for? "Jesus is not on the ballot, Colin..I suppose you're going to write in your favorite candidate: Satan!"
And if you're wondering what Church Lady watches on TV when she's not busy spewing her brand of righteousness on SNL, that would be HBO's Westworld.
"What's not to like? A land of naked cowboy robots fornicating. They should have called it West…Hollywood," she shared.
100 Mind-Blowing Television Facts: