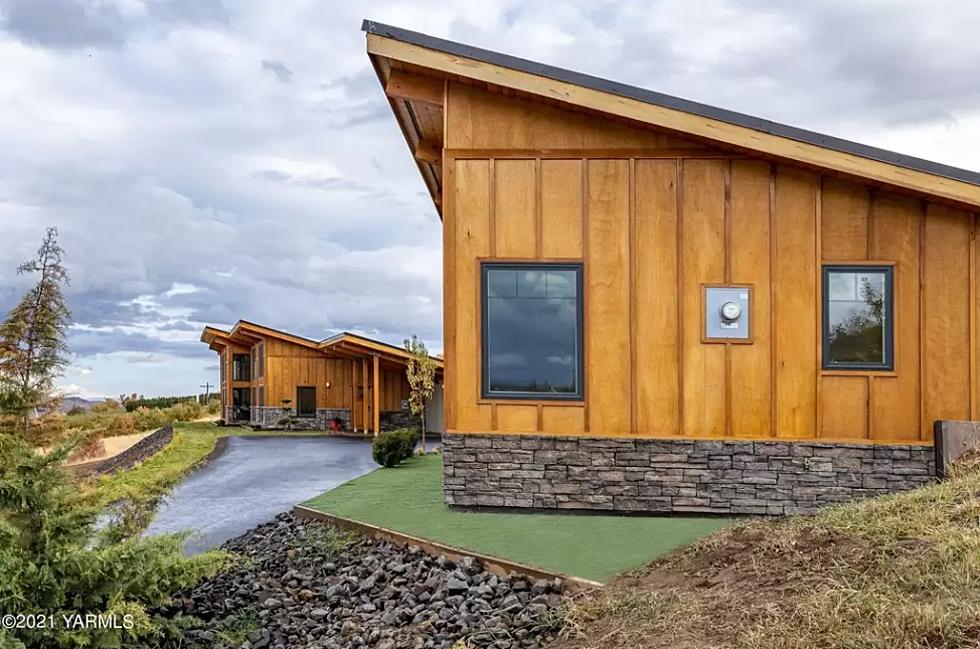 When Glamping in Yakima Turns Permanent. This Yakima is for Sale!
Liberty McLean with Keller Williams Yakima Valley and photographed by Michelle Parker Baumbach
Are you interested in only the freshest of the fresh when it comes to housing because, if so, this beautiful home for sale in Yakima, WA was created in 2021! So fresh and so clean!
I know this area and beyond enjoys a good glamping trip and this fantastic build features high ceilings, wood walls but the upgraded and thoughtful touches to help trap the heat and keep your bills down at the same time!
The home was built using ''Structural Insulation Panels'' called SIPS with 9 inch walls and 12 inch ceiling. The main house offers two bedroom and two baths with 4 mini splits throughout home. It has a fully insulated concrete foundation, hydronic floor heat ready, steel interior wall framing and is a high efficiency home from every wall, floor, and ceiling. The guest home offers a studio style one bed/one bath and is complete with a kitchen.
Found on realtor.com it is selling for $750,000 and could be yours today, until that time. Let's daydream together!
Permanent Glamping
LOOK: Here is the richest town in each state
Just saying the names of these towns immediately conjures up images of grand mansions, luxury cars, and ritzy restaurants. Read on to see which town in your home state took the title of the richest location and which place had the highest median income in the country. Who knows—your hometown might even be on this list.
LOOK: Famous Historic Homes in Every State
LOOK: 'Muppets' Artist's Magical Woodland Home Could Be Yours