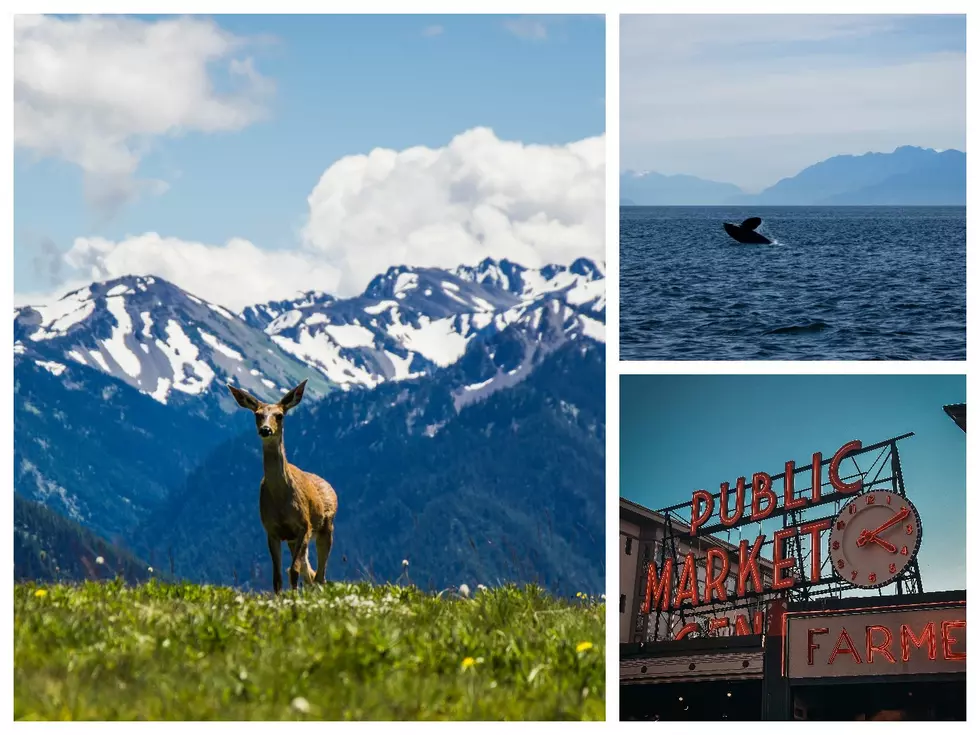 3 Must-See Unique Places To Visit in Washington State in 2023
unsplash/pixlr
Here Are Three Places To Visit In Washington State In 2023
Are you looking for places to explore and experience in Washington State this year?
Pack Your Bag And Take A Trip To Washington State In 2023
Whether you're a nature enthusiast, history buff, or culture lover, Washington has something for everyone.
From the majestic mountains of the Olympic National Park to the world-famous Pike Place Market, let's take a look at some of the unique places you can visit in Washington State this year.
This year marks the 100th anniversary of Olympic National Park, making it an ideal time to explore this stunning park and its vast range of ecosystems. From lush rainforests to snow-capped peaks and wild beaches, there is so much to explore here.
You can also go kayaking on Lake Crescent or hike up Mount Olympus and enjoy breathtaking views from its summit. No matter what adventure you choose, you'll never forget your time spent in Olympic National Park!
No trip to Seattle is complete without a visit to Pike Place Market. This vibrant market has been open since 1907 and is one of Seattle's most iconic spots.
Here you can shop for fresh produce from local farmers, sample delicious food from gourmet restaurants, or take a tour around the famous fish market where vendors will throw freshly caught fish into your arms!
There are also plenty of art galleries, retail stores, and souvenir shops for those looking for unique gifts or keepsakes.
The San Juan Islands are located off the coast of Washington State and are renowned for their natural beauty and wildlife. You can experience orcas up close with whale-watching tours or paddle through crystal clear waters on a kayaking tour.
For those looking for something more low-key, there are plenty of hiking trails as well as quaint towns full of locally owned restaurants and shops. The islands are also home to numerous lighthouses with incredible views over the ocean – perfect for that classic Instagram shot!
Washington State has so much to offer visitors in 2023 – whether it's exploring ancient forests or discovering unique cultures – there's something to suit every taste!
So why not plan your trip now and start creating memories that will last a lifetime?
With these unique places to visit in Washington State this year, there's no excuse not to get out there and start exploring.
Enjoy Your Stay on This Iconic 1938 PNW Cruiser in the Washington Woods
You'll re-live memories of the the 40's when you stay on this beauty in the beautiful scenery of the Quimper Peninsula forest. A stay on this historic vessel is what you're destined to experience.
The 5 Most Commonly Misspelled Town Names in Washington State
From Aberdeen to Walla Walla, Washington State is home to some pretty unique-sounding town names. But as it turns out, a lot of people have trouble spelling them. We'll take a look at the 5 most commonly misspelled town names in Washington State. So whether you live here or are just planning a visit, make sure you don't embarrass yourself by misspelling these names.