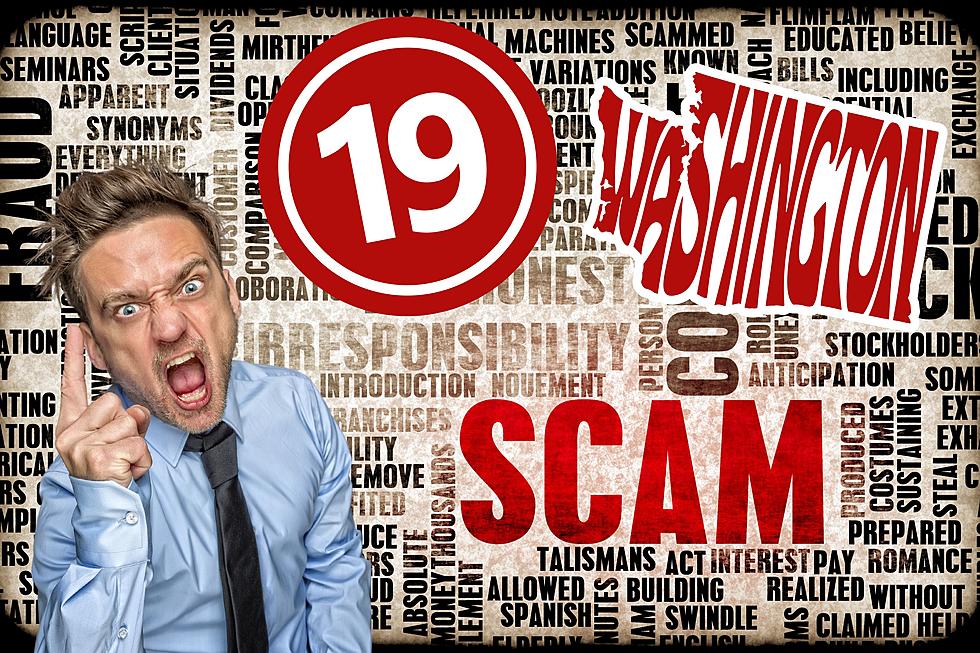 19 Scam Area Codes You Need To Avoid Answering in Washington State
canva
What Area Codes Should You Avoid In Washington State?
We've all done it. We've all picked up the phone because we thought we saw a legit area code and then we soon realized it was a scammer or a robocall.

Here Are 19 Scam Area Codes You Might Want To Avoid In Washington State
I'm even on the nationwide DO NOT DISTURB call list and I still get scammer calls. You can't always keep them from calling but if you recognize the area codes in which they are calling, you'll be better equipped to handle scammers. I'm easily caught off-guard when I see a 206, 208, or 509 area code and I've learned that even those calls might not originate in Washington State.
Here are 4 of the most common scams:
Fraudsters may claim to be from tech support, government organizations, or even law enforcement agencies. They could ask you to provide personal information like social security numbers or bank account details. People living in these areas are more likely to receive calls from scammers posing as IRS agents, utility companies, or debt collectors.
Scammers prey on vulnerable populations like senior citizens or low-income families. They may claim to offer free government grants, investment opportunities, or prize winnings. Avoid responding to calls from these area codes. Block these numbers immediately if you can.
Scammers make robocalls promoting fake healthcare services. They may try to sell you fake insurance policies or Medicare plans. They could ask you to provide your Medicare number or social security number over the phone. Don't fall for these scams.
Fraudsters also claim to be from the Social Security Administration. They may inform you that your social security number has been compromised and that you need to provide personal information to fix it. Don't believe them. The Social Security Administration never contacts people by phone. Always hang up on suspicious calls like these.
So according to Reader's Digest, here are the 19 area codes to avoid:
232—Sierra Leone
242 — Bahamas
246 — Barbados
268 — Antigua
284 — British Virgin Islands
345 — Cayman Islands
441 — Bermuda
473 — Grenada, Carriacou, and Petite Martinique
649 — Turks and Caicos
664 — Montserrat
721 — Sint Maarten
758 — St. Lucia
767 — Dominica
784 — St. Vincent and Grenadines
809, 829, and 849 — The Dominican Republic
868 — Trinidad and Tobago
869 — St. Kitts and Nevis
876 — Jamaica
If you get a call from any of these 19 area codes, more than likely, it's a scammer. I hope this article helps you out as it's so easy to get scammed these days.
You can read more about the area codes and the scammers in this Readers Digest article here.
39 Yummy Restaurants Guy Fieri Has Visited In Washington State
Here's a spotlight on all the places Guy Fieri on his show Diners, Drive-Ins, and Dives in the Tri-Cities area.
Gallery Credit: Rik Mikals
5 Places in WA That Make You Feel Like You're in Another Country
Explore these five beautiful Washington State areas that feel like you're in another country!
Gallery Credit: Rik Mikals