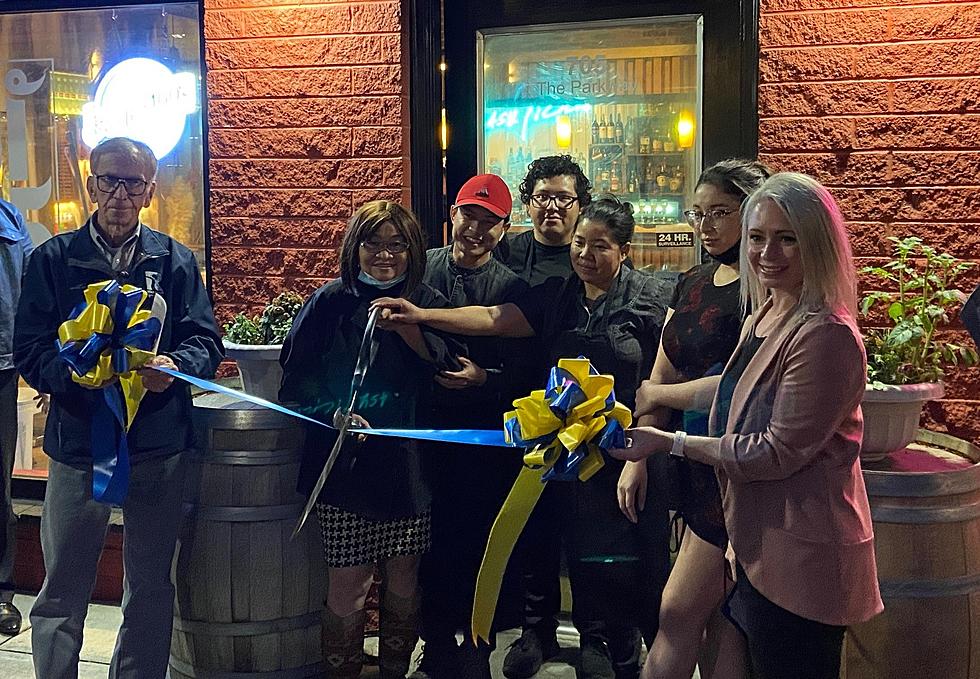 The City of Richland Welcomes New Asian Restaurant to the Parkway
Credit: City of Richland Facebook
The Parkway in Richland is home to a brand new eatery. The City of Richland welcomed Soi 705 recently as Business of the Day. A ribbon cutting was held to welcome the owner and staff to their new address.
Everyone is welcome to stop by Soi 705 from 11 am till 10 pm. Soi stands for small road or side street and 705 is their address. Thus, Soi 705.
The owner is Jacqui Wright. Her previous restaurant was the popular Mezzo Thai Fusion, which has been around Tri Cities since 2003.
The new Soi 705 not only serves tasty dishes, but also features craft cocktails and unique beers.
Jacqui and her staff invite you to stop by for a refreshing cocktail and meal.
According to Soi 705's Facebook:
Merging Asian street food with local ingredients, we're here to take your taste buds on an adventure around the world- minus the plane ticket with a drink in hand rather than a passport.
The new venue will host live music as well. On Saturday and Sunday, Soi 705 serves brunch from 9 am till 3 pm.
Soi 705 is open daily from 11 am till 10 pm. For inquiries, call (509) 491-3400.
Glad to see a new business take off after the pandemic forced Jacqui to downsize Mezzo Thai Fusion from the former Gage Blvd. location.
It's nice to have another venue for live music. And it's awesome to support local business.
What Are the Signature Drinks From Every State?
LOOK: Best Beers From Every State
To find the best beer in each state and Washington D.C., Stacker
analyzed January 2020 data from BeerAdvocate
, a website that gathers user scores for beer in real-time. BeerAdvocate makes its determinations by compiling consumer ratings for all 50 states and Washington D.C. and applying a weighted rank to each. The weighted rank pulls the beer toward the list's average based on the number of ratings it has and aims to allow lesser-known beers to increase in rank. Only beers with at least 10 rankings to be considered; we took it a step further to only include beers with at least 100 user rankings in our gallery. Keep reading to find out what the best beer is in each of the 50 states and Washington D.C.
50 Most Popular Chain Restaurants in America
YouGov investigated the most popular dining brands in the country, and Stacker compiled the list to give readers context on the findings. Read on to look through America's vast and divergent variety of restaurants—maybe you'll even find a favorite or two.