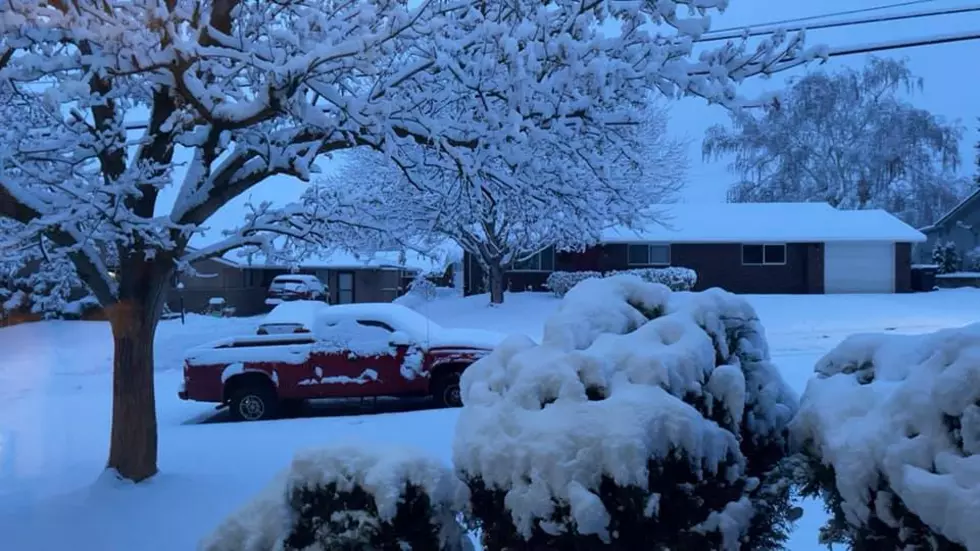 Cold Weather and the Chance for Snow Headed Our Way This Week
January Snow 2021
I was speaking to my friend Angel from New York yesterday and she was asking how winter has been this year. She mentioned they just received about six feet of snow and I said, "well we're over here with about six inches total for the season." We had a good laugh at the difference and even though it's just been dusting. We've got a cold snap and the possibility of snow on the way this week.
Enter your number to get our free mobile app
Weather changes all the time but as of right now our first dusting could begin as early as Wednesday.
We're looking at a few days of some chilly weather, Tuesday and Wednesday's high will be 38 degrees with the chance of snow beginning mid-week, a high of 28 degrees on Thursday with a touch of snow and Friday and Saturday reaching only 26 degrees, yowza! Sunday looks like we are back up to a high of 38 degrees with another chance for snow. It could be a dusting or over the next week we're in for a few inches all together, it's a good time to get yourself prepared.
You could buy some new board games, get supplies for crockpot hot chocolate, plan a date night with candles and yummy treats, head to Inklings bookstore or rent a book or film from the local library, set your tv up for a night of karaoke, learn a new skill like knitting or sign-up for a virtual cooking or a painting class. You could even put together a pack of donations for one of the local food banks.
We were only expecting a dusting the last time it snowed and though it's nothing like six feet it's always good to be aware of the upcoming weather.
Snow Through the Yakima Valley
KEEP READING: Get answers to 51 of the most frequently asked weather questions...
LOOK: The least obedient dog breeds