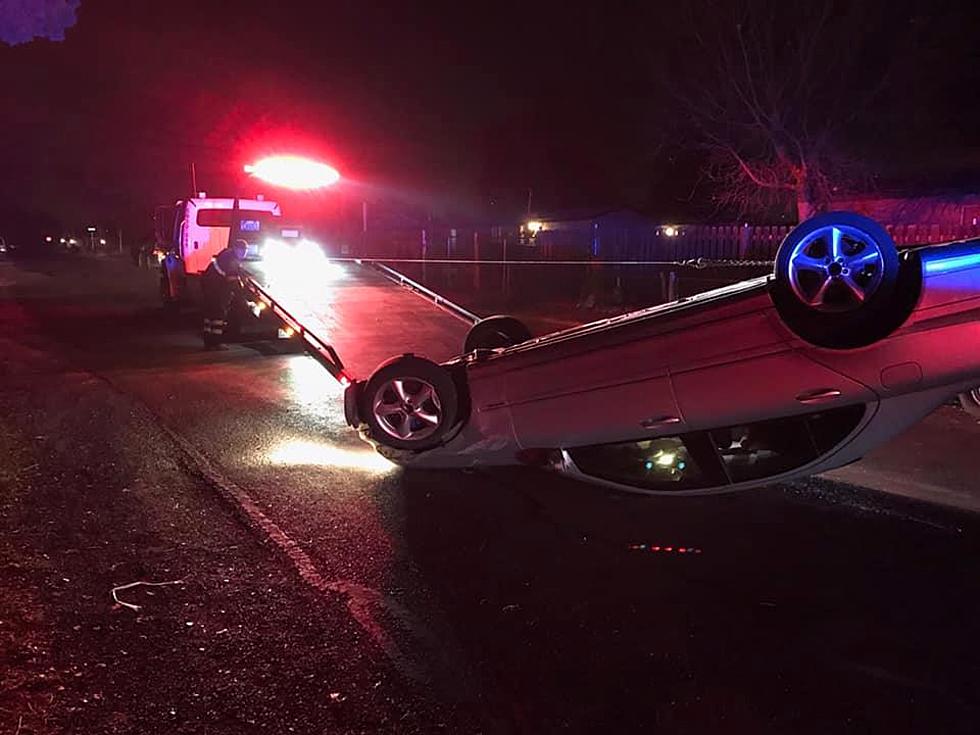 Driver Using Cellphone Hits Flips After Hitting Parked Car
Kennewick police
You probably know drivers who commit a traffic offense or get involved or cause an accident while using a 'personal electronic' device (likely cellphone) behind the wheel can be charged with electronic DUI.
That's likely the case from this Wednesday night crash in Kennewick.  Police responded to SE Date and East 13th Ave. where they found this sedan on it's roof. Officers say the driver, who was largely unhurt, admitted he was looking at his GPS when he it a parked car and flipped.
Officers say if you're traveling 25 mph and you look away from the road (or down) for a full second, you travel 35 feet. Especially in town, a lot can happen--if you're following another vehicle and they hit the brakes, or you slightly turn the wheel when you look down, this can be the result.