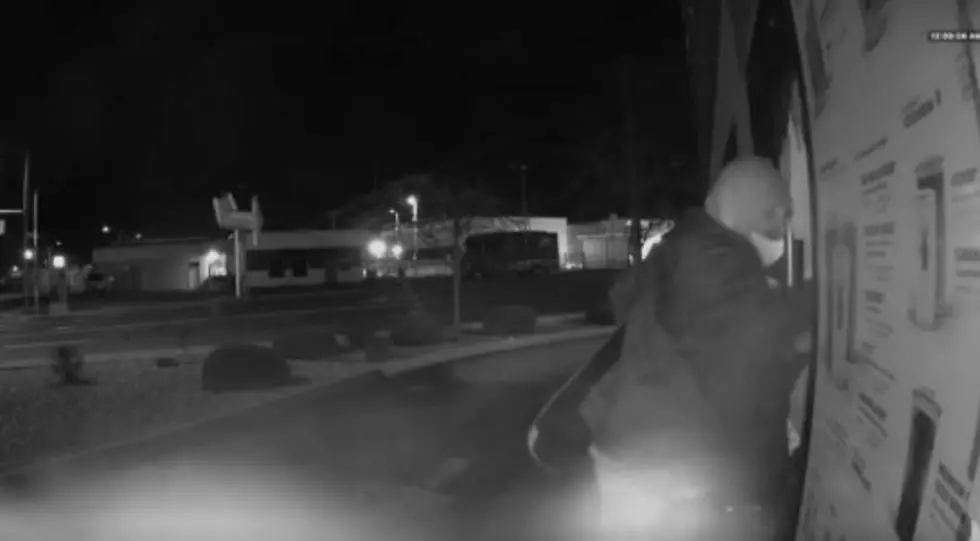 Dutch Bros Thief Bashes Window, Steals I-Pad [VIDEO]
Dutch Bros thief (KPD)
Dutch Bros Thief
Kennewick Police are searching for this suspect, captured on video around midnight Thursday night.
In the roughly :37 second clip, he is seen sauntering up to what appears to be the drive through window at the Dutch Bros stand on Columbia Drive. He then hurls a rock through the window and reaches inside. He finds what he was looking for and furiously disconnects it then saunters off again.
Police say he made off with an i-Pad, likely one of the ones the staff use to take orders when cars stack up. Police didn't say if any alarms were triggered by the intrusion.
Anyone who may have information is urged to call (509)-628-0333. All leads can be confidential.
It's rather eerie how the suspect's eyes glow, due to the infrared night vision camera recording.
The video is from KPD via Dutch Bros.

Enter your number to get our free mobile app