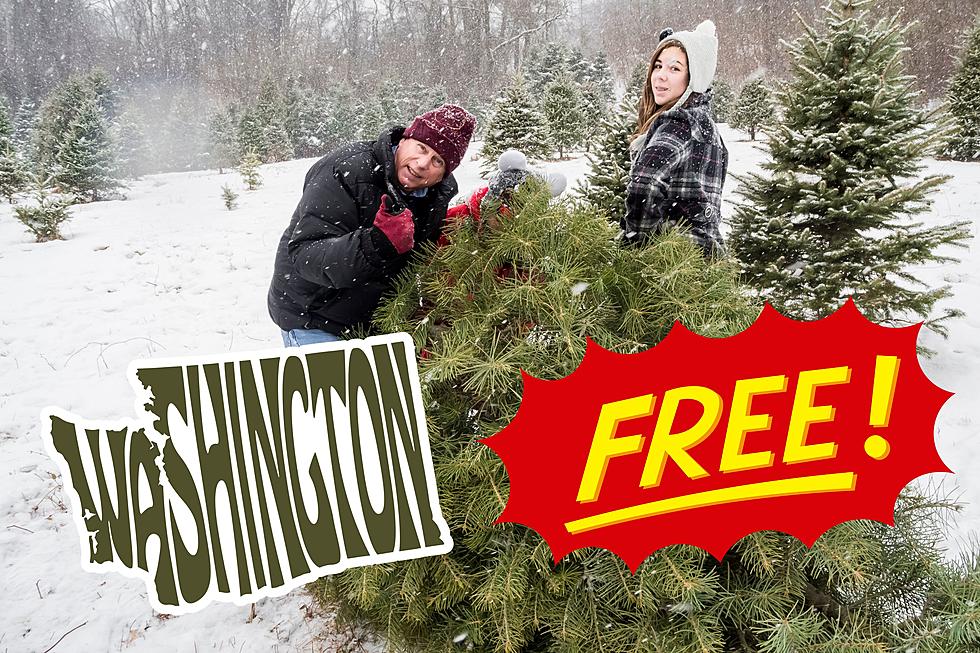 Here's How You Can Get A Free Christmas Tree in Washington State
canva
It's that time of year and if you like a real Christmas tree, here's a way that you can get a tree for free.
As a kid, I remember my foster Dad and me going out to find the perfect tree and it's still one of my favorite memories. It can be a family adventure and a lot of fun.
If you have a fourth-grader in your home, Washington State is giving those kids a free Christmas tree with a new program.
Can Fourth Graders Get A Free X-Mas Tree In Washington?
The program is called Every Kid Outdoors Initiative. If you are a fourth-grade student's family, you can cut down your tree for free, thanks to the Every Kid Outdoors initiative.
How Does My Kid Get A Free Christmas Tree From Washington State?
Not only will families be granted a free tree permit with your Every Kid pass, they'll also receive a free, specially designed ornament from the U.S. Forest Service, which they can color, sign, and hang on their new tree.
How Much Does The Tree Program Cost?
The program doesn't cost anything; if you want to participate, it's easy to download the voucher online.
You Can Get A Christmas Tree For Five Dollars From Washington State
If you don't have a fourth-grader, don't worry. Do you realize you can get your Christmas tree for a five-dollar permit?
Several of our National Forests let you chop down an X-mas tree in designated areas for only five dollars.
These forests allow chopping down Christmas trees:
There are several options to get a free and inexpensive tree thanks to our forest system. You can get details on the fees and programs available here.
20 Fun Bucket List Items to do During Winter in Washington State
Looking for a way to have some fun this winter? Check out these 20 winter bucket list adventures in Washington State that are sure to get your heart racing!
Gallery Credit: Rik Mikals
4 of the Best Washington State Hot Springs To Enjoy During Winter
Here's our picks for the best 4 hot springs worth checking out this winter in Washington State
Gallery Credit: Rik Mikals