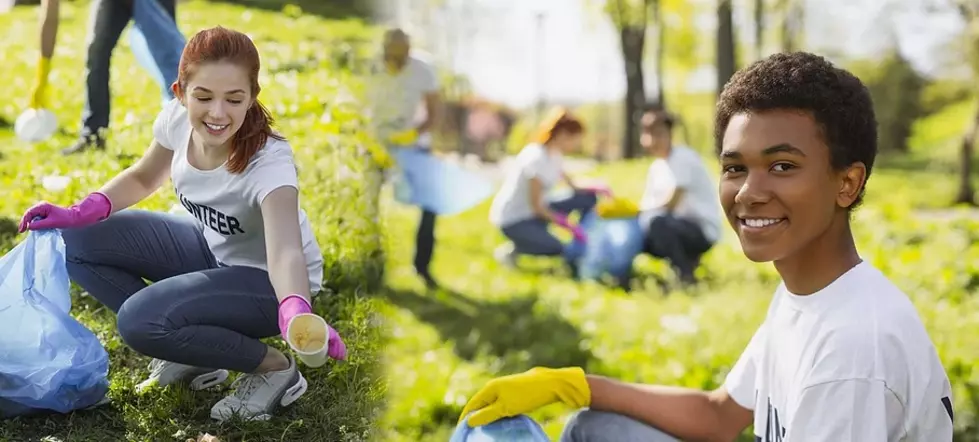 The Neighborhood Clean-Up for 2020 has begun
Hanging out with all the neighbors isn't something that is currently ok due to Covid-19 however waving at them from a distance is and even taking it one step further. Cleaning up the area around yours and their house is totally something you could do to celebrate the day and help out a great cause, Safe Yakima Valley! Currently the non-profit is raising funds to give back the Yakima Country Community so what are you waiting for?
Grab the adults, a trash bag, some gloves and our app
Enter your number to get our free mobile app
So you can stream some tunes while giving back to your neighborhood! Anything that shouldn't be there can just be swept up and taken care of, a happy neighborhood is a safe neighborhood so says Safe Yakima Valley and just one hour of volunteering donates a little over $27 to a great cause that will, in turn, continue to give back.
I went on earlier today and logged my hours, super easy to input your info, and the only reason we need your name and number is so we can call you up when you are drawn for prizes provided by Hogback Development. All kinds of cool things including Ray-Bans, Mugs, Gift Cards for food or coffee, and so much more.
Giving back is a great way to break-up the boredom, get out of your head and do something for someone else. It's a great way to inspire the kids to start giving back and it is all on your terms.
KEEP READING: Creative Ways to Bring Joy to Your Neighborhood While Social Distancing