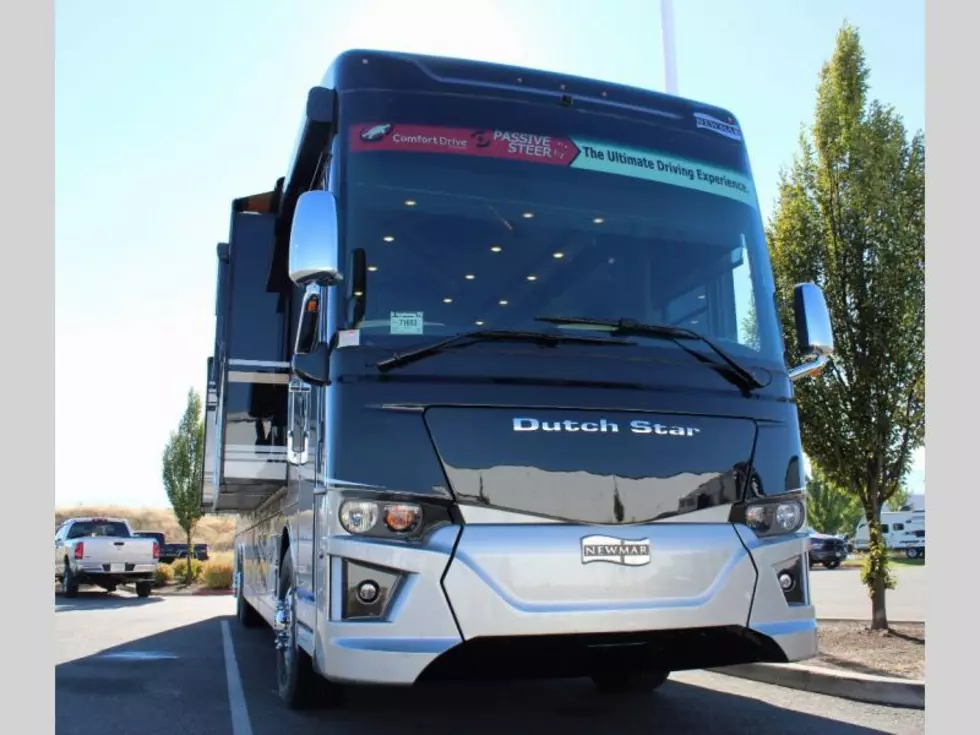 I Cannot Stand This Magical COVID Camper For Sale In Washington
via RVTrader.com
This motorhome is so magical and luxurious that I cannot stand it! I want it so bad!!
The sales of motorhomes are going up due to all the COVID restrictions on air travel. I, for one, am not flying the friendly skies any time soon because I don't want to have to deal with cranky passengers! I wanna get an RV!
Oh, side note, did you know that people are now calling RVs, "COVID Campers"? I didn't get that memo either. I guess now we know!
I would give up an eyelash to be the owner of my very own COVID Camper, but seeing as how I am a bit bougie, I want an RV/motorhome that is a bit on the luxurious side.
Insert this half a million-dollar motorhome, stage right!
I found this bad boy on the RV Trader website. The asking price is $522,915. You can even video chat with a salesperson!
The 2021 NEWMAR DUTCH STAR 4369 is one of the newest model motorhomes, and it sure is pretty! It is a Class A motorhome, which means it comes with just about everything I want in an RV and then some. It runs on diesel (the latest gas prices are hovering around $2.25 a gallon if you go to the gas station on Fruitvale Blvd, so you can fill 'er up on the cheap)!
Stocked with its own washer and dryer, a glass-encased shower that easily fits tall people, some killer large-screen LCD TVs and a Blu-Ray DVD player, the only thing I see missing is a hot tub and a slide-out grill (which would make for amazing customized add-ons later)!
Who's got about half a million dollars that I can borrow?
Luxury 2021 NEWMAR DUTCH STAR 4369
See the Must-Drive Roads in Every State