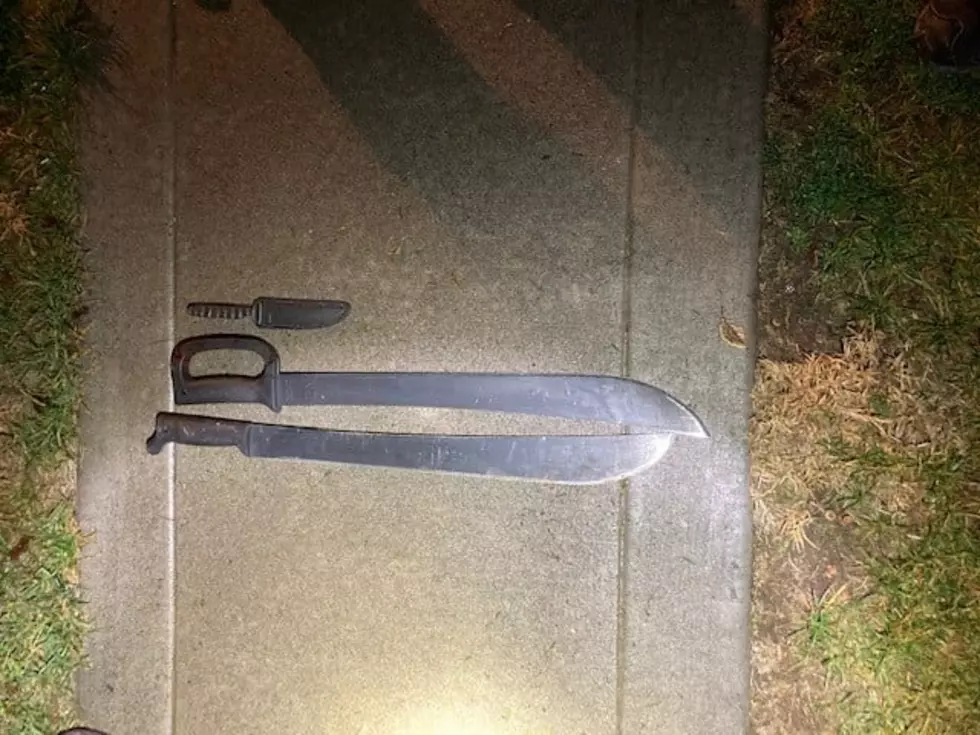 Kennewick Family Chased by Man Wielding Machetes
Courtesy of Kennewick Police Department
A 28-year old man is behind bars after a several hours-long standoff at a Kennewick mobile home community.
Police were called to a disturbance in the 2900 block of West 7th Avenue Wednesday at 2:30 pm.  When officers arrived they learned that 28-year old Socrates A. Diaz allegedly threatened to kill family members while chasing them with machetes.
The family escaped the residence without injury, while Diaz, who initially fled, returned inside, refusing to communicate with officers.
According to a release from Kennewick Police Lieutenant Aaron Clem:
 As this escalated into a barricaded subject, now wanted for Assault 2nd Degree DV (Domestic Violence), the Tri-Cities Regional SWAT Team responded to take over the scene. After almost 7 hours of on-going de-escalation techniques, including verbal communications, Noise Flash Diversion Devices, introduction of chemical agents and less lethal deployments.
SWAT eventually took Diaz into custody.  He was booked at the Benton County Jail on assault charges.
Enter your number to get our free mobile app
LOOK: Here are the best small towns to live in across America