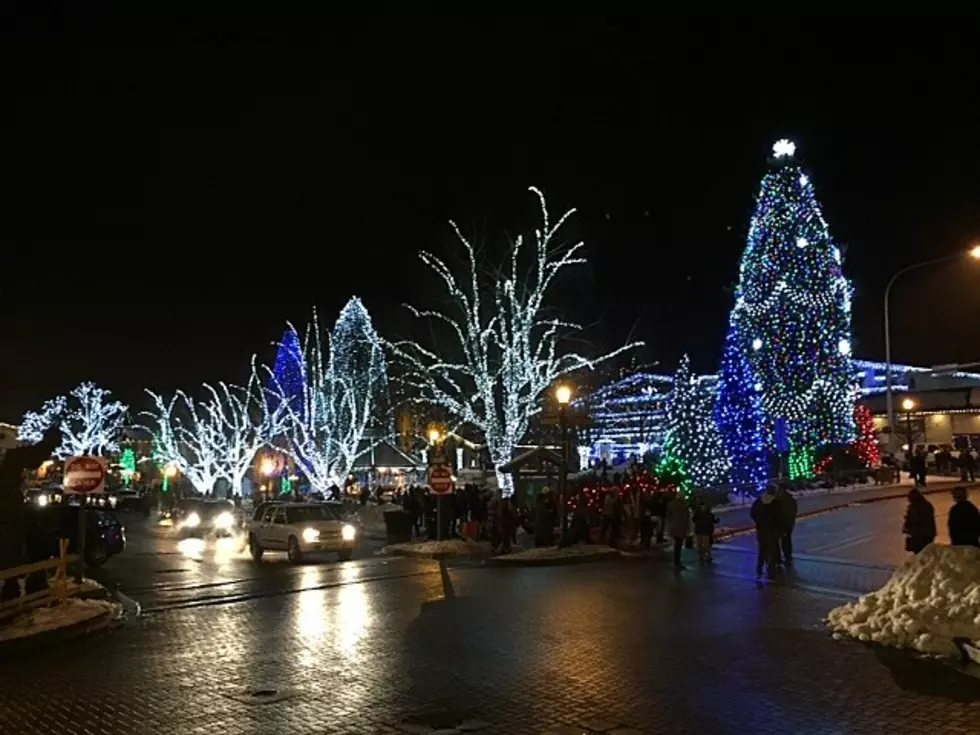 Look Forward to Leavenworth's "Village of Lights" This X-Mas
Village of Leavenworth
Leavenworth's notorious "Christmas Lighting" has been revamped this year into the "Village of Lights." Leavenworth's Chamber of Commerce promises there will be a winter full of events and activities this season. The newly remodeled event was designed to handle smaller weekend crowds throughout the town.
According to a press release from the Chamber:
If you have seen our tiny town transform itself into the charming snow globe that it is, you will understand why the name Village of Lights is so perfect! This December, midweek and on weekends, we plan on celebrating our eyepopping display of over half a million lights (including the addition of more lighting displays around town), hosting festive concerts and entertainment, holiday characters for your photo ops, strolling carolers, kids' activities, roasting chestnuts, Santa photos and so much more!
This winter in Leavenworth will encompass a truly unique experience for all ages. Along with new lighting displays, folks will be encouraged to take part in a fun scavenger hunt. Check out previous years' celebrations below.
The BIG difference with this year's holiday experience, is that there won't be the traditional "flipping of the switch" on weekends.
Instead, the town lights will shine bright every day of the week and the entertainment and fun with programming at the Gazebo and the Festhalle will happen more frequently and until 8:00 p.m. on weekends.
Leavenworth's Village of Lights celebration will feature a variety of events, including:
Santa costumes from around the world on display and in town
Gingerbread House competition benefiting local non-profits
A chance to win a Leavenworth themed Christmas tree loaded with gifts
Letters to Santa
Kids lebkuchen heart gingerbread necklaces
Holiday movies for the kids
Festive gift wrapping station
Krampusnacht (Krampus night)
Free locally made ornament while you shop midweek
Month-long Advent Calendar giveaway with daily prizes
Read more about Leavenworth's Village of Lights here.
CHECK THEM OUT: 100 years of Christmas toys, gifts and fads
LOOK: See what Christmas was like the year you were born