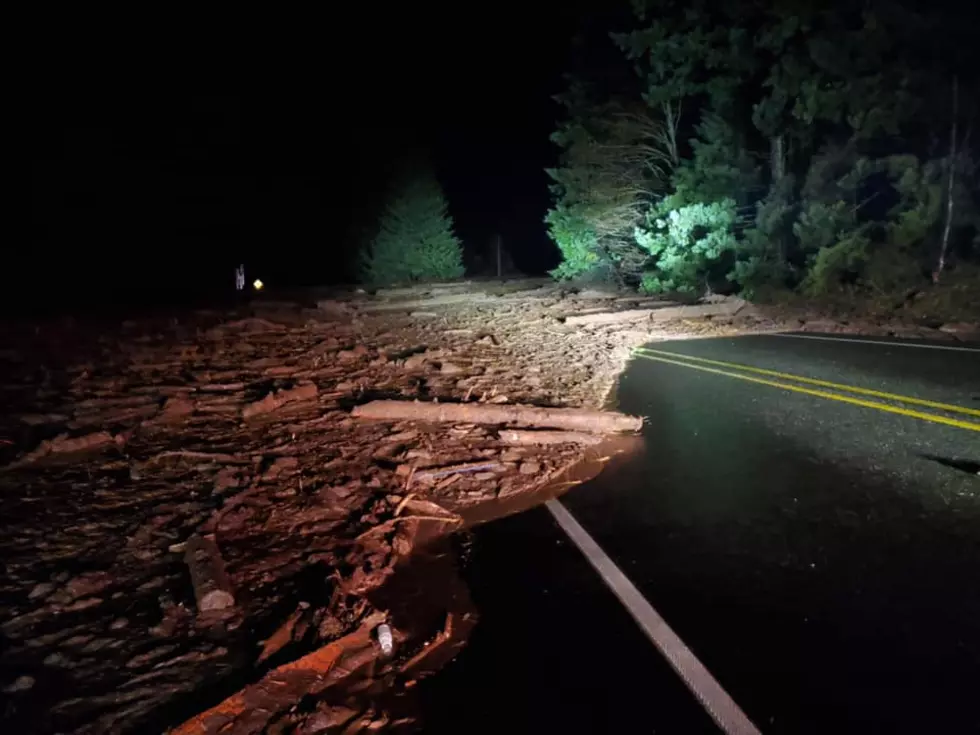 Motorist Missing in Columbia Gorge Landslide-High Winds in TC
Courtesy of Multnomah County Sheriff's Office
The Multnomah County Sheriff's Office has confirmed a vehicle was swept away by a powerful landslide in the Columbia River Gorge Wednesday morning. Various roads were closed due to mudslides.
Oregon Department of Transportation workers reported many areas of standing water and landslides and debris slides.
Eastbound I-84 was closed between Troutdale and milepost 36, as evacuation orders were issued for the Dodson community, located between Multnomah Falls and the Bonneville Dam, on the Oregon side. Before traveling, you're encouraged to check Tripcheck.
Yesterday, (Tuesday) I-84 was closed in several locations due to icy conditions which was the cause of numerous accidents near LaGrande.
Here in Tri-Cities, the wind was the issue as a high wind advisory was in effect with gusts over 60 miles per hour at times.
It woke me up several times overnight, and it was tough staying in my lane on the morning commute. There were reports of many downed fences, a roof was blown off a structure in Pendleton, and several communities in Washington and Oregon were without power. The high winds downed a power pole on Dayton Road in Franklin County.
From excessive rain and unbelievably high winds to several inches of snow in the higher elevations, we've definitely been blessed by Mother Nature. Again, Know before you go. Download our app below.
Enter your number to get our free mobile app
KEEP READING: Get answers to 51 of the most frequently asked weather questions...